---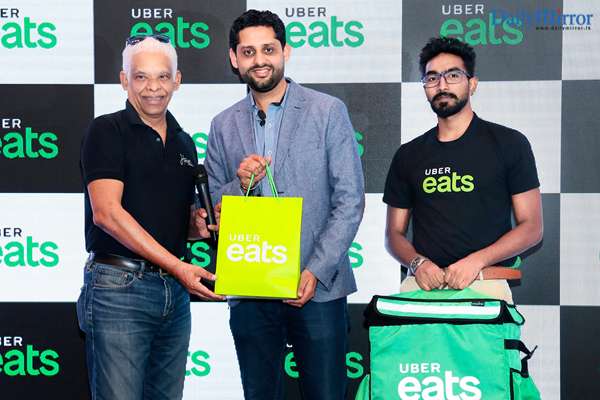 Connecting people who love food to the food they love, Uber, the ridesharing app that is transforming mobility across the world, today announced the launch of Uber Eats in Colombo. The world's largest on-demand food delivery app, that helps bring food to customers in a convenient and reliable manner will launch in Colombo in the week of September 17. Consumers can download the Uber Eats today and hit on 'Notify Me' to be the first ones to get access to the app.
With over 150 restaurant partners on board in the launch phase, foodies in Colombo will be able to order food from their favorite restaurants such as Harpo's, ISSO, Butter Boutique, PaanPaan, Cafe Nuga, Sushi Kai, Chocoholics and many moreat the click of a button, within the comfort of their home. UberEats will be available for consumers across key neighbourhoods in the city such as Kollupitiya, Wellawatte, Cinnamon Gardens and Borella.
"The introduction of Uber Eats in Colombo is a major step in line with our aim to expand our global footprint. Uber rides has been in Colombo for almost three years and we are now looking to extend our services to deliver food to your doorstep.
Through the tech behind our platform, we aim to offer a perfect pairing of amazing restaurant partners, innovative technology, and the Uber delivery network at a tap of a button to the people in Colombo.Going forward, the wide selection of meal choices delivered at Uber speed will open new economic opportunities for delivery partners, enable restaurants to connect with more customers and make eating effortless, everywhere and for everyone," said Bhavik Rathod - Head of Uber Eats India & South Asia.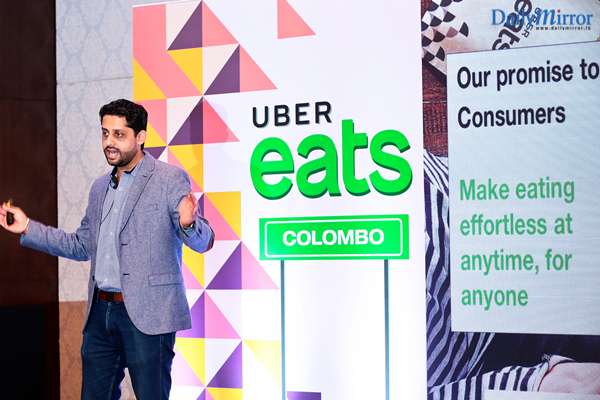 "The restaurant industry in Sri Lanka is getting bigger by the day, and we are excited to have Uber Eats coming in to help out with the deliveries. Businesses will now have the ability to expand their reach, and achieve a higher level of efficiency in getting our delicious food to your homes. Harpo's looks forward to a great partnership with Uber Eats, and anticipates a rapid growth in the delivery of our food to your doorstep," commented Harpo Gooneratne - Owner, Harpo Group of restaurants.
Here is how Uber Eats is beneficial for consumers, restaurant owners and delivery partners:
For consumers -Uber Eats helps users discover new foods and enjoy more of what their cities have to offer. Uber Eats introduces the ability to schedule an order ahead of time. Consumers can easily find and order the right food for the moment at the push of a button. Additionally, from ordering to delivery, Uber Eats lets users track their order through every step of the process so they can have the confidence of their order will be reliably delivered to their specific location. As an introductory offer, Uber Eats will be offering free delivery on all orders on the app.
For Restaurant Partners -Uber Eats will help local restaurants reach new customers and deliver their food fast, efficiently and reliably. The platform will offer restaurants access to actionable data to help improve their business and insights about their service quality, customer satisfaction, and sales helping them to make specific adjustments to improve their food and service.
For Delivery Partners -Uber Eats offers its delivery partners a flexible and reliable income opportunity on a schedule that works for them. Delivery partners work when they want, and deliver food on a bike.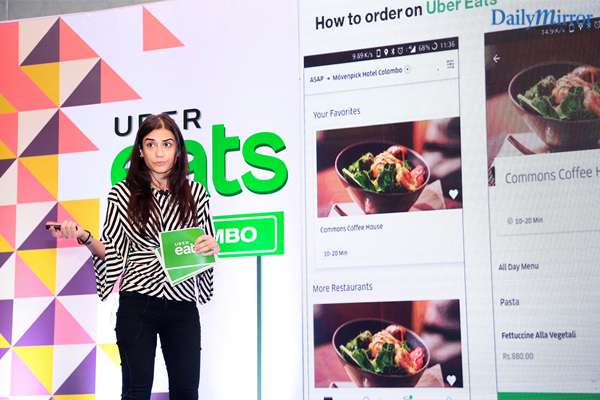 The Uber Eats app is separate to the Uber app that people use to request a ride. The app has been built specifically to make food delivery as seamless as possible, at the tap of a button. Uber riders can currently hit on 'Notify Me' on their Uber app to be the first ones to get access to the Uber Eats app.
Getting started with Uber Eats is easy:
1.
Download the Uber Eats app
2.
Pick delivery location
- Input your address where you would like your meal delivered
3.
Find the perfect meal
- Browse local restaurants or search by cuisine type, and sort according to price, dietary needs, and speed, to find exactly what your taste buds are asking for
4.
Place your order
- Pick the items you want right away or schedule your order to arrive at your convenience
5.
Make the payment
- Pay through credit/debit card or cash on delivery
6.
Track the progress of your delivery
- Get updates as your order is prepared and track real-time as the order gets delivered to your destination