---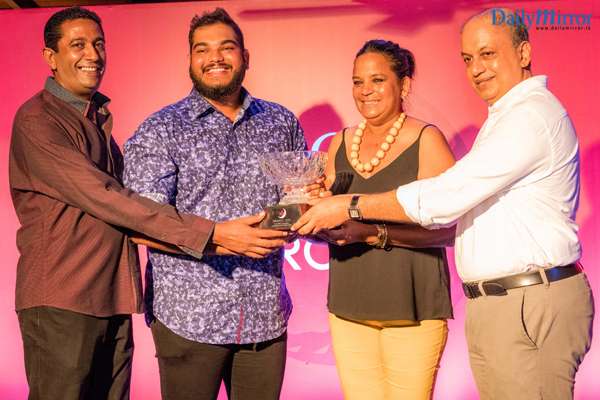 The winning team: Sheron Fernando, Sachin De Silva and Mrs. A Senadhira receive their prize from Rizwan Sahabdeen, Managing Director, Sifani Jewellers
Swiss watchmaker Omega is a long-standing partner of golfing events such as the PGA Championship, the Omega Dubai Desert Classic and the Omega European Masters in Crans Montana.
On 26 January the Omega Trophy was brought to Sri Lanka through a partnership between the Royal Colombo Golf Club and Omega's representative in Sri Lanka, Chatham Luxury Watches. At Saturday's tournament, professional golfing took center stage at the Royal Colombo Golf Club, with players bringing their best tee game to the course.
A total of 46 teams, each consisting of 3 players, took part in the tournament. The tournament consisted of two rounds of 23 teams playing in the format of a shotgun start 3-man scramble. This afforded each golfer on the team the chance to hit a drive (a long distance shot played from the tee box), have their results compared, and repeat the process until the ball is holed for one team score. The tournament was followed by cocktails, alongside the presentation of prizes.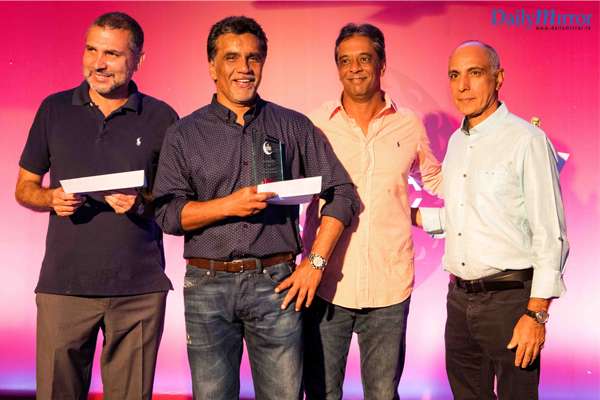 1st runners up: Rusi Captain, Dr Manjula Karunaratne, S Vairavanathan receive their prize from Mahesh Hirdaramani, Chairman, Hirdaramani Group
The winning team with a Gross Score of 58 and a Nett score of 54.5 comprised of Sachin De Silva, Mrs. A Senadhira and Sheron Fernando. Rusi Captain, S Vairavanathan and Dr Manjula Karunaratne team was placed second with a Gross Score of 60 and a Nett Score of 55.5, while the team comprising Kamlesh Johnpillai, Kapila Dandeniya and Thusith Wijesinghe was placed third with a Gross Score of 62 and a Nett Score of 56.7. The OMEGA box challenge was won by Druvi Sirisena.
The Omega Trophy is its own exclusive tournament licensed only to trusted partners around the world. In 2017, for example, only 6 countries qualified to play the trophy on their home turf and 970 participants vied for the title with seven box challenge winners emerging from the pack. The winners from Saturday's tournament will travel to Crans Montana to witness and potentially participate in the grand final.
Omega is represented in Sri Lanka by Chatham Luxury Watches, Sri Lanka's first multi-brand luxury watch boutique. Chatham is known as the home of Colombo's finest expertly curated selection of designer Swiss watches, viewable at its state of the art Galle Face Court boutique. Omega is one such designer label at the store. The brand is so reputed for its precision that it has been the Official Timekeeper of the Olympic Games since 1932.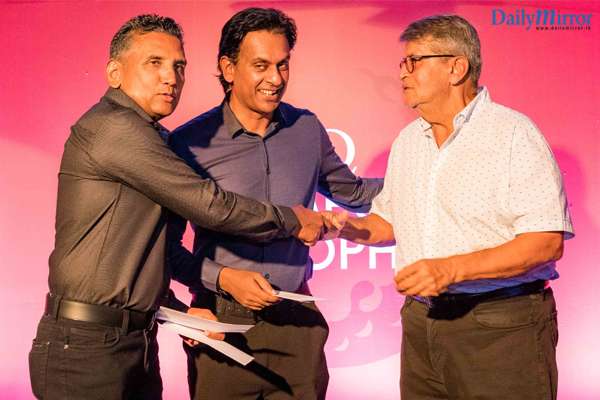 Thusith Wijesinghe, Kapila Dandeniya receive their prize from Janak Hirdaramani, Director, Hirdaramani Group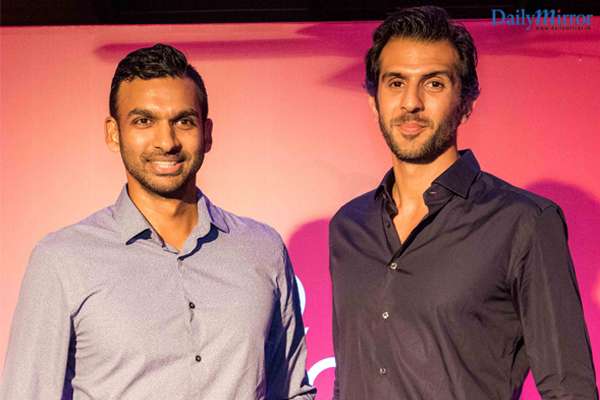 Druvi Sirisena winner of the OMEGA box challenge with Siddharth Hirdaramani, Director, Hirdaramani Group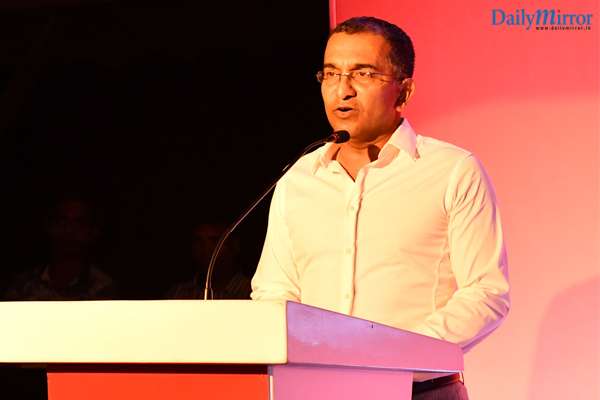 Avancka Herat, Captain, Royal Colombo Golf Club