---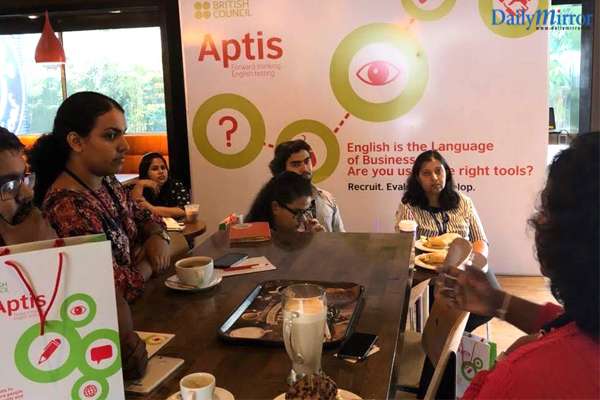 The British Council in Sri Lanka has appointed Third Space Global at Orion City as a reseller of its popular English assessment tool known as 'Aptis'. This new partnership is intended to make it easier for organizations to access Aptis to assess the English language proficiency of their staff.
Aptis is a new generation, industry-agnostic English language test designed to provide reliable results at an affordable cost. The tool was developed by the British Council's Assessment Research Group as a complete English language testing solution and is in use by companies like GlaxoSmithkline, Vodafone and Siemens globally. Aptis is widely recognized as a smarter way to evaluate English language proficiency as it tests the reading, listening, writing and speaking skills of an individual. Users can choose any one skill or all skills along with the compulsory core component, making it a very flexible tool to use in line with the user's budget.
Corporates can use Aptis to assess the language proficiency of their staff, regardless of their experience, skills or computer literacy level. This could be in preparation for employee development programmes, as part of the recruitment process or simply to check English proficiency levels in general. They can use the service at the Orion City premises of Third Space Global. For individuals, Aptis is a tool that can help in further preparation of English language studies or to advance career development.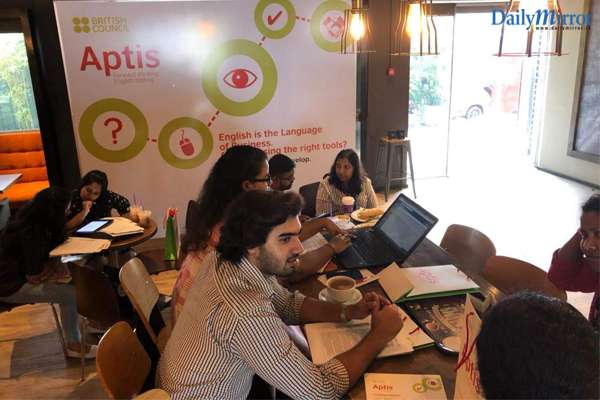 In Sri Lanka, Aptis is a highly affordable tool that can be used by almost anyone. The service provider Third Space Global is a UK owned company based in Sri Lanka- it is building the world's first global and scalable teaching network of intelligent, young and driven problem solvers by linking students in the UK with tutors from Sri Lanka and other countries. "Aptis is a great tool that is hugely affordable because it's flexible," says CEO Roshan Nilaweera. "We're excited to offer this service at our premises and look forward to building a network of professionals using Aptis to advance their career or business."
Users can visit the Third Space Global premises at Orion City to self-administer the test or have a trained expert conduct it on their behalf. The test is delivered in diverse ways to suit organization needs-by computer, pen and paper, or even phone for speech based assessments.
For the British Council, housing the service at Third Space means that it becomes more accessible to businesses and individuals. The organization recently completed a series of awareness sessions at Orion City for human resource development practitioners. "There was interest and much of that enthusiasm had to do with how easy to use and practical the tool was," says Dileepa Manawadu, Head of Business Development, UK Qualifications of the British Council in Sri Lanka. "English is one of the three languages most widely used for doing business in the world. We believe that Aptis will be a terrific addition to human resource development programmes and individual portfolios."