---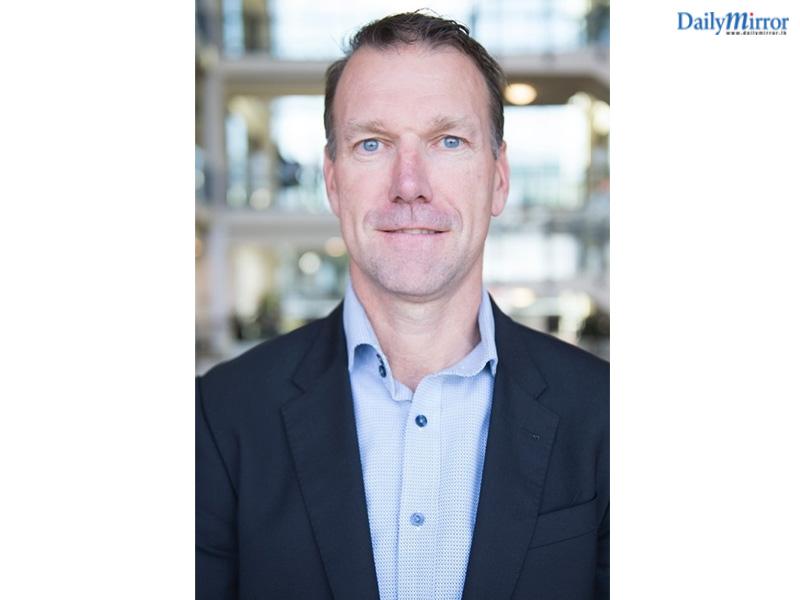 As we slowly yet cautiously proceed towards a new approach to life amidst continuing disruptions, organisations and businesses are looking for solutions to support their business continuity. Many companies adopt modern cloud solutions to re-architect their core business processes to stay resilient in the new normal.

Adrian Johnston, Senior Vice President of Cloud Applications (SaaS), Japan and Asia Pacific, Oracle Corporation believes that there is no more kicking the can down the road for businesses. To get current and keep up,
organisations need to build business resiliency based on a strong foundation provided by new-age technologies. In this interview with Daily Mirror, Adrian discusses how a cloud-based Enterprise Resource Planning (ERP) solution can deliver a constant stream of innovation to enable enterprises to build resilience and pave the way for long-term success.

Q: How are businesses in the APAC region streamlining their business resilience efforts in a context of unprecedented change?

A: With organisations facing with business-continuity, cash-flow and supply-chain challenges, it is more important than ever for them to have a strong foundation in place for their backend services. Whether we are talking about people, processes, security, or technology, businesses that are agile and able to adapt to change quickly will emerge at the pinnacle of this crisis.

It is crucial in times of crisis that businesses continue to innovate and pivot to achieve their business goals. Managing core processes and customer experience data on a single platform helps create operational efficiency, improves insights, enhances decision-making and enables businesses to be nimble and outpace market changes.
A modern suite of cloud-based Enterprise Resource Planning (ERP) applications provide a complete, agile, secure, and integrated resource for an entire business, across finance and accounting, procurement, project management, supply chain, transportation management, sales and more.

Emerging technologies are impacting business outcomes, especially in today's unprecedented times. Highly customised, on-premise solutions are siloed and often require multiyear deployments to get things right. They lack the agility, speed, interoperability and simplicity needed to tap into the business benefits of technologies such as Artificial Intelligence (AI) and Internet of Things (IoT). This is why many organisations are turning to ERP cloud applications to more easily "turn on" subscription models for their finance, operations and digital supply chain departments. With all core processes running in the cloud, organisations can find new ways of working digitally, such as enabling finance teams to close their books remotely .
In Sri Lanka, many organisations were quick to use technology to implement work from home policies to ensure that the productivity level of employees is not diminished. Such arrangements will provide both cost savings as well as enable companies to attract and retain a more diverse workforce. In sectors like banking, healthcare and telecom, the use of AI, machine learning (ML), blockchain and IoT are being discussed to prepare enterprises to weather any storm of disruption in the future.

Q: Can you provide some examples of how Oracle ERP Cloud is helping your customers in the Asia Pacific region to cope with business disruptions?

A: One such example is the Inland Revenue Authority in New Zealand which adopted Oracle Enterprise Performance Management (EPM) Cloud to run all its projects and save time. Previously, its budgets were managed in spreadsheets that required a lot of manual work to fill-in or update. With the new cloud solution and easy access to emerging technologies, all the information is captured in one offering, which became a single source of truth and eliminated extra manual work.

In Sri Lanka, leading life insurer, HNB Assurance went live on Oracle Cloud ERP to help serve its customers swiftly and efficiently amid market disruptions and launch new insurance solutions faster into the market to cater to today's customer requirements. The new cloud solution will help the organisation increase visibility into its financial operations and support its mission to deliver better customer experience to its policyholders.

Q: Innovation and automation will play a key role during this time and will define if a business can outpace the change over the long term. How do you help your customers to implement innovation and automation into their fast-changing business models?

A: New business models, changing customer and employee expectations, and evolving roles and responsibilities across the organisation will continue to reshape the way a business operates. To successfully meet these changing business needs, an organisation cannot be restricted by ageing and customised technology systems when the speed of innovation, the number of security threats, and challenges related to extracting value from data are also increasing. Choosing to plan for continuous innovation now will help organisations turn changes in business and technology into opportunities.

Businesses need to be prepared to manage all sorts of changes whenever and however they occur. Having an ERP solutions provider that can deliver a constant stream of innovation at the fastest speed enables an organisation to build foundational resilience and flexibility into its systems and business processes. Oracle ERP Cloud also includes pervasive Machine Learning capabilities. These capabilities are infused within user-friendly interfaces and business workflows. They enable businesses to realise quick value from the latest innovations in AI, blockchain, and IoT, as well as stay ahead of rapidly changing expectations and business demands.
Q: How do you see technologies like AI and Machine Learning transforming the finance function from a support function to a strategic one?

A: Oracle and Enterprise Strategy Group (ESG) recently published a Competitive Edge Report based on a global survey of 700 finance and operations managers and executives across 13 countries. This research found that emerging technologies have passed the adoption tipping point. Now they are exceeding expectations and creating a significant competitive advantage for organisations. Firstly, the report revealed that 85 per cent of respondents believe Artificial Intelligence and Machine Learning are "catalysts for change" needed for finance organisations to transform from reporting on "what" is happening in the business to "why" things are happening. Secondly, 83 per cent of CFO respondents agree that AI will help them rethink outdated business processes and strategies by completely automating them. Thirdly, 74 per cent of respondents agree intelligent automation will be critical for them to keep pace with rapidly shifting regulations.

Embedding Artificial Intelligence,Machine Learning, and smart chatbots into financial solutions mean customers' day-to-day business processes run more smoothly, compliance and security risks decrease, decision-making improves, and their teams have more time and mindshare for strategic thinking.

For example, NEC, a Japanese multinational information technology and electronics company, has adopted Oracle Enterprise Performance Management (EPM) Cloud to automate previously manual processes and streamline financial data across its rapidly growing global operations. With AI and data-driven features embedded in this cloud application, NEC can now analyse all data received from overseas subsidiaries on a single platform and improve their decision-making processes.

Unilever, a multinational consumer goods company, has adopted Oracle Transportation Management (OTM) Cloud in India to leverage AI and IoT to make data-driven decisions. As a result, the company has succeeded in better management of vehicles required for transportation and optimisation of their routes, which resulted in reduced fuel consumption and CO2 emissions. The company is also using AI to combine internal and external data and build models that help it predict the weather or traffic patterns.