---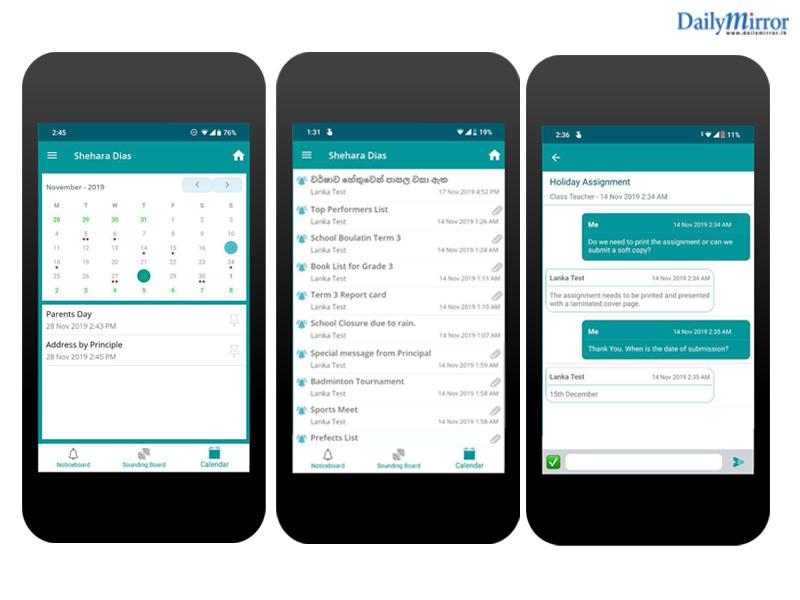 Leading Technology solutions provider Yara Technologies has officially launched 'Talkative Parents', a digital platform which connects educational institutes such as schools and pre-schools with parents. The official launch underpins the next wave of digital transformation in Sri Lanka's education sector. Talkative Parents has successfully transformed the longstanding school communication/notice book and school calendar into an easy-to-use mobile application. This has resulted in improved school-parent engagement.
Many of today's schools are faced with challenges in effectively communicating with parents due to the lack of a formal school communication channel, and this pain point is further magnified by the usage of fragmented, unreliable channels such as social media, email, traditional paper-based communication as well as one-way SMS.
Breaking down barriers that have limited school-parent engagement in the past, Talkative Parents has been able to address these issues successfully, and in the process, schools have been able to benefit from cost savings in the form of reduced paper consumption, printing, admin and labour costs.

Commenting about the solution, Yara Technologies Director Chaminda Silva said, "Our key objective is to add value to the education segment by helping schools communicate and engage with parents more effectively in a controlled and secure manner. We are inspired to be a part of this digitisation journey and the opportunity to help bridge the communication gap in Sri Lanka's education segment. In the next stage, while continuing to ensure complete privacy, we aim to move into data analytics and reporting, to help schools analyse their data and come up with customised solutions."

A key value proposition of the solution is that communication is completely controlled by the school resulting in effective targeted communication. The platform is a multifaceted system that facilitates:
•
Unlimited digital notices, calendar events and attachments such as student reports, home-work assignments, timetables, newsletters, sports scorecards and updates via the app
•
Messaging to multiple groups and subgroups of parents (i.e. school/class/individual)
•
A two-way private messaging feature which allows the parent to directly connect with the relevant school department (as permitted by the school)
•
An events calendar which displays all school-related events and has reminder options which can be synced with the parent's mobile calendar
•
Messages delivered in real-time with push alerts ensuring timely communication
•
Multi-language messaging
•
Robust onboarding process restricting access to the app only to registered parents of the school
The platform has achieved great success with S. Thomas' Preparatory School and Bishop's College Colombo having implemented the platform as their official communication channel. Furthermore, the solution has been rolled out in pre-schools as well. Currently, Talkative Parents has a subscriber base of 6,000 active users.

Commenting on Talkative Parents, S. Thomas' Preparatory School Headmaster Rev. Dushantha Rodrigo said, "Today we hardly send out paper notices, and thanks to Talkative Parents, we are instantaneously in touch with all parents. The solution has proved to be a blessing. We have been fortunate to have Talkative Parents and the team working with the school. There have been times when there were sudden changes to school life, and we breathed a sigh of relief because the app came to our rescue in contacting parents."

Sharmila Gunatilleke, Principal at Bishop's College Colombo, said, "Talkative Parents is a very useful app which allows us to communicate with ease. It is user-friendly and reliable and the tech-support has been very good."