---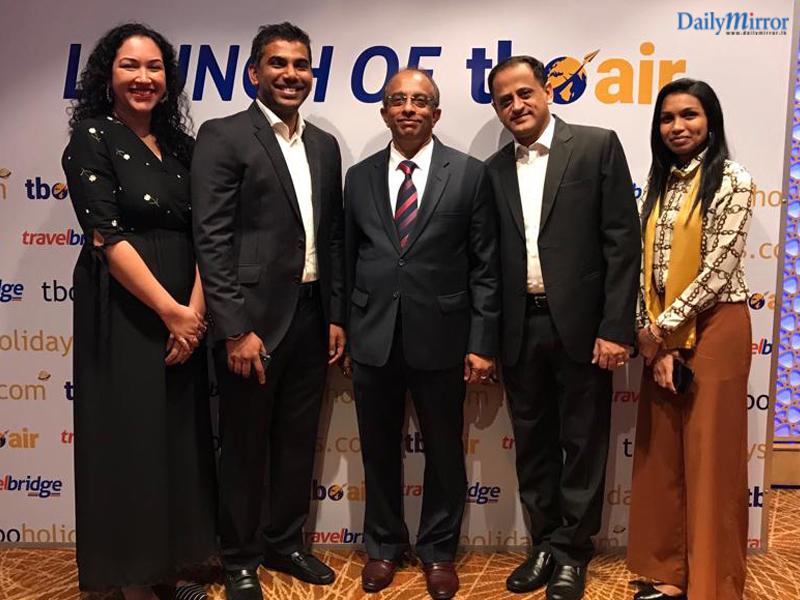 Left to Right : Ms. Raiza Saldin (Head of Sales, Travel Bridge), Mr. Riyaz Ikram (Business Development Manager – TBO Holidays For UAE & Sri Lanka) , Mr. V.K Balaji (Chief Strategy Officer, TBO Holidays), Mr.Jatin Bhai (Business Head, TBO Air) & Ms. Farah Mannan (Head of Operations, Travel Bridge)
Since its inception in 2006, TBO Group has been assisting travel agents worldwide to streamline their booking processes through the TBO online platform. Through its General Sales Agent (GSA) in Sri Lanka, Travel Bridge - a subsidiary of Expolanka Holdings, recently introduced TBO Air, a Business-to-Business travel portal, specifically designed to allow travel agents to look for the most inexpensive air fares across the globe with local payment options. The TBO Air portal is currently available in English but the development of a multi-lingual platform is underway. It is able to accommodate the needs of IATA, non-IATA, online travel agencies, corporates and the urban sector via TBO AIR.
"We have assembled the latest digital solutions that enable low cost travel to one portal. We provide travel agents with easy access to all these tools to design quick and inexpensive travel packages on behalf of their clients. 'Back to the travel agent' has always been our philosophy," commented Jatin Bhai, Business Head, TBO Air. He expressed these views at the TBO product launch held in JAIC Hilton, Colombo, recently. Presenting to a group of several Outbound Travel Agencies in Sri Lanka, the TBO Air team spoke of the benefits of the TBO Air system.
TBO Air travel portal enables travel agents to browse in real time for lowest fares for all leading Low-Cost Carriers (LCC) and full-service carriers on a single screen. Agents can further use the portal to access domestic and international airlines worldwide and use the 'Roamer App' as a one-to-one method of engaging their customers, through allowing them real time access to all updates regarding their bookings. The TBO Air platform is able to support multiple currencies and are able to perform multiple services, using a single Trip ID. All bookings through the TBO wallet is possible for travel agents, to process secure and swift payments.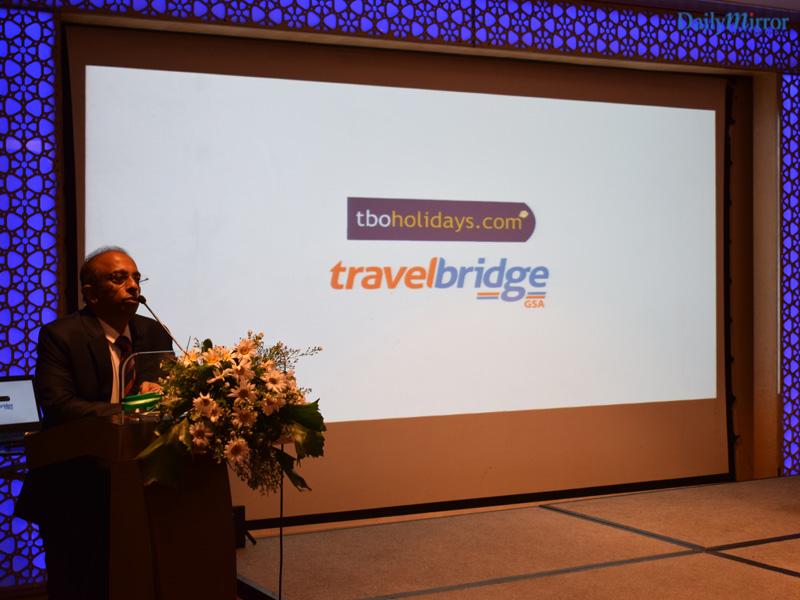 "We consistently observe and research global travel trends in order to assemble timely and relevant air travel solutions on behalf of our clients. Our core focus is on creating a true assemblage of air travel related solutions to help broaden the horizon for our travel partners world-wide," added Jatin Bhai.
TBO Air portal facilitates comparison of LCC and Global Distribution System (GDS) fares as well as auxiliary services. TBO Air platform also provides API services to travel agents to share their inventories with travelers and around the clock technical support and customer services to prevent unnecessary hassle and delay in the processes. It also provides the customers reward points on every flight booking.
TBO AIR also has multiple airlines integrated through New Distribution Capability (NDC) Channel.