---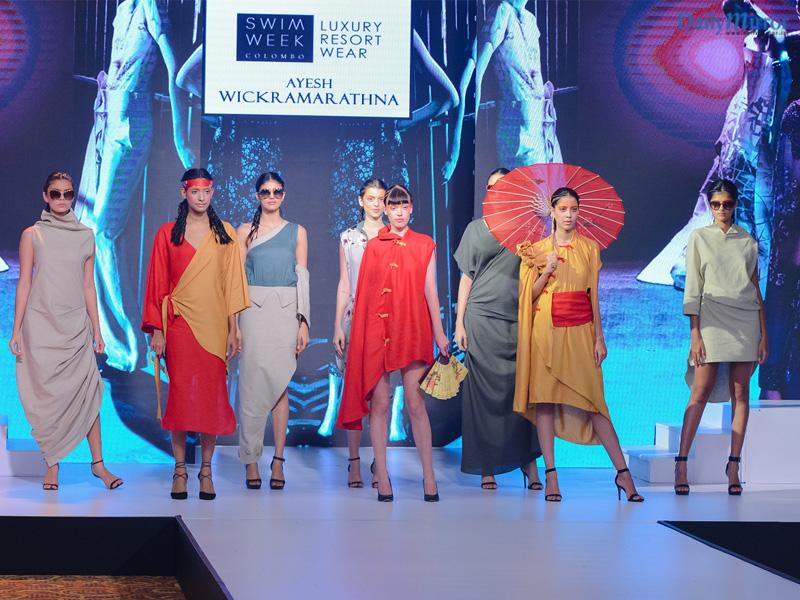 Vision Care, the island's leading eye care solutions provider showcased its designer eyewear at Swim Week Colombo, as the Official Eyewear Partner of the premier fashion event which took place from 3rd-10th August 2019. Models sashayed down the ramp in resort and swim wear while accessorizing their haute couture designs with a wide variety of chic and modern frames and sunglasses. Vision Care showcased a stunning range of designer brands at the event including Ray Ban, Vogue, Emperor Armani, Carrera, Bvlgari, Prada, Oakley, Burberry, MK, Porsche design, Gucci and Mont Blanc in collaboration with the designers. These brands from the Milan-based Luxottica Group, the largest eyewear company in the world, showcased its brand portfolio of many proprietary and prestigious licensed brands, and were the highlight of the glittering fashion designs on display. The fashion shows were held across Hilton Hotel, Galle Face Hotel and Shangri-la Hotel and features reputed designers such as Fouzul Hameed, Nivedita Saboo and a host of talented emerging designers.
Celebrate Colombo' is a project to revive, restore and reinvigorate the tourism industry of Sri Lanka, the No. 1 ranked tourism destination of 2019 and Swim Week was one of the key events. In creating a week-long festival that celebrated the creative industries of Sri Lanka, this project aims to redirect the domestic and international outlook of the city through art, fashion, film and music. It is a collaborative effort between Colombo Fashion Week and Sri Lanka Tourism to showcase Colombo as a vibrant city with an active creative community.
Vision Care is the leading eye care and hearing solution provider in Sri Lanka. Embracing the latest technology, together with qualified professionals Vision Care offers a wide range of services to customers across the nation. The finest opticians in the country work across the Vision Care network, to ensure that eye tests, orthoptic tests, refraction, colour vision and eye pressure checks can be conducted at any time. The company also provides a range of spectacles, contact lenses and other aids that can be used to address any vision impairments, and possibly help to correct them if they are caught early and are minor in nature.