---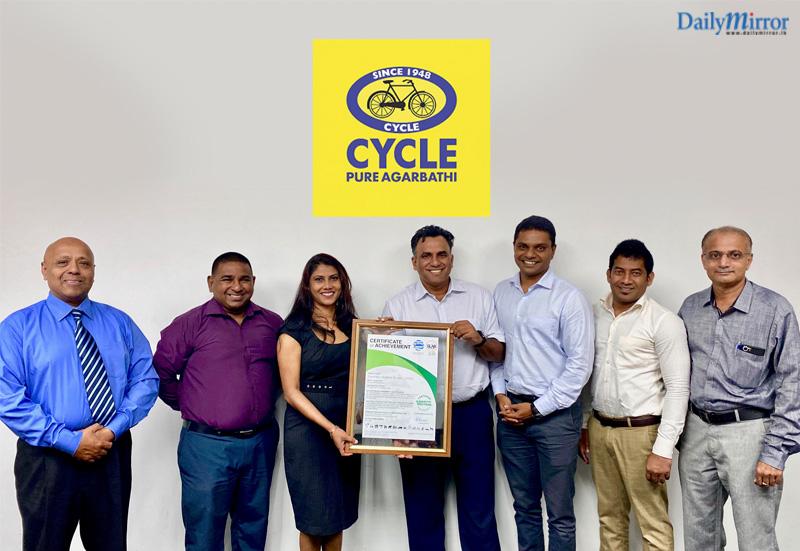 Suwanda Industries (Pvt) Ltd – the Sri Lankan manufacturer of the world's largest incense stick brand, Cycle Pure Agarbathi, and also the value addition arm of the world's largest exporter of incense and fragrance products, N. Ranga Rao & Sons (NRRS), became the first company in its industry in Sri Lanka to be awarded CarbonNeutral® Certification. A Joint venture between two long-standing CarbonNeutral® status holders, NRRS and Eswaran Brothers Exports (Pvt) Ltd, Suwanda Industries' certification was awarded by The Sustainable Future Group (SFG), regional partner of the proprietor of the globally recognised CarbonNeutral® Certification, Natural Capital Partners in the UK.

A comprehensive Greenhouse Gas (GHG) Assessment was conducted for Suwanda Industries by a specialised consultancy firm providing Integrated Sustainability Solutions in the Asian region, The Carbon Consulting Company (CCC), which included both direct and indirect emissions sources of the company's organisational operations. The CCC Team presented several options for reducing Suwanda Industries' operational emissions, following which the results of the assessment were independently verified by SFG. The carbon offsetting process was carried out in accordance with The CarbonNeutral Protocol of Natural Capital Partners, ensuring its credibility and alignment to international standards. The incense manufacturer then selected an internationally registered Carbon Credit generation project to support, in return for a matching amount of validated credits to offset their Carbon Footprint. Suwanda Industries joins a list of exclusive global clients of Natural Capital Partners, who currently work with more than 300 companies in 33 countries, and have contracted more than eight million tonnes of carbon from over 350 projects across 32 countries.

Vice Chairman of Suwanda Industries Sri Lanka, Mr. Subramaniam Eassuwaren, commented on the company's commitment to sustainability, "Concern for the environment and environmental sustainability is at the core of our company's founding principles. We believe in giving back to society and by going carbon neutral we are positively impacting climate change and the challenges it poses to society at large. We understand the importance of corporate responsibility when it comes to the environment and we are proud to lead and inspire others with our actions."

"With the impacts of climate change intensifying rapidly, integrating sustainability in manufacturing is very timely. The efforts taken by Suwanda Industries to recognise their impact on the environment, and the significant step to offset the impact is admirable. This has enabled them to become a company with less harm to the environment while being transparent, and has facilitated participation in making positive change" remarked Sanith de S. Wijeyeratne, CEO of CCC.
Suwanda Industries manufacture and distribute a wide range of products including Agarbathies, Dhoop, Cones, Sambranis, Home Fragrances, Air Care and Prayer products. The company's commitment to incorporate sustainability highlights their priority to implement sustainable business practices, and become a responsible cooperate citizen.