---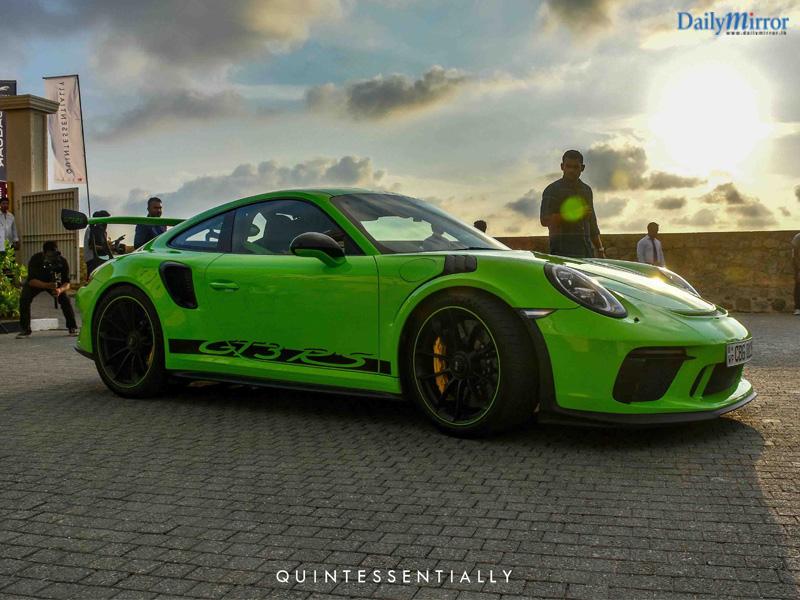 With the stunning backdrop of the Colombo sky at sunset, prestige met pedigree performance at the exclusive invitees-only #SupercarSundowner, held at King of the Mambo, Galle Face Hotel. At the event, hosted by global luxury concierge service Quintessentially, in partnership with Cars & Coffee Sri Lanka and King of the Mambo, those on the high-profile guest list were treated to an evening of high-octane luxury.
A strictly invitation only affair, the occasion was curated -in true Quintessentially signature style- exclusively for the country's high net-worth Quintessentially Members and their guests in partnership with Cars & Coffee Sri Lanka; to toast the culmination of the Performalux India "Sri Lanka Run" – which took social media by storm.
Some of the supercars on display at the exclusive luxury automotive and lifestyle showcase were the Bentley Continental GT, Ferrari 488 GTB, Nissan R35 GTR Alpha 9, Lamborghini Gallardo, Lamborghini Huracan, Lamborghini Aventador SV, Porsche Panamera, Porsche 911 GT3 RS, Mercedes SLS AMG, and the BMW i8, among a line-up of other show-stopping luxurious automobiles. The combined value of the cars alone amounted to Billions!
The Supercar Sundowner was made possible through the support of its invaluable sponsors each with its own showcase of high-end vehicles, sparkling jewels, and luxury properties, added their hallmark standards of sophistication to the intimate gathering. The sponsors included Luxury Real Estate Development Altair, designed by Moshe Safdie, of Marina Bay Sands fame, Colombo Jewellery Stores who showcased sought after Hublot and Breitling watches alongside their magnificent Jewellery. The Automotive sponsor was Jaguar Land Rover Sri Lanka, displaying the all-new Range Rover and the sporty Jaguar F-Type inside the event venue! Payment solutions giant MasterCard was also an integral sponsor for the event.
Quintessentially is the expert in global luxury lifestyle management services. The international members-only concierge service and provider of bespoke experiences has a presence in over 60 cities around the world – and in Sri Lanka since 2013- Quintessentially taps into its global network of partners to fulfil every whim and fancy of its discerning Membership. A global team of lifestyle managers for each member are made available 24/7/365 to arrange for access, advice, or assistance in addressing absolutely any lifestyle request. Whether a last-minute table at a Michelin-star restaurant with months-long waiting lists, the booking of a quick getaway with a loved one, or even finding a babysitter that comes recommended.
It comes as no surprise then, that the Supercar Sundowner went leaps and bounds further than expectations. This is the first event hosted by Quintessentially for the year, with many planned throughout the course of the calendar year.
While maintaining a limited membership in each country it operates in, Quintessentially aims to offer its members the very finest in what life has to offer, all the while ensuring personalised and dedicated service to its discerning clientele.