---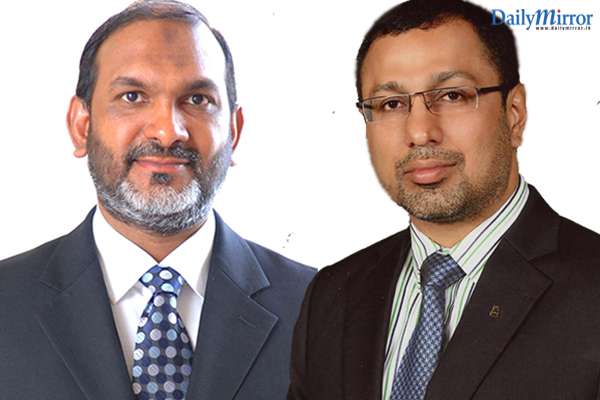 The apex body of the gem and jewellery industry of Sri Lanka, the Sri Lanka Gem and Jewellery Association (SLGJA), recently appointed the new governing body consisting of many stalwarts from the industry. The committee to handle the industry's symbolic event, FACETS, was also announced simultaneously.
The Sri Lanka Gem and Jewellery Association was inaugurated in 2003 with the amalgamation of the Sri Lanka Jewellers and Gem Merchants' Federation (formed in 1970), the Sri Lanka Gem Traders' Association (formed in 1975), the Sri Lanka Jewellery Manufacturing Exporters Association and the Lapidary Association.
The newly appointed Chairman of the Sri Lanka Gem and Jewellery Association, Ahsan Refai, said the main focus this year would be to further develop international links the association has had with other similar groups. "We plan to foster the international relationships we have with the other gem buying and gem sourcing countries. The key countries we would like to focus on are Hong Kong, Thailand, Singapore, Malaysia, Japan, Korea, the UK, USA, Germany and some of the other European countries. At present we are having discussions at various fora. However, we would be concentrating on signing more MOUs and conducting bi-lateral and multi-lateral discussions on regular basis," he stated.
As the intermediary between the industry and the government, SLGJA will also be instrumental in intervening on behalf of, and representing, the industry. The close relationship with the government is another area that the association will continue to foster, with a view to promote the gem and jewellery business.
Altaf Iqbal has been handed the responsibility of leading the main event in the industry's calendar, the FACETS International Gem and Jewellery Exhibition for 2019, having been appointed as the Chairman as well as being appointed as the Vice-Chairman, Promotions and Trade Fairs. "The target for the coming year would be to attract more foreign wholesale buyers, tourists and the local expatriate community. This would ensure that the local gem and jewellery industry will be highlighted in the international market, further. The committee intends launching an aggressive marketing campaign, both internationally and locally," he commented.
In order to further promote Sri Lankan coloured gems and gem studded jewellery, a coffee table book entitled Sri Lanka Gems was launched by the Sri Lanka Gem and Jewellery Association, at FACETS 2018 held from 30 August - 02 September. Booth bookings at FACETS Sri Lanka 2019 could be made via email: [email protected]. Further information too could be obtained by writing to SLGJA on the same email.
The following were elected to the Executive Committee for 2018-19
Chairman – Ahsan Refai, Immediate Past Chairman – A. H. M. Imtizam, Chairman – FACETS & Vice Chairman – Promotions and Trade Fairs – Altaf Iqbal, Vice –Chairman – Gem Segment – Punsiri Tennakoon, Vice-Chairman – Jewellery Segment – Akram Cassim, Vice-Chairman – Lapidary Segment – Ahamed Shareek. Hony Secretary – Sheriff Abdul Rahuman, Hony Treasurer – Ismath Majeed, Hony Asst Secretary – Ruzwan Kamil, Hony Asst Treasurer – Liyakath Rasvi.