---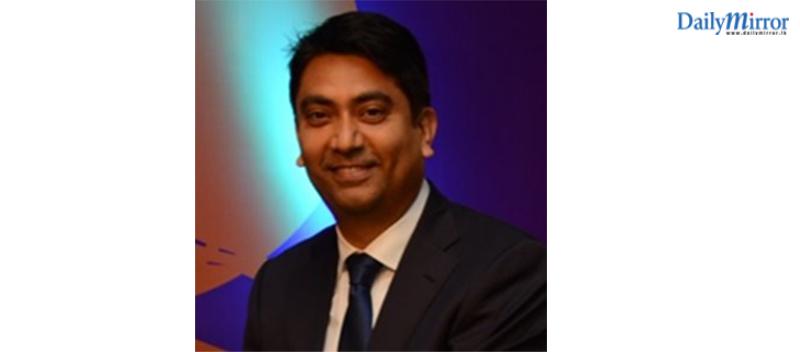 While reiterating its commitment in driving Sri Lanka's phone market, Sri Lanka feature phone market leader, Nokia says that the island nation is among top five leading markets for the brand in Asia Pacific excluding India and China.
"I would say Sri Lanka is one of the leading markets for us in Asia. I would even say Sri Lanka is among top five markets in whole Asia Pacific for us. This country is a very important market for us and we continue to invest and drive this market like any other large market," HMD Global Pan Asia (Asia Pacific) Head Ravi Kunwar said.
He made these remarks recently joining for an interview with Mirror Business during his visit to Sri Lanka.
Kunwar noted that any mobile brand has to consider Sri Lanka as a critical market in Asia Pacific alongside Indonesia, Vietnam, Thailand, Bangladesh and Philippines.
Since Nokia re-entered Sri Lankan market two years ago through Finish based HMD Global Oy, he said that Nokia regained the market leadership in feature phone market and continuously has been growing in smart phone segment.
"Feature phones has evolved quite a lot over the last two years and we have successfully penetrated all sub-segments of feature phones. Within the feature phone segment, we operate from very basic phones to high end phone.
I can safely say that we are leaders as far as feature phones are concerned in Sri Lanka. There is no one close to us. We have been able to grow volumes because of the innovations we have been engaged within this space," he elaborated.
Kunwar revealed that Sri Lanka's feature phone market is still growing moderately with most consumers of feature still utilising feature phones as their primary phone.
Commenting on the smart phone market in Sri Lanka, he said that Nokia has experienced steady growth in smart phone sales in Sri Lanka.
He believes that Nokia has successfully differentiated their smartphone from the crowded android market place.
"We provide the promise of continuous updates for next two versions of the android which no other platform is giving the consumer at all price points. Whether the consumer bought a US$100 Nokia phone or US$1000 Nokia phone, it will move on to upgrades.
From a user experience point of view, you would feel that your phone is hanging or it's becoming slower by failing to deliver the best output over a period of time. You will get the same experience brand after brand, because there are artificial layers or skins put on the phone. However, with our proposition, it's quite the possessive," he pointed out.
He claimed that any Nokia phone could deliver the performance over a period of ten years unlike any other phone in the market.
Further, he opined that Nokia's pure android based strategy has been another key reason for its success among consumers.
"Because, we have a pure android based strategy, our ability to push all security upgrades which is a unique proposition in particular in the enterprise space," he noted.
Kunwar stressed that data protection and data privacy are gaining traction among mobile consumers across the globe including in Sri Lanka.
"The consumers are becoming more and more aware of what their phone should perform and shouldn't perform.
As an individual, this is my personal device, hence, data privacy and data protection is a key element which is expected of a brand, that's what we will probably focus and ensure with all our rigours tests and planning.
Further, our efforts in this arena will also be supportive in capturing more consumer space for us as compared to any other brand," he further elaborated.
Commenting on future trends which will drive the smartphone market, Kunwar highlighted that the current focus on the hardware side of smartphones will soon shift to software aspect.
Soon, the innovations will move to software side from the hardware side and that will change the game completely over a period of time.
"Soon, the innovations will shift to software side from the hardware side and that will change the game completely over a period of time," he remarked.
In 2018, HMD global managed to sell 80 million devices earning 2.4 billion euros in revenue, indicating an increase of 10 million devices in sales compared to 2017, according to firm's financials.