---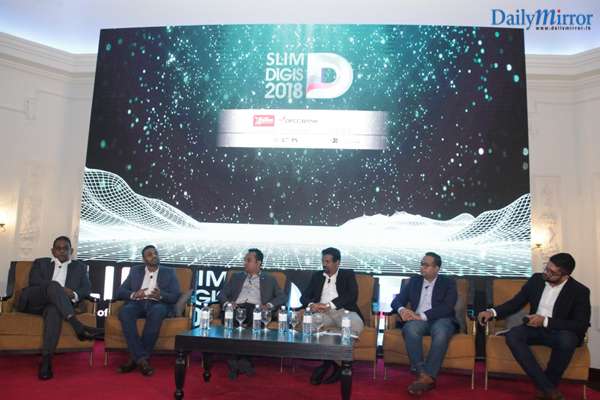 Sri Lanka Institute of Marketing has announced their first digital marketing awards ceremony titled SLIM Digis 2018. The event is aimed at celebrating Sri Lanka's best digital marketing work, innovation and talent, as well as recognize the region's growing influence on the global digital industry.
SLIM has been promoting marketing excellence and elevating the status of marketing in Sri Lanka since its inception in 1970. SLIM has been subsequently incorporated by an Act of Parliament in 1980. In addition, SLIM is the host and also the principal partner in Sri Lanka's most acclaimed and reputed awards ceremonies such as SLIM Nielsen Peoples awards, Brands Excellence, NASCO and Effie awards.
Elaborating on the importance of the impending event, Pradeep Edward, President SLIM mentioned, "As the premium institute for marketing in Sri Lanka, we operate on the premise that marketing is a corporate philosophy and the central business function of an organization which creates value for its customers and other stake-holders through competitive, profitable and sustainable exchange process. Living in the digital era, digital marketing is of utmost importance to every business. And we see very innovative insights and outstanding talent within the field of Digital Marketing in Sri Lanka. Therefore, it is with great delight we present SLIM Digis Awards 2018, to create a platform to inspire and acknowledge the talents of Digital Marketers in Sri Lanka"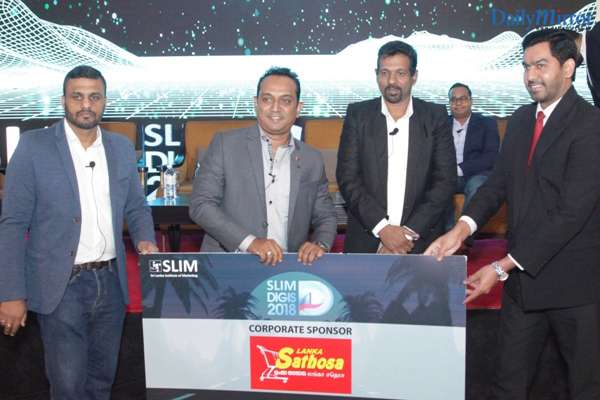 Nuwan Gamage - Project Chair SLIM Digis commented, "SLIM Digis awards is initiated with the aim of inspiring and driving the Digital Marketing sphere of the country forward. We have immense potential as a nation in the field of digital marketing. Therefore, the award categories have been selected to reflect the development and growth of digital marketing in Sri Lanka."
Roshan Fernando - VP, Project further added "An independent judging panel, comprising leading client marketers, digital practitioners, agency strategists and other experts in the field of digital marketing, will judge the entries. The organizing committee encourages work which is both innovative and inspirational."
Prior to the Awards Ceremony, SLIM will be organizing an exclusive event; SLIM Digi Fest, a Digital Marketing Festival. The event is introduced as a platform where companies can showcase the digital services, Tools and Digital platforms that they can offer for better customer experience and value chain modifications. Any digital service agency, Supporting services - products and service can be showcased for B2C digital service or B2B digital service. Furthermore a Digital Expert panel discussion will take place parallel to the Digi Fest, discussing trending topics in Digital marketing. This exclusive event is presented to the general public free of any cost.
Competition is open to all the Digital and Creative Agencies in Sri Lanka and both the entities will be awarded for the brand or client. The submissions will be evaluated under the criteria of Context, Challenge, Campaign Objectives, Target Audience, Idea and Strategy, Innovation and Creativity, Execution and the Impact of the Campaign.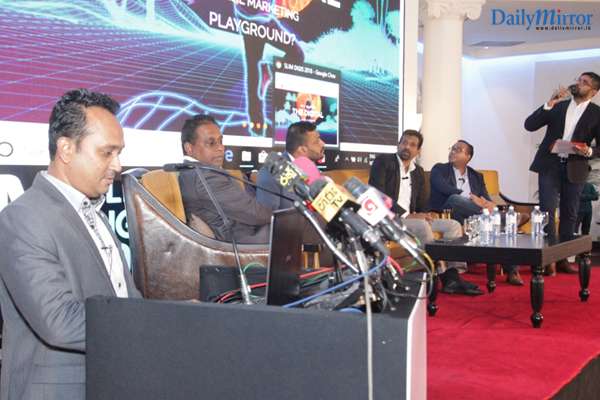 The foremost award of the competition is titled "Best Digital Marketing Campaign", and the award will be evaluated across a wide array of industries such as Banking, Finance and Insurance, Telecommunication /IT /Internet and Software, Leisure, Hospitality, Travel & Tourism, Education and Training Services, Health Care Services/ Wellness/ Hospitals, Construction & Real Estate, Retail (Fashion /Consumer Electronic) – online & offline, Media and Publications, Food/Beverage, Beauty / Personal Care / Home Care, Corporate Image/ CSR and SME Digital Marketing Camping.
In addition, special awards of the SLIM Digis competition 2018 will include, "Best use of Branded Content", "Best Digital Marketing Innovation", "Best use of Mobile for Marketing" and "The Digital Marketing Grand Prix". These awards will be selected from the best-integrated digital campaign category. Gold, Silver and Bronze awards will be presented to both the Client and the Agency partner. Judging process is projected to be conducted under two stages; Preliminary Round of Shortlisting, and the Final Round of Determining the Winners
The Sri Lankan digital industry continues to direct many brands. This awards competition is judged under international standards by the industry's most respected Marketing and Digital Marketing professionals, and it aims to celebrate outstanding work and talent within the digital sphere. SLIM welcomes all Brand Custodians, Creative, advertising and Digital agencies to be a part of this competition. The competition will be open for entries from 08th January 2019 to 11th February 2019. Organizers have introduced an exclusive Early Bird offer for the contenders. The first cutoff date is 28th January 2019 and the final deadline will be on 11th February 2019. Each entry submitted by 28th February will be subjected to a fee of LKR 10,000/= while the entries submitted after 28th February will be subjected to a fee of LKR 12,000/=.