---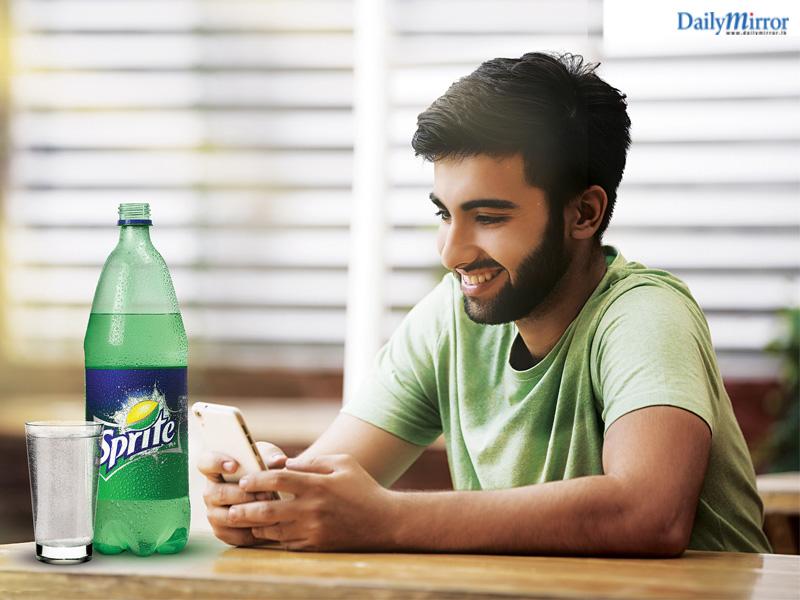 The Coca-Cola Company's second-largest sparkling beverage brand – Sprite – unleashes the 'Refresh & Reload' campaign until 31st December 2019, through the festive season. Sprite drinkers can sip and win big! While enjoying the cool and refreshing lemon and lime flavours of Sprite, consumers stand the chance to win reloads in the UTC (under-the-crown) consumer promotion conducted across Sri Lanka. The island-wide promotion is valid for PET 1.25Lt, 1.5Lt & 2Lt Sprite, Coca-Cola, Fanta Orange, Fanta Cream Soda, Portello, Lion Ginger Beer and Lion Soda bottles. Consumers can try any of these nominated brands. Consumers who find yellow closures with a unique code under the crown will need to send an SMS to 2343 for redemption of Mobile reloads for the values of Rs.5/-, Rs.10/-, Rs.50/- and Rs.100/-. The promotion offers over 4 million chances to win reloads thereby offering high chances of winning a top-up / reload. Consumers can instantly redeem any of the above amounts in the form of reloads on their mobile phones on any of the island's network operators.
Commenting on the promotion, Mario Perera - Head of Marketing, Coca-Cola Sri Lanka Pvt. Ltd. said, "We are delighted to launch the under the crown promotion for Sprite, one of the best loved brands in Coca-Cola's portfolio. For decades, Sprite has been a source of ultimate refreshment for consumers and it has been a brand that has truly embraced fun and youthful energy. Whilst we hope that this promotion will help us to maintain our top of mind recall, we also hope that it will create a fresh burst of hype and excitement around the Sprite brand in Sri Lanka."
Shamal Gunawardene - Director Sales and Commercial, Coca-Cola Beverages Sri Lanka Ltd., elaborated further saying, "Coca-Cola strives to continually provide greater value to its consumers to connect more deeply with our brands and this under the crown promotion for Sprite offers as many as 4 million chances to be a winner! We believe it's a great way to kick off the upcoming season by spreading joy and happiness over the refreshing taste of Sprite."
To be part of this exciting promotion, consumers can simply purchase the required bottle of Sprite or any other nominated brands from Coca-Cola's portfolio from any retailer and check under the closure. The consumer needs to SMS the unique code found under the crown to 2343 via SMS by typing "SP <space> pin number". All yellow closures can be used to win the instant reload prizes which must be redeemed directly from the retailer/outlets where the PET bottle is bought.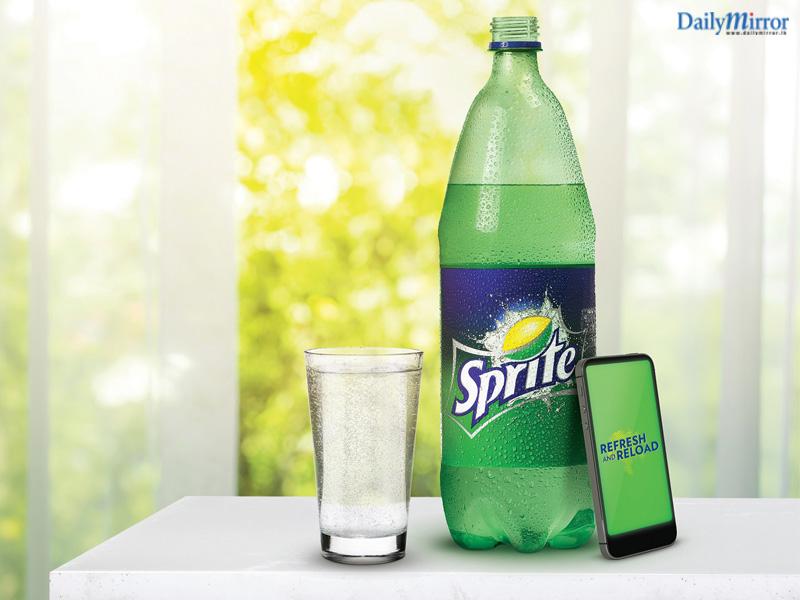 The prizes are automated thereby the winners will be selected through the system itself without any human interaction.
Coca-Cola is one of the world's most famous and best-loved brands and has been refreshing the thirst of Sri Lankans for nearly six decades. The Coca-Cola Company has created a special place for its range of beverages, in the hearts of the people of Sri Lanka. Today, the company leads the beverage market with a robust portfolio of international and local brands including Coca-Cola, Coca-Cola Light, Coke Zero, Sprite, Sprite Zero, Fanta Orange, Portello, Fanta Cream Soda, Fanta Pineapple, Lion Soda, Lion Ginger Beer and Kinley Water.