---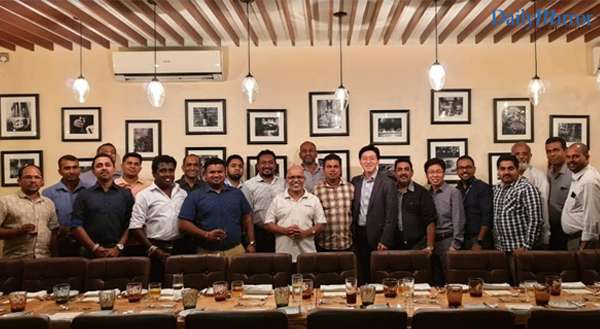 Samsung Sri Lanka recently held a grand celebration to recognize and reward high-performing Regional Distributors of JKOA, its Authorized Retail and National Distribution Partner at the Uga Escapes on 4th January 2019. Witnessed with great enthusiasm by senior management of both Samsung Sri Lanka and JKOA, the event was mainly focused on showing appreciation to the distributors for their outstanding achievements. Samsung Sri Lanka selected 13 regional distributors of JKOA who achieved high sales targets for the year 2018 and invited them for the felicitation. JKOA, one of its key national distributors, is a key partner in Samsung's network in Sri Lanka, helping to drive sales of its smartphones and other electronic devices.
Commenting on the significant occasion, Mr. Hanbae Park - Managing Director, Samsung Sri Lanka said, "Samsung deeply values local partnerships as they help drive sales of our products and build greater brand equity in the local market. Samsung is already well entrenched in the market as the No.1 Mobile brand. I congratulate the high performing regional distributors of JKOA who are being felicitated at this funcation for achieving exceptional sales of Samsung products. We value their accomplishments and this ceremony is a way of showing appreciation."
Samsung continues to expand its customer base by entering into strategic partnerships to develop its distribution network in Sri Lanka. As Sri Lanka's most preferred mobile brand, Samsung has carved out a leadership position for itself in the local smartphone industry.