---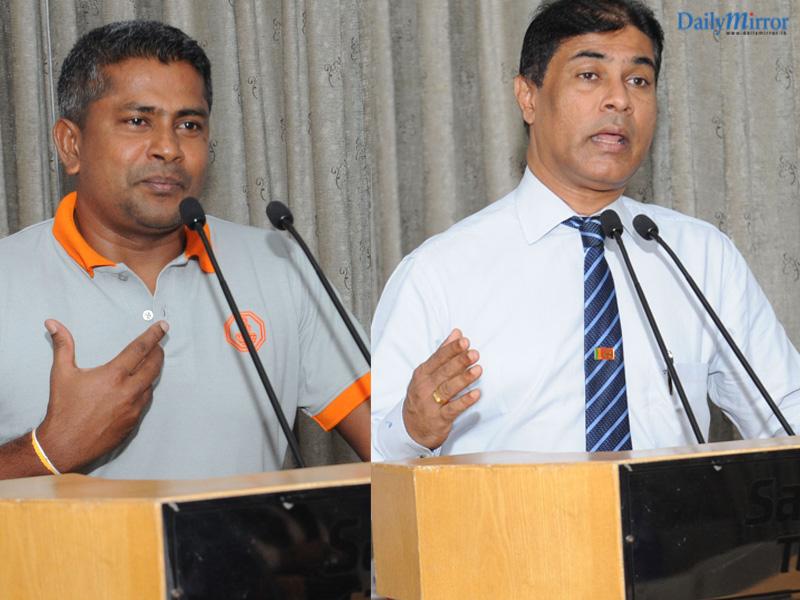 Former National Cricketer Rangana Herath addressing the gathering.and Mr. Tharaka Ranwala, Senior Deputy General Manager – Consumer Banking, Sampath Bank PLC speaking at the event
Sampath Bank ceremonially rewarded the 18 lucky winners of the Rangana Herath trivia contest it had conducted recently.
Held alongside the ace spinner's farewell match against Australia in November 2018, the contest was aimed at engaging his fans and rekindling fond memories of his glorious career. Several fans from around the world took part in it with great enthusiasm, responding to 6 questions about him on the Bank's Facebook page. 3 winners were chosen at random for each of the questions.
Meeting their hero, Rangana Herath, in person, they received personally autographed memorabilia from him at this event.
Mr. Tharaka Ranwala, Senior Deputy General Manager – Consumer Banking, Sampath Bank PLC and Ms. Nadi B. Dharmasiri, Head of Marketing, Sampath Bank PLC were the Guests of Honor at this event. They were joined by other senior representatives from the Bank as well as members of the winners' families.
Having joined the Bank in 2000, Rangana Herath is a member of Sampath Bank for over 18 years. The Bank has been standing by himover the years, taking pride in and celebrating his successes, both on and off the field. He has been more actively involved with the Bank post his retirement from the Sri Lankan cricket team.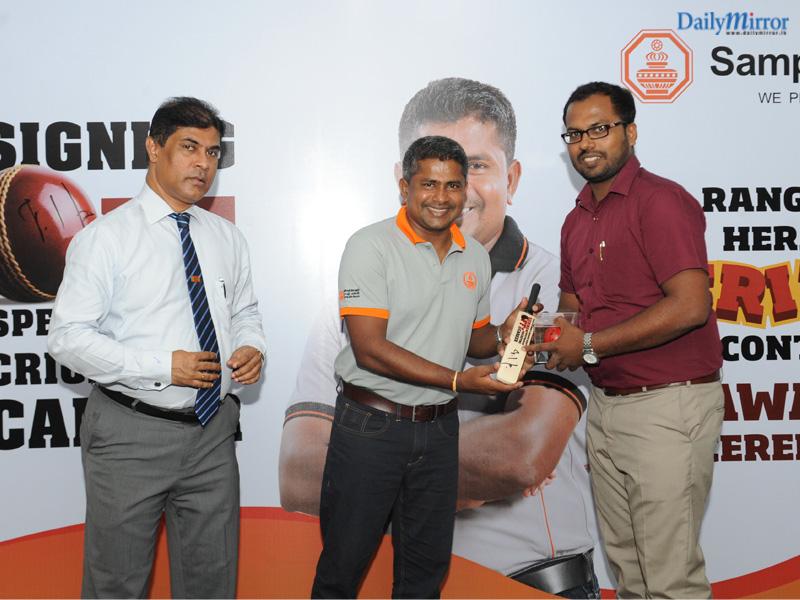 A lucky winner of the 'Rangana Herath Trivia Contest' receiving a personally autographed memento from Rangana Herath.