---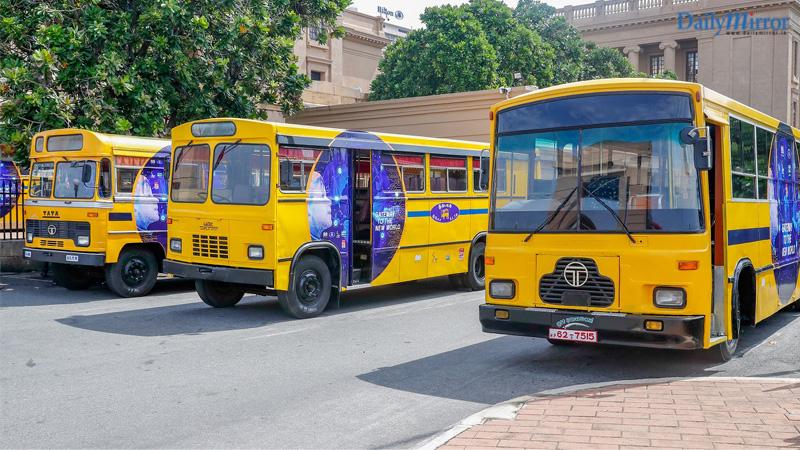 Sri Lanka Telecom (SLT) and Mobitel partnered with 'Manusath Derana' to help transform 25 decommissioned Sri Lanka Transport Board (SLTB) buses into modern and fully equipped libraries. These library buses will contain reading facilities, WiFi connectivity and other such support systems ready to enable children to connect with the information world. These libraries will act as learning centres that will provide equal opportunities for students with accessible educational resources and to help inculcate the crucial habit of reading.
This initiative was carried out in partnership with the National Library of Sri Lanka and SLTB, with the SLT Group focusing on this national CSR project to convert these decommissioned buses in order to empower 25 rural schools across the country.
To mark the handing over the first five busses, a launching ceremony was held recently at the Presidential Secretariat. The event was graced by His Excellency the President and other dignitaries from SLT, Mobitel, SLTB and the National Library. Mr. Rohan Fernando (SLT Group Chairman), Mr. Lalith Seneviratne (SLT Group CEO), Mr. Kiththi Perera (CEO/SLT), Mr. Nalin Perera (CEO/Mobitel), Mr. Priyantha Fernandez (COO/SLT), Mr. Prabhath Dahanayake (CMO/SLT), Mr. Shashika Senarath (CMO/Mobitel) and several other officers from SLT and Mobitel were present at the event.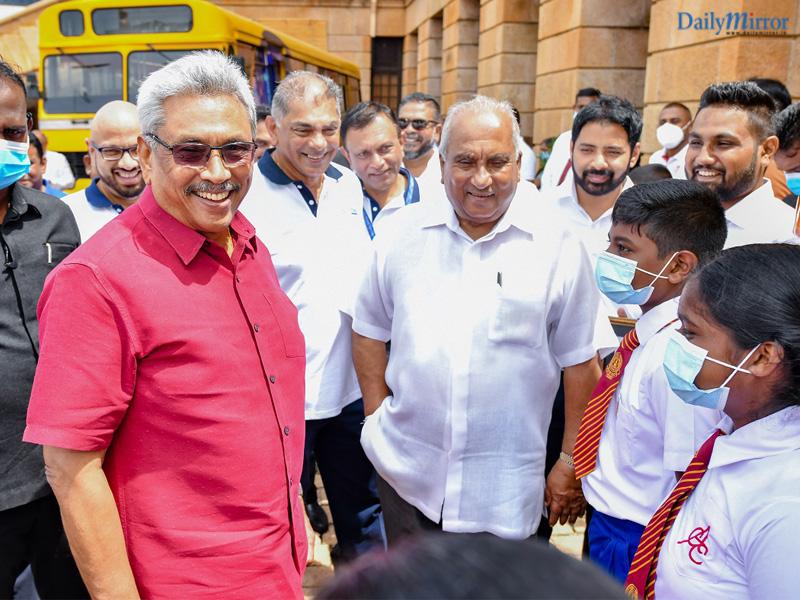 SLT, as the national information and communications technology provider and leading broadband and backbone infrastructure service provider in Sri Lanka, and Mobitel as their mobile telecommunication subsidiary, have recognized the importance of school libraries and how they drastically help improve student literacy and learning outcomes in Sri Lanka. Particularly in this day and age, where libraries have become slightly overlooked, SLT has ensured that this invaluable tool is there for those who need it, in a way that is also up to date in terms of digitization.
The SLT Group identifies education as one of the most important investments that can be made, as this investment is placed on the youth as the future of this country. Thus, the SLT Group is committed to supporting the educational landscape by providing access to reading materials through e-learning and m-learning platforms, thus empowering thousands of students, graduates and other knowledge seekers across the country to come together and share in their love of books, learning and technology.