---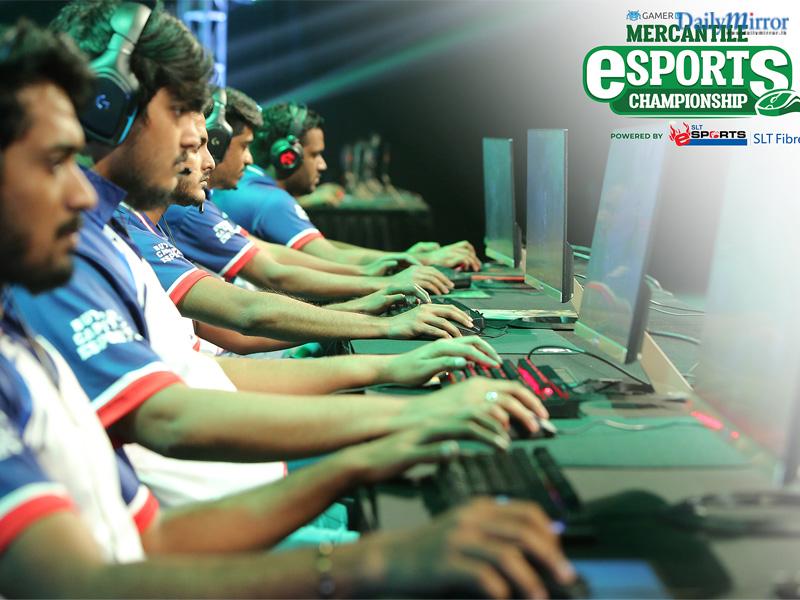 Sri Lanka Telecom (SLT), the ultra-fast broadband internet service provider and the digital lifestyle provider was proud to announce that the company will be powering the largest corporate level eSports event in Sri Lanka, Mercantile Esports Championships 2019, organized by Gamer.LK. SLT will be the Title Sponsor for the tournament and will be responsible for powering the entire tournament with the company's ultra-fast broadband connectivity powered by fibre technology.
The Mercantile Esports Championship is a popular and much sought after event among corporates in Sri Lanka. Being conducted for the 4th consecutive time, this year's qualifiers as well as final tournament will be conducted at Stein Studio, Ratmalana. The qualifiers tournaments have been scheduled for 9th and 10th November 2019 while the grand finale will see the finalists battle it out on 1st December 2019. This year's tournament has been categorized as Team Games, Individual Games as well as Women's League Games. The Women's League Games were introduced to encourage and empower more women to participate in the sport.
As the Title Sponsor and the broadband connectivity provider for the championship, SLT's ultra-fast broadband connectivity powered by fibre technology will provide the required superior connectivity for the entire tournament. SLT fibre broadband has been well known for ensuring low latency, lagless gameplay and streaming that will not only make the cyber games possible, but ensure that it provides the fastest, best and smoothest cyber experience for gamers.
This year's tournament will witness gamers competing in some popular gaming titles including: team game titles – Call of Duty 4, Counter Strike GO, DOTA 2, League of Legends and PUBG Mobile; individual game titles – FIFA 19, Mortal Kombat XL, Fortnite, Tekken 7, Clash Royale and Need for Speed MW; women's league game titles – Mario Kart 8, Mortal Kombat XL and Need for Speed MW.
Last year's tournament was a huge success and saw the participation of over 100 organizations with 1000+ participants. A huge crowd exceeding 1000 people also walked in to witness the cyber matches. This year, the expectations are even higher, with eSports having been declared as an official sport in Sri Lanka earlier this year.
Being the ICT leader in the country, the company has been committed to uplifting eSports in the country in the recent past. Within this context, SLT has supported and partnered with various organizations to power several eSports events in the country, in addition to conducting the annual SLT eSports Championships, which continues to be a great success.