---
The Sri Lanka Institute of Marketing (SLIM) had recently completed 50 fruitful years of educating and empowering marketers. Alongside this, SLIM has continued to set major strides in the business world and contributed to the country's economy, ever since the institute was first initiated. SLIM has also achieved many milestones along the years and has evolved with changing times. In this day and age, we as Sri Lankans find ourselves being immersed into an evolutionary period in time where Sri Lanka is going through a change trajectory and one that we believe, is built on a level of awe-inspiring digital progression. One such change that we believe is of utmost importance and one that requires focused intervention, is when it comes to the subject of sustainability and continuing to innovate.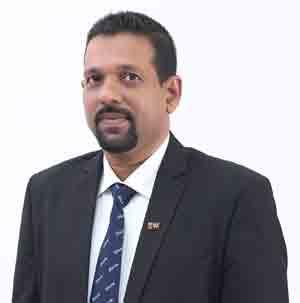 In realizing the significance of maintaining sustainability, SLIM has worked extensively over the years and has instigated various sustainability-focused initiatives. With the institute having marked half a century of successful operations, it only felt timely that a 5-year purpose-driven strategy was set in place, aimed at moving forward with an ambitious streak of enterprises and ones which will further empower future marketers. SLIM's main focus has always been to initiate programs which would lead the country forward towards achieving long-term economic prosperity and to also establish marketing as the driving force that would enhance business and national value. In order for these goals to be achieved, the five-year plan was brought into place.
Through this plan, a number of categories were introduced that are in line with SLIM's scope and area of specialization. The five-year focus will aim to bring change to segments of Research & Development (R&D), Education, Youth, Women's Empowerment, SMEs/Start-ups, Accreditation & Ranking, Sustainability, Digital Transformation, SLIM Home and Online Platforms. The five-year plan, which has begun this year, will witness growth and change all through to the year 2025 and SLIM's aspirations for growth and development will create an ambitious new path for generations of marketers. This being our first year, SLIM already has a number of implementations lined up covering aspects of education, youth and women's empowerment and digital engagements among others.
If we talk about projects that were implemented in 2020, even at the height of the pandemic which brought upon a cloud of uncertainty for a period of time, we still managed to remain resilient and positive and kept on ahead. One such program was the national initiative of 'Restart Sri Lanka', which was an undertaking done in conjunction with the Sri Lanka Government, as a marketing-driven initiative in the hopes of empowering businesses in the country and giving them an opportunity to rise and further reinvigorate the economy. Another recent venture was the unveiling of the Corporate Communications and Sustainability Division. SLIM aimed at focusing more on sustainability initiatives which would not only enrich our work and the way in which we implement our strategies and programs but will also give a facelift to these operations in a way that would encourage our stakeholders to take note and feel inspired themselves.
To ensure our sustainability, this also means empowering our children, who are our future and that of the country. In line with addressing UN SDG No. 04 - Quality Education, the SLIM Scholarship Programme was introduced where scholarships worth over 200,000 million were awarded to 10,200 students who obtained 9 As at the GCE O/L exams in 2019. This initiative was part of the Restart Sri Lanka initiative. In line with addressing other SDGs such as the ensuring 'Decent Work and Economic Growth,' SLIM signed an MoU with the Ministry of Education to launch an Entrepreneurship Society. Through the society, training sessions will be initiated for over 75,000 students, across 1800 plus schools island wide and will also work with over 1800 teachers from those schools who will also receive necessary guidance in the process. SLIM will also work with 104 provincial and zonal directors to bring this undertaking to fruition.
Realising the significance of addressing gender equality and ensuring women's safety in a workplace, SLIM launched a Women's Charter which aims to emancipate women and protect them from discrimination and gender-based violence. The charter would fall under the UN SDG of meeting Point No. 05 - Gender Equality and will hence, safeguard the political, civil, educational, and economic rights of women as well as rights within the family. This program intends to support females to build their businesses.
Other initiatives which focused on ensuring the availability of Clean Water and Sanitation (UN SDG No. 06), was a collaborative project which was conducted jointly with the Red Cross Society, Manusath Derana and People's Bank. SLIM also instigated the first 'Gamata Marketing Training Program' which commenced on the 3rd and 11th of September, post Covid-19. As always, SLIM continued to restart the journey into uplifting the livelihoods of people, especially within rural areas and providing them with the strength of knowledge, the confidence and courage to restart and re-gear their businesses. To bring more value to the initiative, the Gamata Marketing website witnessed a revamp as well in the process.
SLIM joined hands by signing MoUs with entities such as Profit Magazine and another initiative with HNBF and SABAH. A Market Development Expert Committee was appointed to oversee consultation for Micro Entrepreneurs . A triparty agreement with the Industrial Development Board and People's Bank was entered into, to further uplift the 'Made in Sri Lanka' project. The Derana Startup 2021 project was launched as a partnership with Derana with the aim of developing sustainable startup ecosystems which would empower the younger generation to become entrepreneurs and successful business leaders.
Another monumental achievement and one that we feel strongly about was helping to address the UN SDG 10 - Reduced Inequalities as part of the SLIM – Red Cross Social Inclusivity Initiative. Persons with disabilities do not enjoy equal rights and privileges as other citizens in society do. They tend to end up being deprived of basic entitlements enjoyed by other citizens due to physical and psychological barriers in society. In Sri Lanka, 1.6 M (8.7%) persons are living with disabilities. Taking this segment into consideration, SLIM and the Red Cross Society will form a partnership in encouraging and creating awareness and appreciation in society to bring about a socially-inclusive society. The initial direction will focus on differently-abled persons.These implementations are just a few of the many projects and dedicated initiatives that SLIM focuses on and strives to achieve for the long-term. It has been an enlightening journey and one that should remain consistent and evolve with the times. With SLIM's ambitious streak shining brighter, future generations will no doubt benefit from the outcome.
Mr. Roshan Fernando
President
Sri Lanka Institute of Marketing