---
SIXER VIDEO – a Sri Lankan startup that is disrupting traditional recruitment methods by replacing physical interviews with video interviews, celebrated 1,000 video interviews via the platform recently.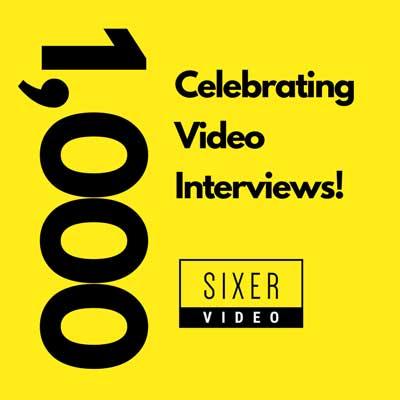 SIXER VIDEO allows HR Managers and recruiters to screen candidates via a video before meeting them physically, saving a significant amount of time and money for both parties. The startup has some of Sri Lanka's leading companies such as Stax, Toyota Lanka, Union Assurance, Expo Lanka Freight, UPS, Fonterra, Brandix and John Keells Group.

The platform has been both locally and globally recognized by various awards from Sri Lanka, India & Norway.

Recently SIXER VIDEO celebrated 1,000 video interviews through the platform. The video interviews conducted by the platform ranged from school leavers to C-Suite candidates for recruitment. The platform has been endorsed by leading HR leaders in the country.

Co-Founder & CEO of SIXER VIDEO, Imthiyaaz Hassim had this to say 'It has been a great journey for us. We appreciate the steps taken by companies like Stax, Union Assurance & CDB for taking the first step in digitalizing interviews. Our target by end of this year is to achieve 2,000 video interviews and with growing need of digitalization for many organization processes. We believe that in HR, especially recruitment should be given priority because this would be the first point of contact for a company's product and employer brand which makes the experience very important. We urge all companies to use SIXER VIDEO to improve efficiency and save costs involved in the current recruitment processes within Sri Lanka.'

Founded in 2017 by Imthiyaaz Hassim and Sam de Silva, the initiative was supported and incubated by the Common Edge Incubator. And later achieved a round of funding from Asset Ventura Investment that was facilitated by CDB.

The goal of SIXER VIDEO is to have every Sri Lankan company use the platform within their recruitment processes.