---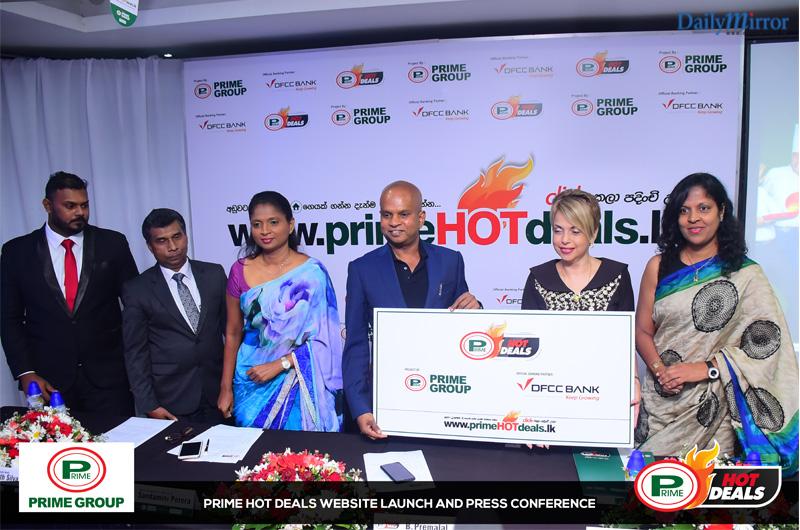 Are you planning on buying a land, building a house, or thinking about purchasing an apartment? Don't think too much. Prime Group is taking the worry - away from you. Launching on 06th August 2019 - Prime Group is introducing 'Prime Hot Deals' - Sri Lanka's first ever real estate e-commerce website that will revolutionize the real estate sector of the country. Imagine being able to view and walk through your preferred property via a 360° virtual view and booking it online without moving an inch from where you are.
Not only that, online clientele gets greater discounts when they browse, view and reserve the property of their choice online, as a result of the technology that Prime Group uses in this brand-new venture. Thus, Prime Group is adamant in passing on the benefit to its loyal customers who are helping the company to change the landscape of the industry entirely.
www.primehotdeals.lk is the Group's newest website where properties from Point Pedro in the Northernmost point of Sri Lanka to Dondra Head in the Southernmost part of the country are listed. The Prime Group established two decades ago with a vision of being "Committed to creating a better place on earth" has taken massive strides from its 04 employee humble beginnings to what the company stands for now, displaying exponential growth as a result of their dedication to market focus, financial discipline, innovative approaches in business and the effective use of technology.
Proptech or Property Technology is - harnessing information technology by companies to help other companies or individuals to research, analyze, view/walk through, buy and sell, or manage real estate. Furthermore, the ability to walk-through the desired property through virtual reality - is taking the real estate experience to the next level. Despite Proptech being used in the real estate industry throughout the world, Prime Group is happy to be the first and only company in Sri Lanka to make global technology, local. They have taken this giant step towards the digital realm with the intention of making people's real estate experience a happy and hassle-free one.
DFCC Bank, being the official banking partner of Prime Hot Deals, is ready to grant special rates on loans for the group's online clientele. Additionally, the client gets to choose their own installment according to their pay-back capacity with the use of the loan calculator embedded within the site.
With Prime Group's more than 6000 properties and completed projects spread throughout the island, there is sure to be a property to match everyone's desires. Be it a house within a gated community, a land in a rural village, an apartment in the city or a house that catches your fancy – it's all a matter of clicking online and reserving your dream. . All hot deals are on the hot seat for a limited period only. Each property carries a countdown timer with its effective period ticking away, thus the action must be quick.
Stay tuned and watch this space www.primehotdeals.lk for your dream to become reality with the ease of a click and in partnership with the country's most trusted real estate solution provider who has it's presence islandwide with over 250,000 strong client base which is testimony to the sound credentials of the group.