---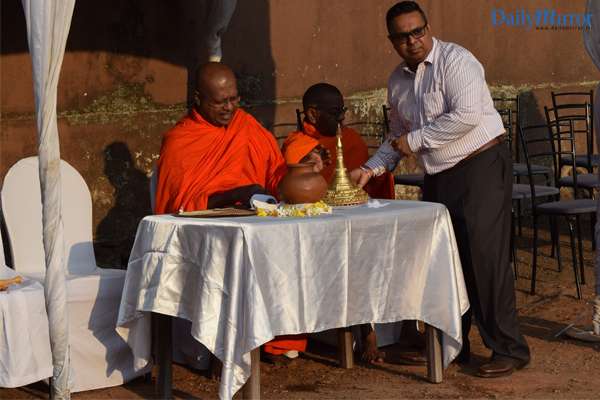 Ekroma has awarded their Piling contract to D P Jayasinghe (Pvt.) Ltd for their Grade A office Space project, Ekroma Fortune. Located in Colombo 02, the piling commenced on an auspicious note a few weeks ago. In keeping with Ekroma's credentials as a reliable and trusted real estate partner, the high quality of the construction is guaranteed, and as such the Baur BG 30, which is one of the largest piling machines in Sri Lanka, is being used in the piling. Ekroma Fortune is a new Grade A commercial space with high end specifications, located in the plush central business district at W A D Ramanayake Mawatha, approximately 40m down from Sir James Peires Mawatha. Ekroma Fortune was launched in the previous month at a high profile corporate event held at the Cinnamon Grand on the 16th of March.
Commenting on the project, Ekroma's Managing Director, Mr. Onesh Subasinghe noted, "Ekroma Fortune is entering the market at the most appropriate time, when a great shortage of Grade A commercial spaces in the Central Business District is most evident. Based on research conducted by JLL Sri Lanka, there is a shortage of 3.5 million sq.ft. in Grade A spaces and Ekroma Fortune looks to fill a small fraction of that need. By branding our company and projects, under the Ekroma brand name umbrella, we expect to derive significant brand recognition, which is long overdue. Ekroma Fortune would be a very unique investment opportunity, allowing investors to reap the benefits in terms of asset appreciation and monthly recurring income, playing in line with market dynamics for Grade A office space at present. There is a high demand for Grade A office space in Sri Lanka and the relative shortage in supply at present means premium rates can be charged on a per square-foot basis ensuring exceptionally high potential as the rental yield."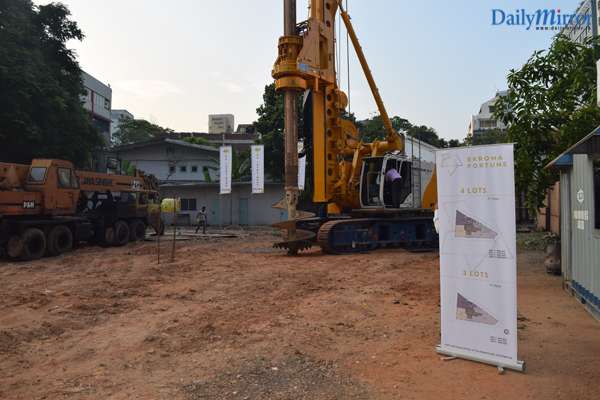 The uniqueness of this project is that Ekroma Fortune pioneers the concept of selling 'Lots' starting at 1350 sq.ft., while allowing flexibility for full floor purchases at 8000sq.ft., which is not the norm in the industry. Ekroma Fortune is also ideal for Multinational Companies who wish to set-up their main corporate office within the Central Business District. Ekroma Fortune will spiral upwards 15-storeys high with a built up area of 153,000 sq.ft. which is customizable for early buyers.
The strategically selected central location ensures numerous bus routes, railway stations and the upcoming LRT System are within walking distance. The fact that many schools, hospitals, banks, hotels, embassies, supermarkets and places of worship are also within very close proximity further enhances its value. The countless places of entertainment and recreation that surrounds Ekroma Fortune bring together the perfect environment for work and play. Colombo 2 has established itself as the emerging commercial and entertainment hub, with numerous ongoing mega developments just meters away, and the upcoming Port City a mere 8 minutes away. The Office Space itself will feature all the possible amenities for a seamless experience for its occupants comprising of a self catering canteen, Ocean, City, Lake and Park Views with partial glass facade, high speed elevators, dedicated washrooms for even the smallest 'Lot', and almost 4 floors of parking.
The architects for Ekroma Fortune are the Thailand-Based Design Team 3, the Australia-based Structural Consultants – CSEC and EME Solutions, as Mechanical, Electrical and Plumbing consultants and Mr Selvaskandan as Project Management Consultant. Ekroma Fortune is scheduled for completion in November 2019.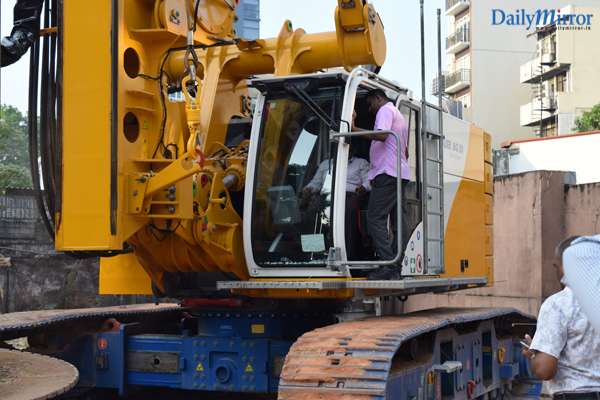 Engaged in commercial property leasing, condominium development and strategic investments, Ekroma is a BOI-approved real estate and development company that is led by a dynamic team committed to maximize the value of their clients' interests by giving them the opportunity to become a part of the emerging Central Business District, through investment in Ekroma Fortune.
Interested parties may call 076 679 3354 for further details.