---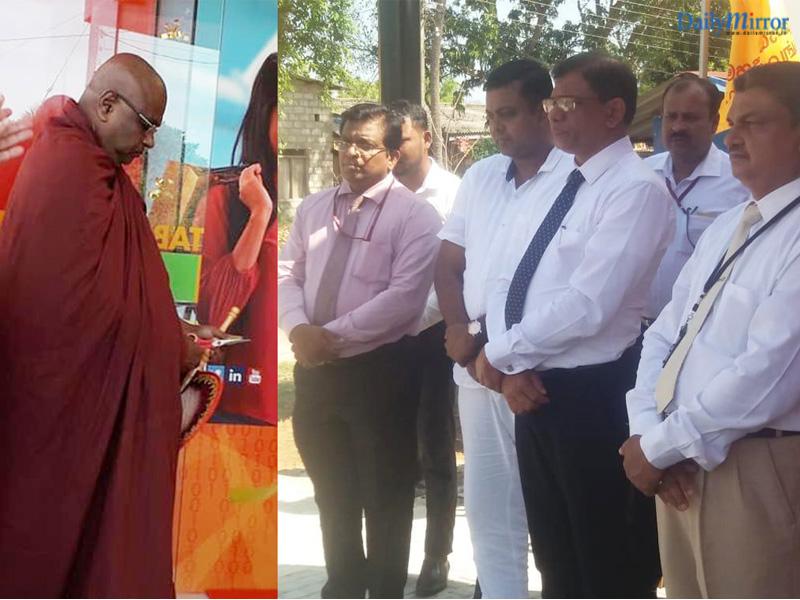 A People's Bank Automated Teller Machine (ATM) was installed and opened at Seruvavila Mangala Raja Maha Viharaya premises recently. This machine enables customers to withdraw cash 24 hours a day, all seven days of the week and 365 days a year.
The chief incumbent of the Seruvavila Raja Maha Viharaya Mangala Sri Dharama Keerthi Chief Sanganayake East Thamankadua Pravachana Keerthi Lecturer Ven. Munahene Mettarama Thero, Assistant General Manager (Branch Management and Automated Teller Machine operations) of People's Bank, Mr Krishantha Gunaratne, Regional Manager of Trincomalee District, Mr E P A Sisira Kumara, Assistant Regional Manager Ms I S Kirindegedara, Assistant Regional Manager MR Arudeselvan and Branch Manager Seruvavila Mr M Premakumar were at the opening ceremony.
Furthermore, another Automated Teller Machine (ATM) of People's Bank was declared open at the Verugal District Secretariat premises by the District Secretary Mr K Kunanadan.