---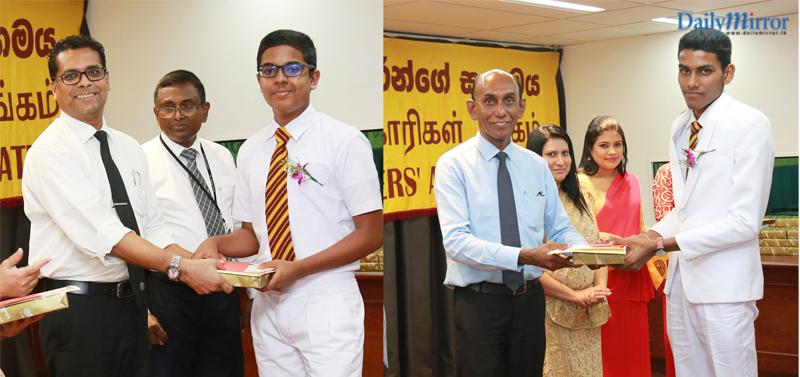 Chairman and CEO/GM of People's Bank awards the children of People's Bank Officers Association, who have excelled in the recently-concluded at Grade 5, G.C.E (O/L) and G.C.E (A/L).
People's Bank Officers' Association recently held its 'Abhinandana Pranama 2019' - Scholarships Awards Ceremony at the People's Bank Staff Training College. Organized for the 19th consecutive year, the award ceremony recognizes and appreciates outstanding educational achievements of the children of People's Bank officers' Association's members.
During the gala ceremony, scholarships and certificates were awarded to such children, who have excelled at Grade 5, G.C.E (O/L) and G.C.E (A/L) examinations. Conducted island-wide, a large number of students sit for these examinations and achieving top placements in such a fierce competition is an extraordinary feat. These scholarships provide an impetus for the children to excel continuously and gain greater recognition which would ultimately enhance their career prospects. The special guest on the occasion was Prof. Nilwala Kottegoda – Department of Chemistry, The University of Sri Jayawardenapura, while the Chief Guest was People's Bank Chairman - Mr. Nissanka Nanayakkara, PC, and Chief Executive Officer/General Manager of People's Bank, Mr. Rasitha Gunawardena graced the occasion as an Honorable Guest.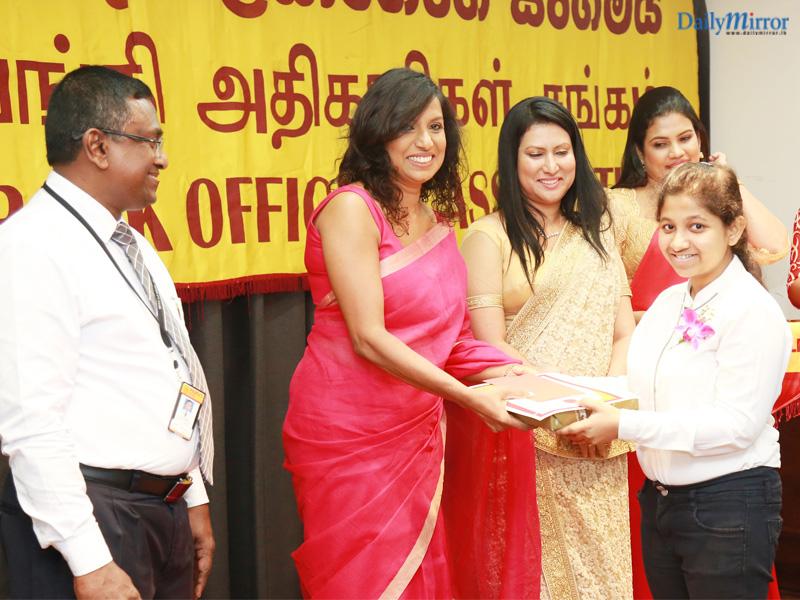 Prof. Nilwala Kottegoda pictured awarding a deserving student.
The objective of the awards is to recognize the hard work put in by students to achieve top scores and to encourage them to aspire to even greater heights. The program is yet another example of People's Bank's continuous mission to generate leaders of tomorrow, by motivating the younger generations through recognizing their achievements.
People's Bank has a strong track record in providing every child with a bright future by encouraging excellence and cultivating the savings habit. The bank takes this mandate seriously and has introduced popular children's accounts which offer several benefits.
Pioneering an innovative approach to empowering students further, People's Bank has set up School Banking Units with Cash Deposit Machines at prominent schools in the island to extend Banking facilities to students for enhanced convenience and safety, while inculcating the savings habit. This helps enhance financial literacy along with the convenience of conducting a host of banking transactions at the People's Bank Unit located in their schools. People's Bank School Banking Unit offers students a variety of services such as the facility to deposit coins and cash and make balance enquiries; all through a handy NFC card with Student Name and Admission No. Cards are designed with respective school colors and can also be used as a School ID. Students only need the NFC Card and fingerprint for making deposits.