---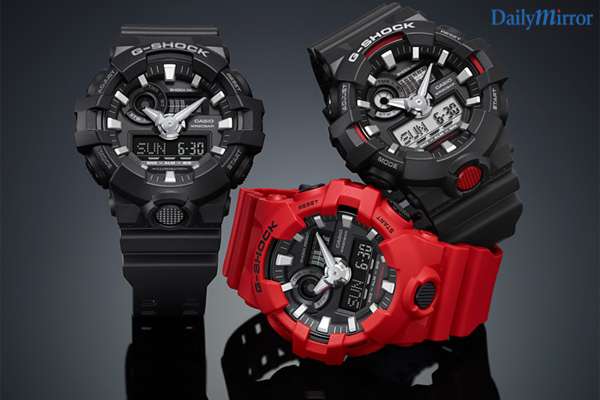 Sri Lanka's premier fashion department store Odel recently announced the addition of Casio watches to its extensive collection of original branded watches. Odel is now an authorized retailer for Casio, and will provide a host of after-sales services via its partnership with Blink International, the authorised service partner for Casio watches in Sri Lanka.
Odel has long been known as a retailer that offers shoppers the luxury of choice. Over 250 Casio watches will be available at the store's flagship store at Alexandra Place, forming a part of a watch collection that totals an impressive 650+ -the largest collection of watches at a retail fashion chain. These watches are duty-free, which makes them more affordable and on par with prices in markets such as Dubai or Singapore.
Casio watches are masterfully crafted works of superior design and quality. Take, for example, the G-Shock GA 700, a highly resilient analog-digital watch with a bold new case silhouette featuring 3D dial and hands for a multi-dimensional, carved out of metal look. The new model launched in August 2017 improves reading and projects added toughness with a front button super illuminator LED light crafted in black and red. It is shock resistant and 200M water resilient-the perfect accompaniment on an island adventure or for active day to day wear.
The Edifice EQB 500 is another watch that combines supreme wearability with the best of modern technology. Its Bluetooth Smart connectivity enables it to be the world's first watch with smartphone link to the time in 300 cities and equipped with controls that enhance operability. The design is polished, with a keen-edged dial design in a tough, rugged metal case.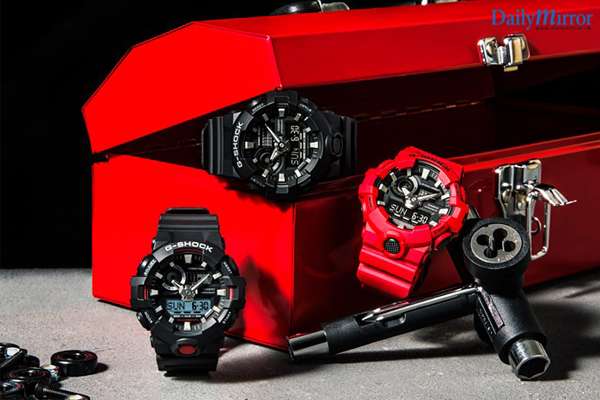 Odel will also stock other Casio watches from collections including G-shock, Baby-G, Protrek, Edifice, Enticer and Youth. In particular, it will stock the G-Shock Premium MTG and GPW series with features such as automatic time setting and GPS services. Odel's status as an authorized Casio retailer will allow it to provide a comprehensive range of after-sales services by working directly with the authorized Casio Service Center in Sri Lanka which has direct monitoring by Casio Japan. Blink International is fully equipped with the latest technology to handle any Casio watch repair within 72 hours or less, inclusive of the high-end MTG series.
Blink International Director Muhammed Mansoor noted, "The partnership with Odel is a great way to expand our reach, and better way to cater to the middle-income segment of the local watch market. Odel provides a great retail space and shopping experience, which makes it an excellent place to make an informed decision when buying a watch. We look forward to catering to watch enthusiasts in Sri Lanka with this partnership."