---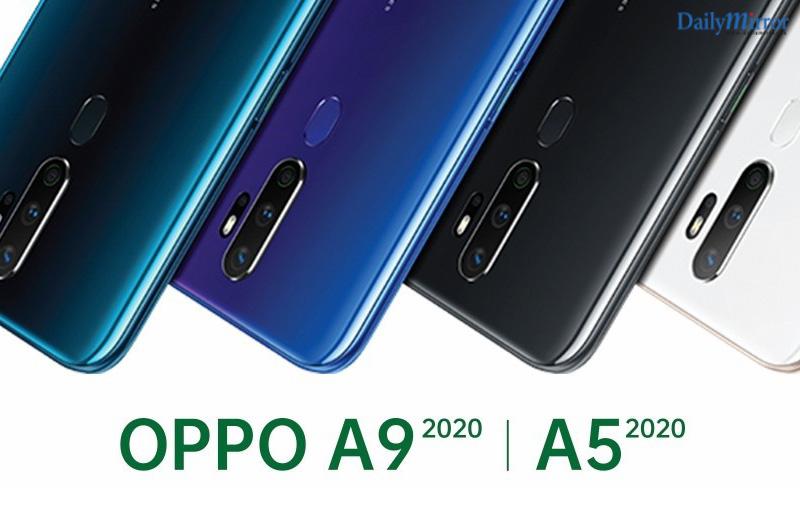 OPPO is excited to announce that it will soon launch the A Series 2020, including A9 2020 and A5 2020, the new iteration of the brand's successful line for the Sri Lankan Market in Colombo on 17th September. OPPO's latest offering for the mid-level smartphone features stunning photography, beautiful design, and a long-lasting battery. Overall, the OPPO A series 2020 will provide a unique value to a wide range of users, but especially Generation Z youth
The A Series Story So Far
OPPO has been active in overseas markets for the past ten years, and the OPPO A Series has been well beloved by our global users. Since the launch of the very first OPPO A Series model, the A100 in the Thailand market during 2009, the series has enjoyed impressive word-of-mouth popularity thanks to its advantages in design, photography and battery technology.
Over the past 10 years, many young people have chosen the OPPO A Series as their first smartphone. Not only did they learn how to use a smartphone, through technology such as the camera and apps, the A Series unleashed new ways to integrate into society and explore the infinite possibilities of life. Meanwhile, OPPO has continuously evolved with the latest mobile trends, where smartphones have become more like personal assistants, as well as the recent boom in short video apps among young people.
A Series 2020 is Perfectly Tuned to Needs of Generation Z
The young - especially are those looking to find their way in life, but often feel like they have to compromise. Now, the OPPO A Series 2020 offers more possibilities than ever before, with its newly improved 48MP Ultra Wide Quad Camera, Dual Stereo Speakers and a 5,000mAh Ultra Battery, freeing users from the need to compromise when they play.
The 48MP Ultra-Wide-Angle Quad Camera setup satisfies users' needs for all shooting angles and all scenarios. It also supports Ultra Night Mode 2.0, Ultra-Wide photography and a whole range of artistic portrait styles. Meanwhile the front 16MP camera uses AI Beautification technology for tailor-made selfies, allowing users to customize their look according to the latest trends.
Shooting video is also better than never before with 4K video technology which offers better overall effects, creating clearer videos, with more vivid colors and less latency, combined with Video Stability technology that promises more stable, professional videos.
A large capacity 5000mAh battery brings enjoyment to users for longer, as it is capable of supporting 19 hours' continuous mobile use. The OPPO A Series also boasts Dual Stereo Speakers that offer higher volumes and improved sound quality, and Dolby Atmos® sound effects for the very best sound, video and gaming experience anytime, anywhere.
Named the A Series 2020 to celebrate the beginning of the new decade and to welcome a new generation of mobile users, the new name also represents the latest technologies. The OPPO A Series 2020 will be revealed to the Sri Lankan market with its official launch on 17th September.