---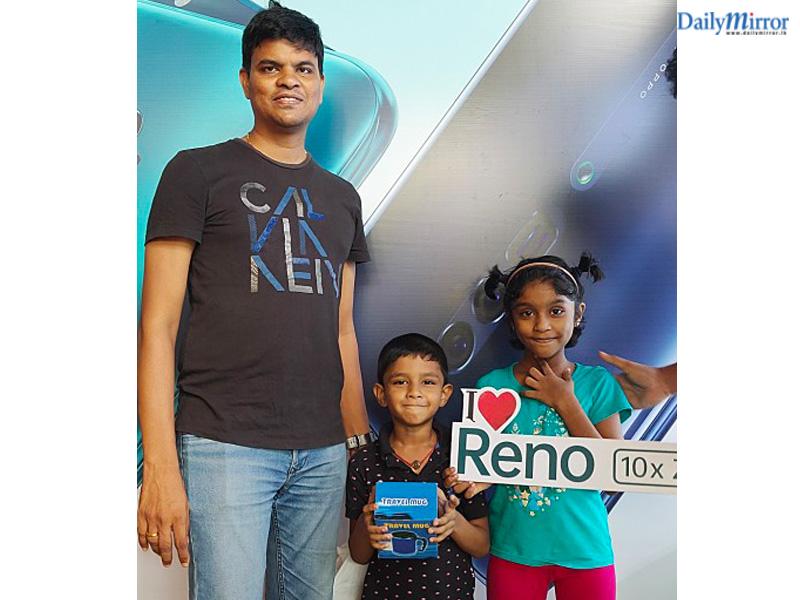 OPPO kick-started the First Sale of the much talked-about OPPO RENO 10X zoom across Sri Lanka on Saturday 29th June. OPPO RENO 10X Zoom is the very first of a brand-spanking new line of flagship phones which replaced the much celebrated OPPO R-series. OPPO RENO 10X is also the very first OPPO camera phone sporting a pivot-rising selfie camera. Another highlight is of course its 10x lossless hybrid optical zoom, a fact that is within the name of the smartphone.
"Sri Lankans islands have continuously embraced every Camera phone that we have launched so far and this is true to our latest launch of OPPO RENO 10X Zoom as well. Enthusiasm shown for OPPO RENO here in Sri Lanka is tremendous and I am confident that OPPO RENO 10X will take Sri Lanka by storm" Said Mr. Bob Li, CEO, OPPO Sri Lanka. He added, "We have kick-started our First Sale today for RENO 10X and hope that it reaches consumers across the country."
The First Sale was inaugurated in Majestic City in Colombo amidst day-long activities which comprised of games and competitions such as a game of indoor basketball, spinning-wheel and darting games where lucky contestants won loads of gifts. All customers who purchased a OPPO RENO 10X Zoom and any other OPPO devices at-location were given the chance get their hands of any goodie or gift they desire.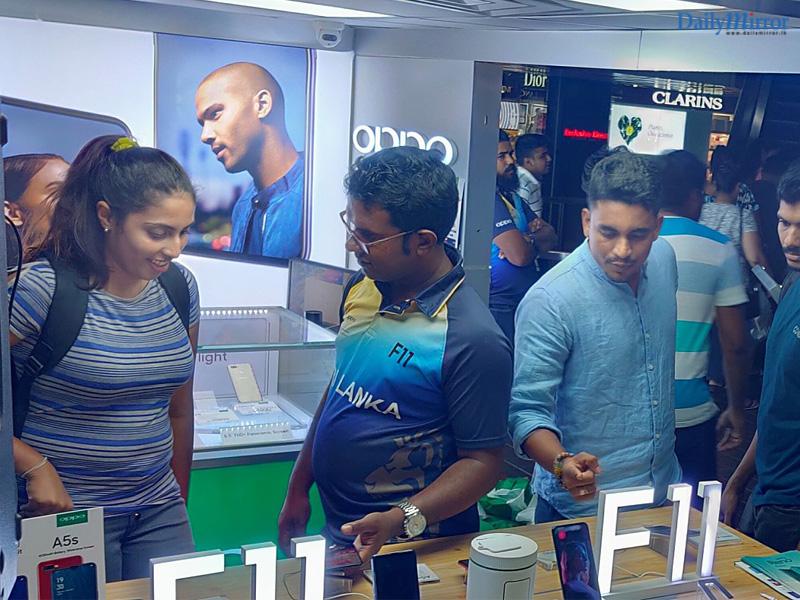 The OPPO RENO 10X Zoom comes with a 6.6-inch panoramic AMOLED display. The smartphone is powered by an octa-core Snapdragon 855 SoC, paired with 8GB RAM and 256GB internal memory. In terms of optics, the OPPO RENO 10X Zoom has a triple rear camera setup that includes a 48-megapixel Sony IMX586 (0.5-inch) sensor along with an f/1.7 lens and laser autofocus. The camera setup also comprises a 13-megapixel secondary sensor with a periscope telephoto lens on top and an 8-megapixel tertiary sensor with a super wide-angle lens. One of the most sought-after features is that the phone is power-packed with a 4,065mAh battery and shipped with the popular VOOC 3.0 support.