---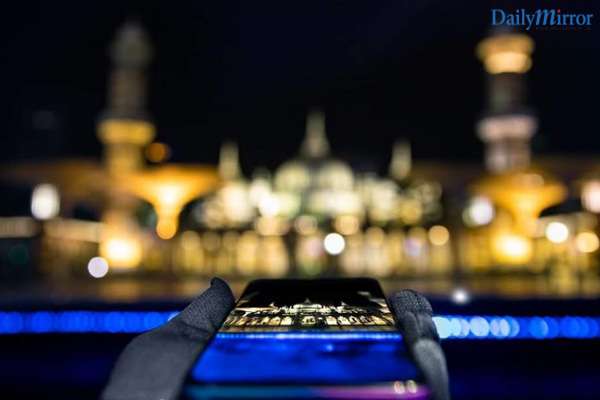 Smartphone series that brought a revolution - the internationally acclaimed OPPO R-Series is to enter Sri Lanka soon. OPPO R-series is perhaps one of the most influential smartphone lines in history. They kicked it off with R1 in 2014 and later spawned 10 more R-series phones in the booming smartphone market with each achieving a feat with its unbeatable features.
Being known for the industry-leading design and excellent camera experience, the R-series has made a mark for itself in this crowded smartphone market. Ever since OPPO launched the R1 in 2014, the company has strived hard to look different.
Design
The R-series phones have been amongst the first ones to bring the metallic colors and glass gradients. When the market was drowning with loads of similar looking smartphones in silver, gold and rose gold, OPPO launched the R9 in beautiful Metallic Red back in 2016. They followed it up with the special FC Barcelona edition in Red and Blue mix. The R11 pioneered the crescent curved design that was both aesthetically pleasing and practical. The R15 introduced the beautiful Ruby Red and Cosmic Purple gradient colors.
Camera
The R-series isn't just about the design. It has managed to bring the best of photography to mid-range smartphones. It was when OPPO launched the R-series which gave fabulous pitch-perfect pictures even in low-light that made many ditch the regular point-and-shoot cameras. The R1 came with an f/2.0 aperture lens which was a big deal back in 2013. The OPPO R11 was one of the first phones to come with dual 20MP cameras.
Felicitations
Whilst the R-series stand for REAL, REVOLUTION and REFORM and the process of regeneration OPPO has been felicitated with all big tech awards since the inception of R-series since 2015 from the 'Most Respected Enterprise' in 2015 to 2018's Best User Experience Award of Telecommunication.
OPPO has not been shy in trying new innovations when it comes to its R-series of smartphones. The R-series is a showcase of the company's willingness to innovate and evolve. In many ways, it stands for OPPO itself.
Each subsequent smartphones in the R-series takes inspiration from its predecessor and then takes it to a higher level. So with its next R-series smartphone, the OPPO R17 Pro, Sri Lankan buyers can expect more of the same. This means a better design, improved performance and even better camera performance.