---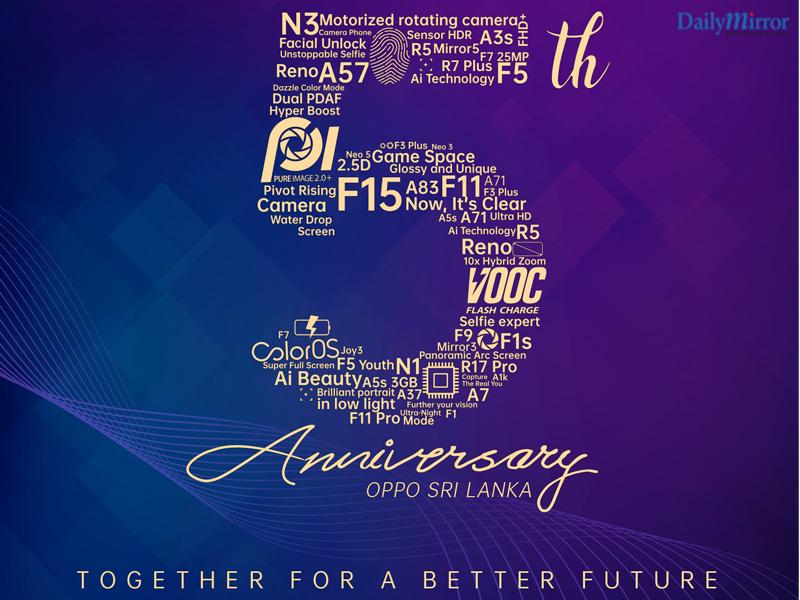 Renowned mobile phone & accessories brand, OPPO, recently completed five years of operations in Sri Lanka. Having made its foray into the local market in 2015 primarily targeting the Social Media savvy millennial, OPPO has managed to elevate itself to be one of Sri Lanka's most sought after brands appealing to all demographics with its elaborate portfolio of affordable yet sophisticated devices.

Commenting on the success of the brand, Bob Li CEO, Xinda Lanka (Pvt) Ltd (OPPO Sri Lanka) said: "We are humbled by the success OPPO has achieved in the Sri Lankan market over the last five years. We thank our Customers, distributors, partners, stakeholders and especially our loyal clientele for placing their trust on us."
A highlight of OPPO's tenure in Sri Lanka includes emerging the winner of title "Sri Lanka's Most Popular Smartphone Brand of the Year" in a poll conducted in 2018 by prominent local tech & mobile community Android Wedakarayo.

OPPO broad-based its product offering over the last 5 years by introducing the F Series, Reno Series and mid-tier, entry-level phones through their A Series. OPPO is a well-loved brand endorsed heavily by Hollywood, Bollywood as well as local celebrities & influencers.

OPPO is a Global Partner of the International Cricket Council (ICC) and was a sponsor of the Cricket World Cup in 2016 & 2019. In 2019, OPPO Sri Lanka flew 20 best-performing branch managers & partners on an all-expenses paid tour to witness the Grand Finals live as a token of gratitude for their hard work.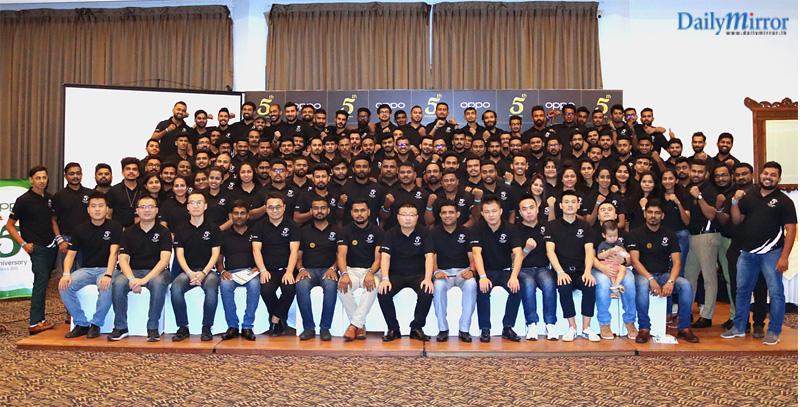 The brand holds the distinct honor of having been the first ever Asian partner of the coveted Wimbledon in 2018 & in 2019 OPPO became a Premium Partner and the Official Smartphone of the world-renowned Roland-Garros& of the Rolex Paris Masters for a three year period. The same year, OPPO became the title partner of the "Roland-Garros Junior Wild Card Series."

Locally, OPPO pledged LKR 1.2 Mn to the Covid19 Healthcare and Social Security Fund to assist Government's efforts to mitigate the crisis which the brand perceives as an act of giving back to a country, community that they hold dear. OPPO also took necessary measures to ensure safety of partners, employees as well as customers; in that regard, using their social media channels, OPPO shared periodic reminders regarding preventative measures to manage and mitigate the pandemic.

Coinciding with the 5th year anniversary three exciting give away promos have been planned in which users who upgrade selected OPPO models could grab an exclusive OPPO 5th Anniversary edition T-shirt whilst every purchase of A31, A52, F15, Reno2 f, A5 2020 & A9 2020 will receive a free anniversary edition T-shirt as well.Any customer who purchase a OPPO Phone and take a Selfie with phone box & upload on Facebook (Public) tagging @opposrilanka will stand a chance to win OPPO Enco Free, OPPO Enco W31, W11 and a backpack.