---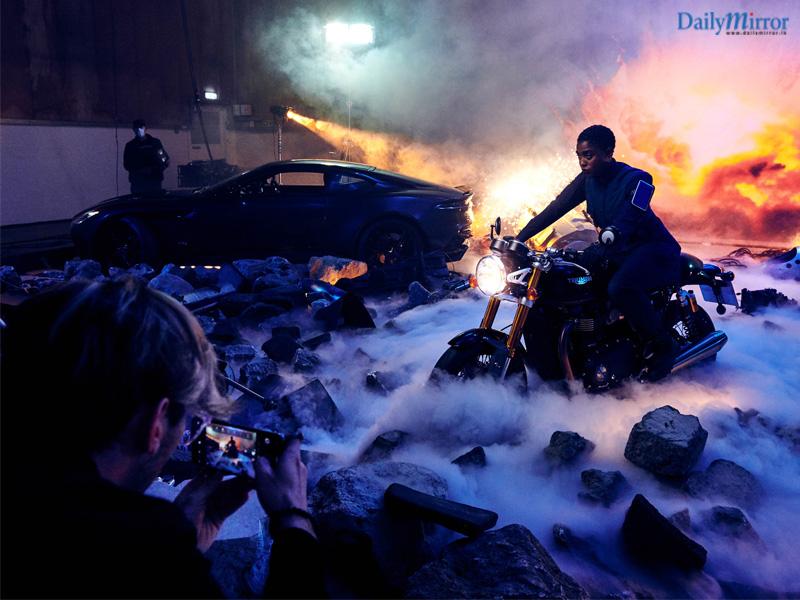 -

Famed 'phone-ographer' captures new 00 agent Lashana Lynch in a truly epic shoot
-

The No Time To Die partnership is part of HMD Global, the home of Nokia phones, largest ever global marketing campaign
-

Images show the cinematic capabilities of the Nokia 8.3 5G and positions it as 'The Only Gadget You'll Ever Need'
-

Nokia is the official phone partner of the 25th Bond film, No Time To Die, which is out in cinemas in November
British actress, Lashana Lynch, star of the 25th Bond movie No Time To Die, has been captured by social media 'phone-ographer' Ben Maclean as part of HMD Global, the home of Nokia phones, largest ever global marketing campaign. Ben has over half a million followers on social media and is known for his creative photography and tricks.
The shoot, which took place at the iconic Pinewood Studios, sees Lashana as new 00 agent Nomi in a Bond-inspired scene, featuring a series of epic effects including smoke and a 30 foot rig suspending Ben in the air to capture the ultimate shot. Her Nokia 8.3 5G is positioned by her side as 'The Only Gadget You Ever Need'.
The images follow the news, in March, that HMD Global is the official phone partner for the 25th James Bond film, No Time To Die. The film features a range of devices including the Nokia 8.3 5G, a truly global, future-proof 5G1 smartphone that comes with comes with a powerful PureView quad camera with ZEISS optics and the iconic Nokia 3310 fans know and love.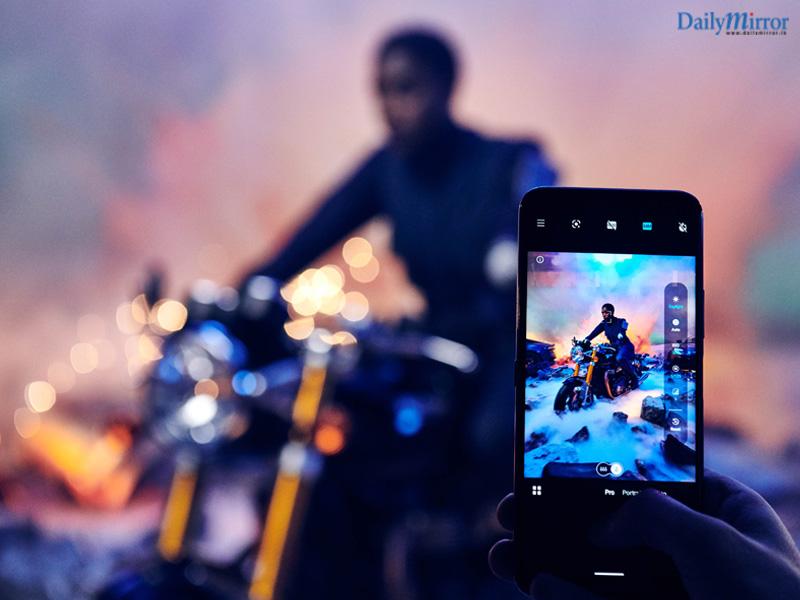 The partnership allows HMD Global to demonstrate its status as a global provider of AndroidTM smartphones, showcasing its commitment to security, speed and innovation, meeting the demands of the world's toughest customers.
Lashana Lynch, who plays 00 agent Nomi in No Time To Die, said: ""The world we live in now means we all have the ultimate gadget in our pockets. It's amazing what smartphones can do nowadays. I'm excited to be unveiling this new smartphone to celebrate the release of No Time To Die in November, and the Nokia 8.3 5G is proof that Bond gadgets are always ahead of the game."
Florian Seiche, CEO of HMD Global which produces Nokia phones, said: "Few cultural properties place technology at the heart of their appeal quite like No Time To Die. The film's commitment to innovation, paired with the amazing technology built into each Nokia smartphone, making our devices the only gadget that anyone – even a 00 agent – will ever need, makes this partnership a real force to be reckoned with.
"Trust, security and iconic quality design are the foundations every Nokia phone is built upon and our values reflect those of No Time to Die and the trailblazing new 00 agent, Nomi. We take great pride in making the latest technology accessible to everyone and look forward to doing this via our latest partnership".