---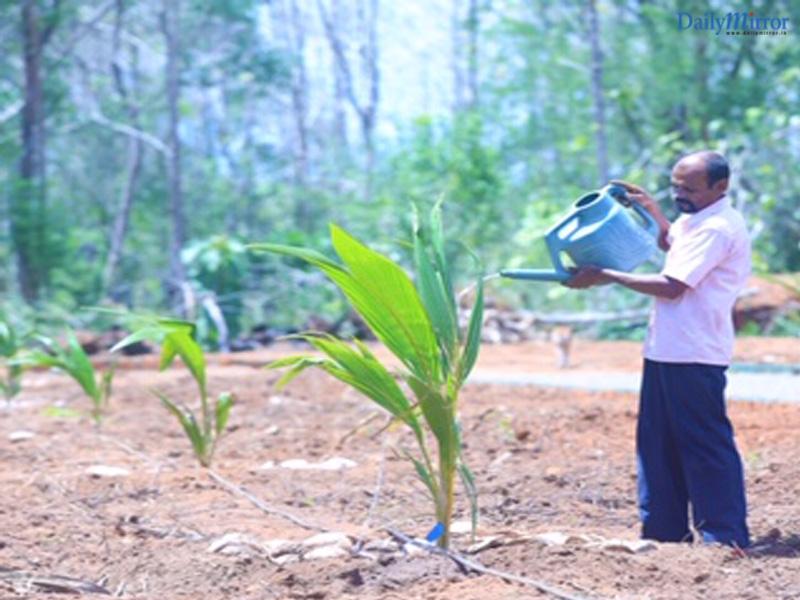 Farmer Shantha Wijeratne – Farmer Shantha Wijeratne from Horowpathana previously struggled without a steady supply of water for his farm.
Nestlé's Maggi Coconut Milk Powder has been providing Sri Lankan families delicious, high quality coconut milk powder made from the best quality local coconuts since 1986. On World Coconut Day, the brand celebrated 33 years of working together with Sri Lankan coconut farmers by providing a micro irrigation system for two model farms in the Nestlé Coconut Plan, established to train farmers and help them learn best practices. Proper irrigation is an essential part of successful coconut cultivation, as it helps the farmer save water, time and labour in addition to enhancing plant growth and yield.
Shantha Wijeratne, a farmer in Kalpe, Horowpathana, said that the irrigation system for his farm would benefit hundreds of farmers in the area: "I was struggling without a steady supply of water for my farm. Through a lot of effort and labour we are able to water our plants most months but this becomes a major challenge for us during times of drought. I am immensely grateful to Nestlé for making me a tube well and providing me with a micro irrigation system. As my farm is used as a model farm in the Nestlé Coconut Plan, this will not only benefit me but the hundreds of farmers who come here every year for training and development."
As Sri Lanka's number one coconut milk powder brand, and one of the world's largest exporters of coconut milk powder, Nestlé's Maggi Coconut Milk Powder has a far-reaching positive impact on the local coconut-growing community. It purchases close to 90 million coconuts a year from 6,600 Sri Lankan farming families, offering them a sustainable source of income. In 2018, its total pay-out to local suppliers for coconut was Rs. 4.6 billion. In addition, Nestlé also supports an additional 3,000 Sri Lankan coconut farmers and outgrowers through the Nestlé Coconut Plan.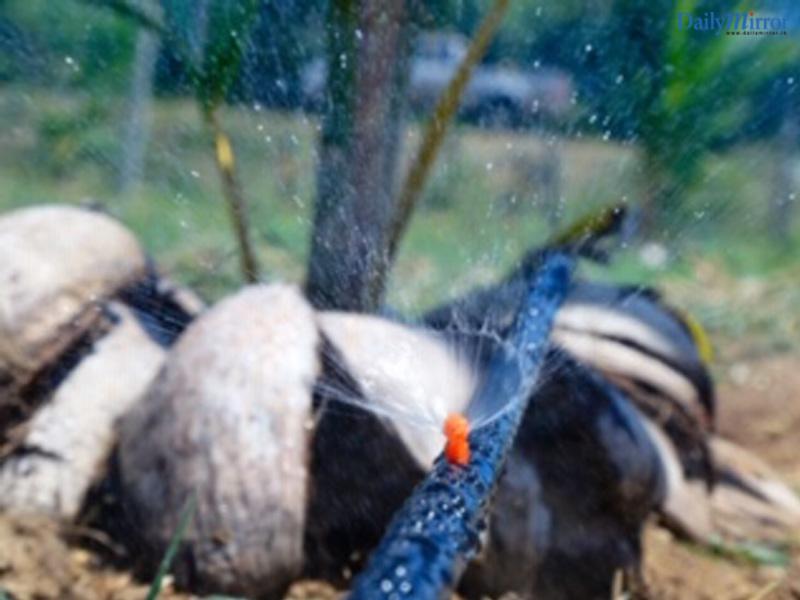 Micro irrigation – Nestlé's new micro irrigation system for coconut farmers
The Nestlé Coconut Plan is a coconut development programme that was launched by Nestlé and the Sri Lanka Coconut Cultivation Board in 2016. It aims to help enhance coconut cultivation. It offers farmers and outgrowers technical assistance for coconut growing, resources such as fertilizer, training and development programmes, and has donated 19,000 hybrid coconut plantlets that are expected to be more resistant to crop disease and mature faster than the usual 4-5 year period. The programme also has model farms to help train farmers and outgrowers, and assure good quality and supply.
J.M.H. Jayasiri, a farmer in the Makandura area who has been indirectly supplying Nestlé for many years said, "We know that Maggi Coconut Milk Powder is not just a trusted quality product in Sri Lanka but in demand across the world. We appreciate Nestlé's contribution to local farmers and the coconut industry, and are proud to say that Maggi Coconut Milk Powder is made from the best quality coconuts from our very own farms."
Makshoodh Meerasaibu, Nestlé Senior Vice President – Marketing said "Maggi Coconut Milk Powder has been a household favourite for generations, trusted and loved by consumers for its convenience, value offered in time saving, high quality and great taste. Thanks to our world-leading R&D and state-of-the-art Niro technology used only by Nestlé, we are able to ensure that our product tastes just as good as the fresh coconut itself. What many don't know however is that a large part of our success lies in the fact that we use only Sri Lankan coconut, which is renowned for its best quality and unique taste. We're proud to be the first in Sri Lanka to take a national staple like coconut and innovate a product that is loved all over the world. We want to thank our Sri Lankan farmers for partnering us in this journey for the last 33 years."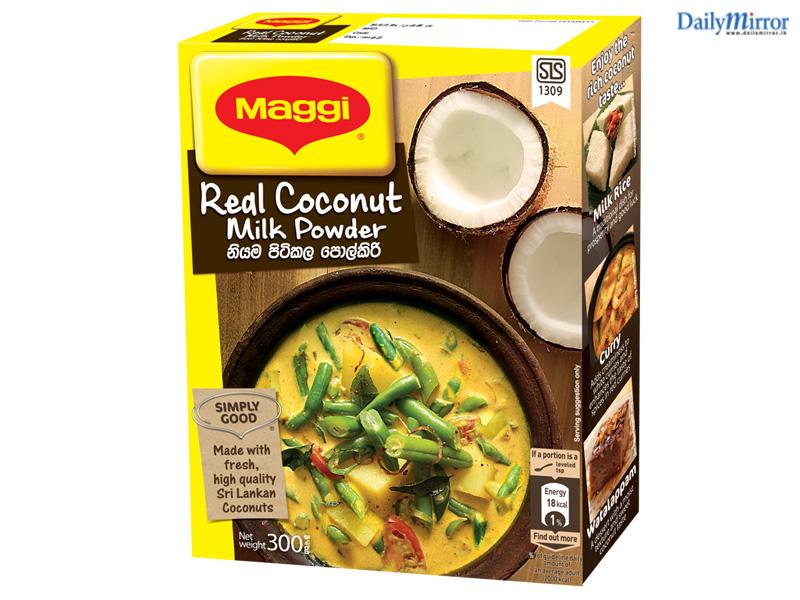 MAGGI CMP – Maggi Coconut Milk Powder 300g pack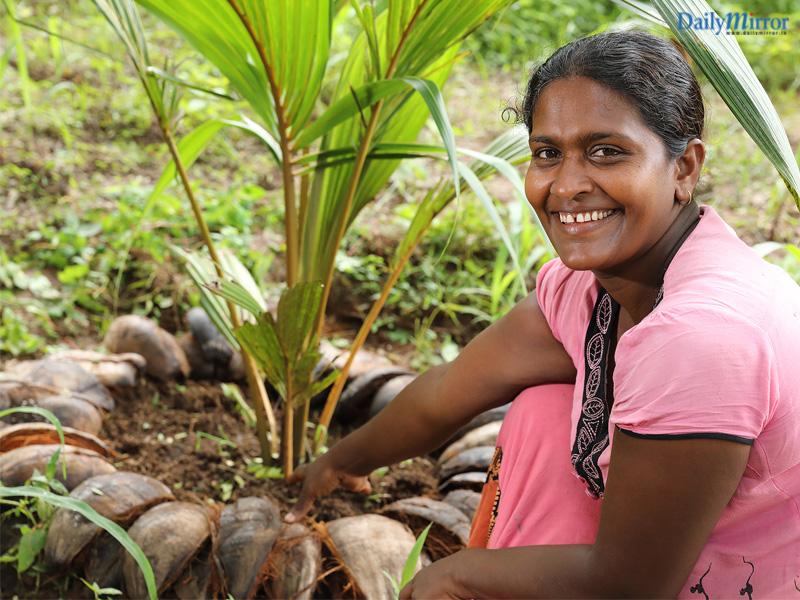 Coconut Plan farmer – A farmer from the Nestlé Coconut Plan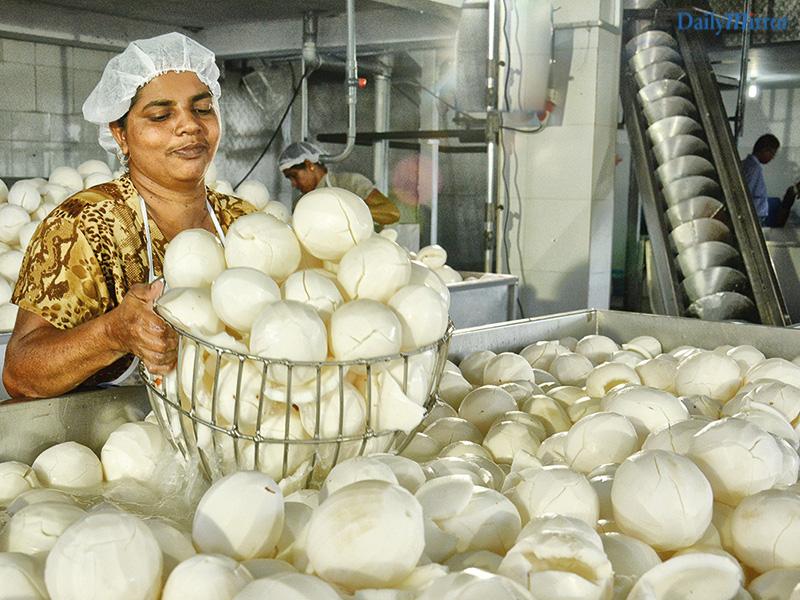 Coconut mill worker – A worker from a Nestlé Coconut Mill