---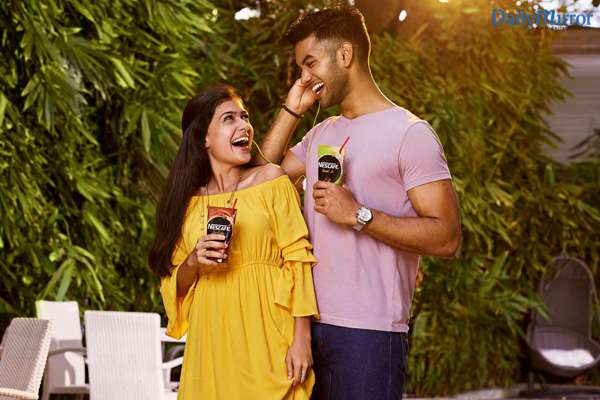 Combining Nescafé's signature coffee taste with a delicious hazelnut flavour, Nescafé has launched an all new Ready-To-Drink (RTD) variant, Nescafé Hazel-Ice, on International Coffee Day. Made from 100% pure coffee beans and high quality local fresh milk, Nescafé Hazel-Ice offers the perfect iced coffee with a rich and delectable hazelnut flavour.
Said Dhianushka Kurukulasuriya, Nescafé Senior Brand Manager: "For most of us, life is about making the most of every moment - converting mundane every-day situations to moments that matter, and to moments that bring those closest to us together. Nescafé has always been about making connections and savouring these moments, and Nescafé Hazel-Ice builds on this strong brand heritage to continue sparking real connections over great-tasting coffee and offering a fantastic coffee experience anywhere and everywhere, on-the-go."
Nescafé is the number one coffee brand in the world. It was a breakthrough innovation in 1938, born out of an idea to find a new use for unsold Brazilian coffee beans. In addition to all the scientists and agronomists who help deliver Nescafé's unmatched quality and great taste, Nescafé uses anthropologists, ethnographers and the best global and local market research organisations to truly understand how people love to enjoy their coffee.
Said Shivani Hegde, Managing Director: "We are excited to offer yet another winning product to our consumers. With millennials becoming key influencers, it is vital that we keep innovating and renovating products to meet their growing demands. Nescafé Hazel-Ice is the perfect innovation for today's millennials to indulge in every-day moments with a rich and unique coffee experience in every sip. It is a fine testament to how we live our purpose of enhancing quality of life and contributing to a healthier future."
Best consumed chilled, Nescafé Hazel-Ice is priced at Rs. 60 and is available at leading supermarkets across the country.