---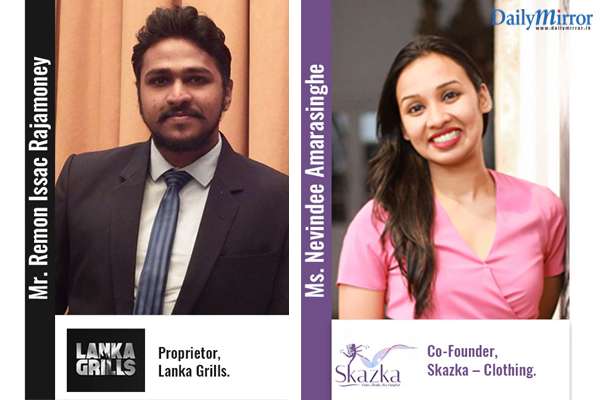 Creating more and better jobs is an emerging challenge for the Sri Lankan economy. Indeed, it is an issue that concerns a diverse group of stakeholders in the country. For several years now a debate has been raging as to why Sri Lanka does not have as many entrepreneurs as most of its regional counterparts.
Some attribute the reason many Sri Lankans do not opt for self-employment to cultural norms, family pressures and an anxiety of failure. Obviously, one aspect that differentiates entrepreneurship from employment is the amount of risk incurred. An employee has a relatively low amount of risk.
In most situations, the employee is only responsible for his/her work responsibilities during designated business hours and they are often entitled to certain benefits from the organization. This form of employment is ideal for an individual who wants a higher degree of stability and predictability for their careers. In other words, they appear quite satisfied to remain in the relative safety of what is referred to as the 'Comfort Zone.'
In developing countries such as ours it has been widely recognizedthat more entrepreneurship is essential not only to solve the problem of unemployment but also to achieve higher levels of economic development and growth.
Statistics from Sri Lanka's Ministry of Industry and Commerce suggests that 75% of all enterprises fall in the Small and Medium-sized Enterprises (SME) category, contributing to 52 percent of the country's GDP and 45 percent of employment.The statistics indicate that Sri Lanka needs a five-fold increase in entrepreneurs and SMEs to fuel economic growth.
Mr.DulithHerath, the Founder of Kapruka.com is a prime example of a successful local entrepreneur. Kapruka is by far the largest e-commerce company in Sri Lanka. Its revenue amounts to Rs. 1.2 billion annually and itlists 16,000 products online, while it executes around 700 – 900 orders a day.
Ms. Vindya Vithana, the Chief Editor of Public Relations and Marketing at Xtream Youth is another such example. Vindya has been named as one of the '50 Most Influential Global Digital Marketing Leaders' by the World Marketing Congress.While candidates from 60 countries are considered for this award, Vindya at 25 years became the youngest recipient of this award in 2016. She also runs her own firm called Apostrophe, a company focused on content marketing and Search Engine Optimization (SEO). Beside this, she is also known among the nation's start-up bloggers as one who shares her experiences and lessons about start-ups
Such successful entrepreneurs provide value to the customer by focusing on innovative products or exemplary customer serviceto stand out from their competitors.In the Sri Lankan context that is what most businesses today lack in satisfying their customers.
The need for entrepreneurial marketing in the country is strongly relevant with the changing economic environment. Entrepreneurial marketing campaigns attempt to highlight the company's greatest strengths, while emphasizing their value to the customer, through focusing on innovative products or exemplary customer service, to stand out from competitors.
Entrepreneurial marketing is less about a single marketing strategy and more about a marketing spirit that differentiates itself from traditional marketing practices. It utilizes a toolkit of new and unconventional practices to help emerging firms/individuals gain a position in crowded markets.The easiest way to identify an entrepreneurial marketing effort is to observe the company's marketing strategy. Emerging companies use entrepreneurial marketing to help establish themselves in start-up industries.
Entrepreneur and proprietor of Lanka Grills, Mr.Remon Issac Rajamoney said: "We are problem solvers and we need the perseverance to continue to become successful. You have to be happy and passionate about what you're doing. I do not count risks as risks but as challenges. Specially facing market risks among the competitors is a huge challenge. Marketing is a vital process for entrepreneurs because no venture can become established and grow without a customer market. It's all about differentiating the brand from competitors and occupying a special place in the consumer mind. We must create the design, the product, set the price and take the offer to the market with confidence. In my point of view an important part of gaining the market's acceptance is building brand awareness, so in that case having a sharp knowledge of marketing as an entrepreneur will help gain higher results in the industry that you are competing in."
Entrepreneur and Co-founder of Skazka Clothing, Ms.Nevindee Amarasinghe said: "There is a need to nurture entrepreneurs as opposed to ad hoc entrepreneurship. I think Sri Lanka compared with other locations has the most number of entrepreneurial people on earth. You will observe some Sri Lankan somewhere doing really good work and being highly successful. A big constraint faced by entrepreneurs is the lack of information available on markets and marketing skills. Many also lack the necessary know-how to market their products accordingly."