---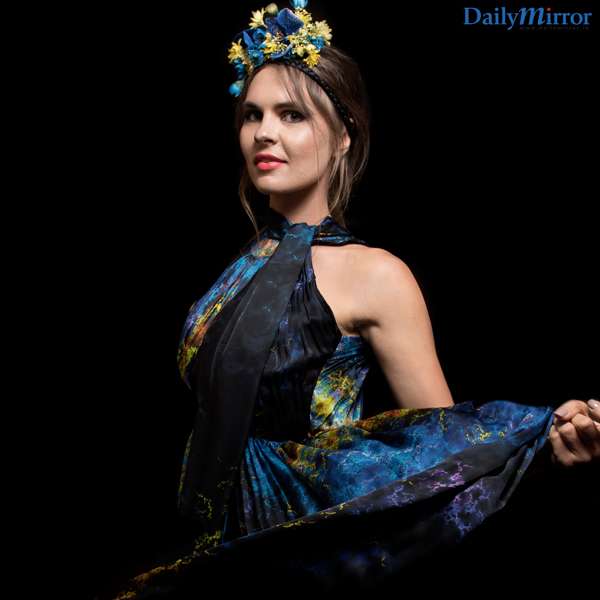 Luxury Resortwear is the new growth category and is showing increased activities in the global resortwear segment. In Sri Lanka where Summer and resortwear are the prime seasons, this new trend will be the focus of the Fashion Week showcasing Resortwear, Swimwear, and glamorous beachwear at the Shangri La Hotel, Colombo. This expanded scope will be showcased through emerging, established and international designers. The format of international fashion week will be presented in the first week of July.
The Luxury Resortwear segment is driven by occasions, which are based on events like destination weddings and frequent resort holidays, and design discerned tropical living. The Swim and Resort Edition of the Fashion Week in Colombo, which is spearheading a platform for resort wear in the region, further creates opportunities for designers in Sri Lanka and in the region through these renewed activities. This segment is also strategic to Sri Lanka as it positions Sri Lanka as a destination on a high profile lifestyle basis.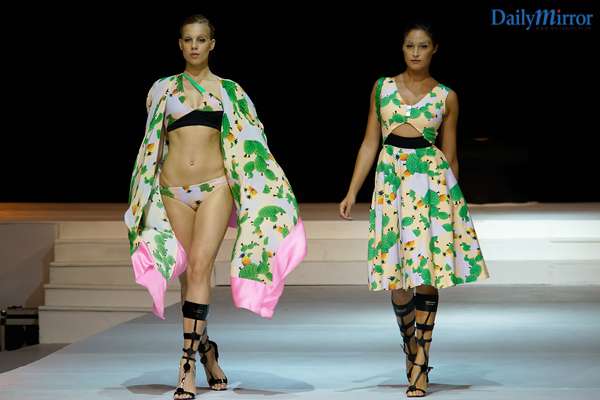 The vision that was started in 2003 by fashion visionary Ajai Vir Singh gave birth to Colombo Fashion Week and to fashion formats that have stayed true to the development nature that led to the revival of the fashion design industry in Sri Lanka, today continue to open new doors for Sri Lankan designers to expand their scope of business.
Luxury resort-wear is a new growth category, which includes Swimwear and Resort-wear. With every passing year, this week of fashion that focuses on Resortwear and SwimWear strives to set a higher standard for Sri Lanka and to position Sri Lanka as a destination for luxury resort-wear. This is why this year's objective of Swim Week is to holistically uplift Sri Lanka's fashion design industry to showcase Sri Lanka as an expert hub for swimwear and a platform for luxury resortwear, while creating a relevant tourism story with sustainability at the core of this development project.
"Since 2003, we are creating platforms of opportunities to make Sri Lankan fashion industry expand to newer heights. This journey of reviving the fashion design industry started 15 years ago and today we see it has fathered a movement that looks to take another strong step through Luxury resortwear, a high profile segment. " Says Ajai Vir Singh, Creator, Founder and President of Colombo Fashion Week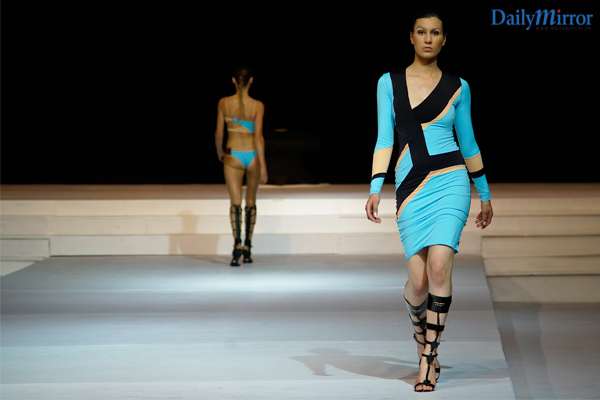 With many demanding and looking for unique experiences in Sri Lanka, multiple industries are adapting by changing their focus. This is evident in the rise of boutique hotels and resorts and the emerging trends in demand for resort wear, which signals prospects to change focus towards this opportunity on the rise. Already Sri Lanka is attracting tourists looking for such experiences, and positioning Sri Lanka as a destination for this form of experience is essential to the economy.
The runway shows planned for this season, will reflect this new focus and feature the latest collections in luxury resort-wear and swimwear fashion designed by five international designer swimwear brands Aviva, Heidi Klein Swim, We Are Handsome, Hot-As-Hell and Zalando. Along with twelve leading Sri Lankan designers and swimwear brands Pigeon Island, Conscience, Maus, Meraki, Sonali Dharmawardena, Charini Suriyage, Aqua Island, Sea Sand, Koca, La Pard, Rumpunch and Linea Aqua.
Each partner of the Fashion Week/Swim Week Colombo is a partner in the vision to create and develop a unique identity for Sri Lanka through the development of the fashion design industry; Title Partner Olu Tropical Water, Official Manufacturing Partner Linea Aqua, Official Host Hotel Shangri-La Hotel, Colombo. Nations Trust Bank American Express is the Fashion Card Partner, APEX Logistics is the Official Fashion Logistics Partner, BMW Prestige Automobile is the Official Automobile Partner, Official Lifestyle Beverage Partner Wine World Sri Lanka, Ramani Fernando Salons is the Official Hair and Make-Up Partner. MSL Sri Lanka is the Official PR Partner and Emerging Media is the Outdoor Digital Media Partner.
For more information, visit the official website (www.swimweekcolombo.com). Stay informed of the latest on Fashion Week Colombo by using #swimweekcolombo on Facebook (www.facebook.com/swimweekcolombo) and Instagram (@swimweekcolombo) for the latest updates, photos, videos and more.