---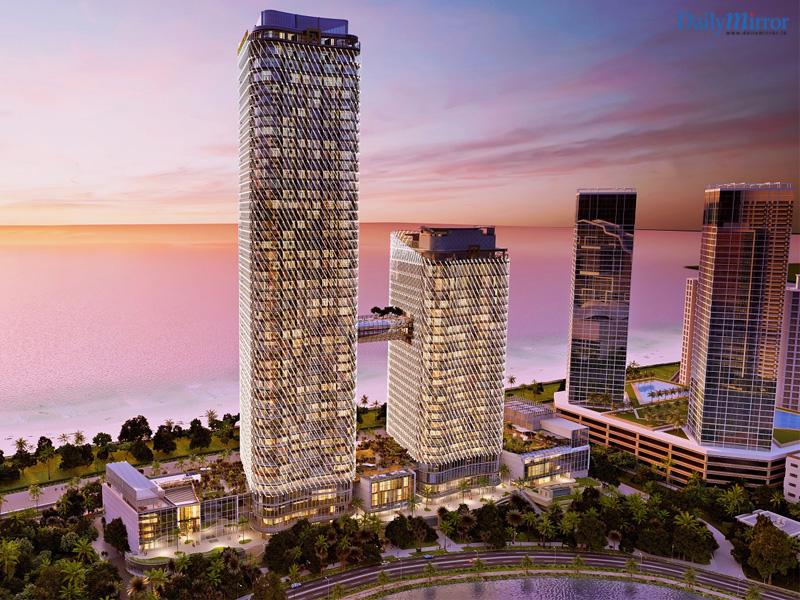 There is a traditional and well known saying that 'A Man's home is his castle'. Your home should be a sanctuary in which the whole family can feel safe and secure.
Unfortunately, as recent events in Sri Lanka have again demonstrated, there are indeed very few places on earth where that anyone can ever take this for granted.
This applies equally to the luxury residential buildings that are springing up across Colombo as it does to other high profile and public buildings. With increasingly sophisticated crime and the ever-present threat of terrorism, security needs to stay several steps ahead to ensure that the risks to people and property are mitigated.
Most responsible real estate developers recognise this, and many do invest in systems designed to safeguard residents; however, whilst mandatory and voluntary international safety standards exist and provide a demonstrable level of assurance and comfort, inevitably the range, quality and effectiveness of these systems can vary widely.
Responsible security planning is therefore essential. An excellent example of this is Sapphire Residences, Colombo's iconic new landmark on Galle Face, where a comprehensive range of systems, processes and personnel are being implemented. "Throughout the design process we consistently treated personal and property safety as the #1 priority, which is why we selected one of the world's leading security experts, Control Risks, as our consulting partner," comments Arun Pathak, MD of development company WelcomHotels Lanka. "They undertook a comprehensive assessment of security aspects for both Sapphire Residences and the adjacent ITC One hotel, applying their extensive global experience to identify potential weaknesses and threat points to recommend appropriate solutions that enable effective management of potential risks to residents and property." Control Risks has been operating in South Asia for more than 20 years and has specialist expertise in security and threat assessment, security design and security operations at many leading luxury hotels and retail complexes.
"The security standards being implemented at Sapphire Residences follow international best practices of a threat, vulnerability and risk assessment approach," explains Mr. Pathak. Indeed, these cover an extensive list of features derived from these standards and include stringent international standards, such as:
1.
ISO 31000 – Risk Management.
2.
ISO 27001 – Information Security Management.
3.
IWA 14/2013 – Impact test specifications for vehicle security barriers.
4.
BS EN 62676-4:2015 – Video Surveillance Systems.
5.
BS EN 50133 – Alarm systems. Access control systems.
6.
IS 11064 – Ergonomic Design of Control Centres.
Additionally, professional security personnel will operate around the clock from a state-of-the-art control and monitoring centre, with all visitors and vehicles checked prior to access. All this combines to provide a high end security envelope deployed through an intelligent mix of human talent, design and technology covering various facets of the development. The system is brought to an evolved level of efficacy at international benchmarks by drills and practices that hone security sensitivity, alertness and response mechanisms.
"No one wants to live in a fortress and security should always be a fine balance between deterrent and protection," comments regular Sky News commentator Will Geddes, Managing Director at global security specialists International Corporate Protection Group. "When a criminal, intruder or even terrorist is targeting a specific building they should be made to think, both consciously and subconsciously, that there must be easier prospects elsewhere. For them, risk against reward is often the deciding factor."
As an uber-luxury residential building like Sapphire Residences is home to wealthy and highly discerning residents, an important consideration was that the security should not be intrusive. "Whilst the levels of security at Sapphire Residences will be world-class, we were insistent that it must take place predominantly behind the scenes, to avoid any sense that you are entering some sort of Fort," adds Mr Pathak. "As such, we have been extremely careful to ensure that it remains highly discrete, so that our residents will hardly be aware that it is there, yet they can feel confident and relaxed in the knowledge that they are protected by one of the most advanced residential security systems in Sri Lanka."
To find out more about the cutting-edge security features at Sapphire Residences, please contact the Experience Centre on +94 77 842 1122 to arrange a private tour.