---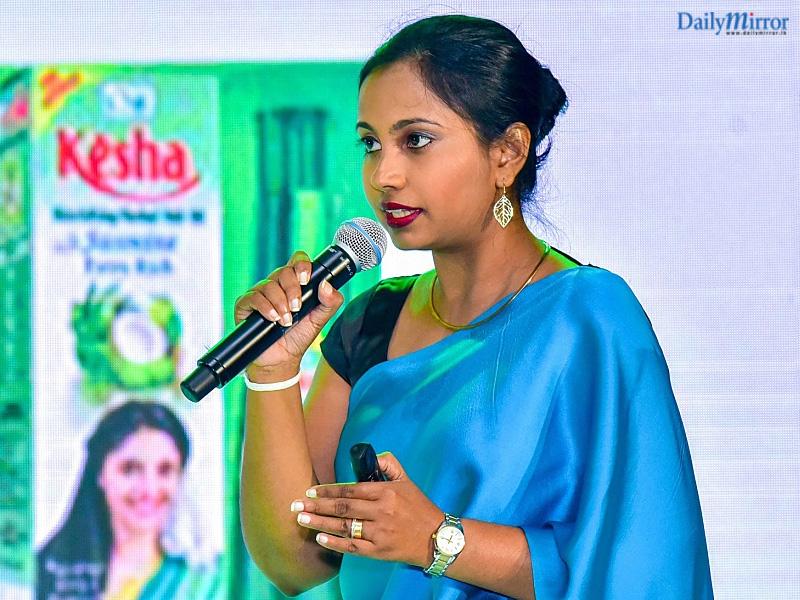 Anya Dalpadado, Category Manager - Personal Care, Link Natural Products (Pvt) Ltd.
Reaching out to today's modern woman, Link Natural Products (Pvt) Ltd re-launched its herbal hair oil range Link Kesha with a brand-new look and feel and unveiled Kesha Lite, a non-sticky, light & smooth new variant of herbal hair oil. Enriched with 8 herbal extracts, natural vitamin E and coconut oil, Link Kesha herbal hair oil range is an exceptional hair care product that is efficacious, safe and affordable. By using time tested nature-based herbs, ancient Ayurvedic wisdom and modern science, Kesha herbal hair oil nourishes the hair and the scalp both externally and internally. Following the re-launch, Link Kesha hair oil products will also be available in a trial pack size of 50 ml to allow customers to experience the goodness of the hair oil.
Link Kesha is one such product that provides several benefits with daily use, such as prevention of split ends, prevents hair fall and premature greying. It also provides additional benefits such as reducing headaches and enhances eyesight with continuous use. Overall Link Kesha herbal hair oil provides a voluminous and lustrous hair to the modern woman of today.
"From inception, we've been offering a holistic hair care product that our consumers across the island have come to trust and rely on. The new packaging and our latest product 'Kesha Lite' will allow us to reach out to a wider consumer segment and appeal to the younger generation. We use carefully sourced, natural ingredients to produce Kesha herbal hair oil in a well-equipped facility maintaining ISO standard of 9001, ISO 14001 using modern technology & the wisdom of Ayurveda. Following the re-launch, we will remain true to the integrity of our product and appeal to the changing consumer dynamics with our new look and feel," commented Anya Dalpadado, Category Manager, Link Natural Products (Pvt) Ltd.
Link Natural (Pvt) Ltd, is a power-house who provides innovative, safe and efficacious products through fusing ancient Ayurvedic wisdom with modern science and technology. The Company is a research-based entity, committed to consistently providing natural and healthy products to help consumers enjoy good health and wellbeing.
Mr. Nishantha Paranagama - Sales Director