---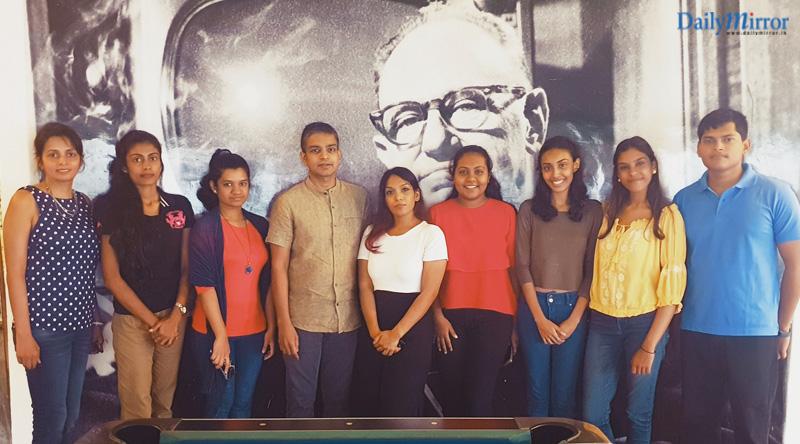 Master class interns with Arosha Perera – CEO, Leo Burnett Sri Lanka and Dilunika Tejwani - Senior Manager, People & Culture, Leo Burnett Sri Lanka
Leo Burnett Sri Lanka, part of the globally acclaimed agency Leo Burnett worldwide recently launched the 7th edition of its Masterclass programme - a multi-disciplinary five-week internship that is designed to nurture the next generation of creative talent in the marketing communications industry. Incorporating valuable on-the-job learning opportunities as well as access to high profile client projects and the mentorship of world-class industry professionals, this internship provides an interactive, engaging and well structured learning experience that will give undergraduates exceptional exposure and the chance to cultivate a wide range of skills.
Conceptualized as an initiative that nurtures and grooms the next generation of talented young professionals to take the industry forward, the Masterclass programme covers a broad spectrum of areas of specialization ranging from media management, to publishing, broadcast production, market research, event management, creative artwork to conceptualization and planning. Interns also have the opportunity to explore different departments and work in agency teams covering project organization, brand management, branding, event management, public relations, client servicing and more.
As part of the programme, interns also receive placements at an array of prestigious client organizations, including TV production houses, blue-chip conglomerates, newspaper houses, digital production agencies and recording studios. Each intern is assigned a buddy to take them through the programme and to ensure that they are comfortable and at ease within the agency. They are also assigned a mentor who provides them with valuable guidance and advice on all professional aspects of their internship, giving them tips on how to maximize on their respective training opportunities. From working on news articles, to getting involved with creative brainstorming for a campaign, to learning about the complexities of media buying and building a brand, interns will have the opportunity to immerse themselves into agency life. With only 10 placements available, this is one of the most coveted internships within the industry and this year it kicked off on the 26th of July and will run until the end of August as a full-time programme. The internship also provides an understanding of global standards in the communications industry as well as an overview of the opportunities and options that are available for those interested in pursuing a long-term career in advertising. At the end of their programme, the interns will have present a special project in small groups and work together to solve a real brief.
Commenting on the programme, Arosha Perera, CEO of Leo Burnett Sri Lanka stated: "Leo Burnett Sri Lanka has always invested in grooming and developing young talent and this innovative industry internship provides a unique and holistic learning opportunity for young people who are keen to explore a career in advertising. Not only does it teach them and provide them with an understanding of job opportunities and careers that they may pursue within the industry, it also gives them the chance to broaden their horizons and sharpen key skills such as leadership, analytics, independent thinking, planning and creative conceptualization. We are extremely pleased to be running this programme for the seventh consecutive year. Each year it has grown from strength to strength and continues to attract young people with immense talent and passion, to our industry and agency."
Over the years, Leo Burnett has built many powerful brands and meaningful partnerships with its clients, whilst delivering gratifying results and gaining peer recognition in the industry. This year, Leo Burnett Sri Lanka celebrates 20 years of shaping the marketing communication industry in the country and as the agency looks ahead to the future, its dynamic team of world-class professionals remain dedicated to developing new ideas inspired by HumanKind – Leo Burnett's philosophy which is rooted in the belief that creativity has the power to change human behaviour.