---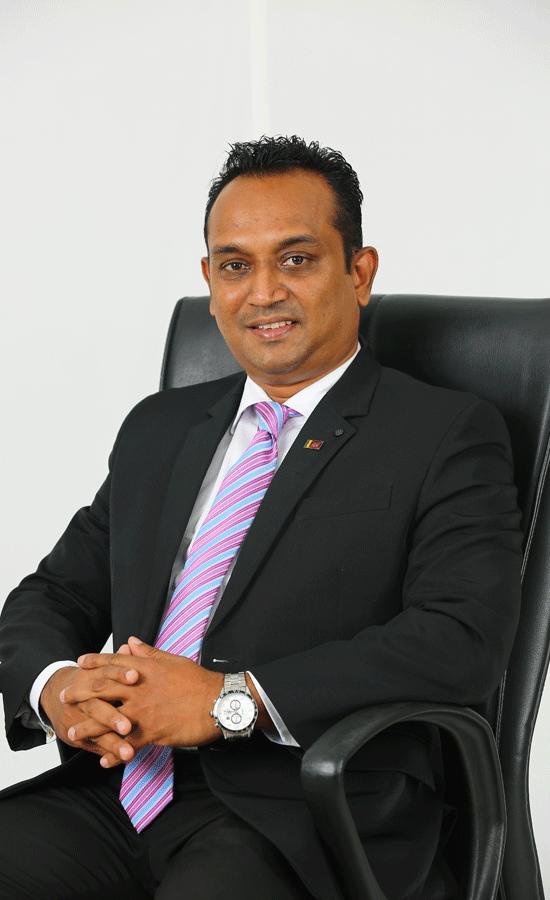 LHD Chief Executive Officer Pradeep Edward
Having revolutionised the healthcare industry through the most advanced medical testing infrastructure that is on par with superior global standards, Lanka Hospitals Diagnostics (LHD) set the foundation for another milestone when it opened its state-of-the-art laboratory in the heart of Galle.
The most accredited laboratory service provider in the country will enrich its services in Galle with the objective of providing world-class assistance to the people in the Southern Region.
Whilst providing an unparalleled service in terms of precision and efficiency, Lanka Hospitals Laboratories also aims to strengthen its network to uplift the medical testing standards in the country.
Owing to the immense success of their medical laboratory services in Colombo and suburbs, the newly commenced facility in Galle, gallantly boasts of more than 1,050 tests on offer.
Parallel to the most reliable and efficient testing services, the patients can also avail themselves to the convenience of an in-house OPD, medical doctor consultation and a fully-fledged Pharmacy.
Speaking on behalf of the opening, Lanka Hospitals Diagnostics Chief Executive Officer Pradeep Edward said: "In our quest to provide unparalleled laboratory services to the nation, we have made a significant investment to establish a revolutionary network of laboratories across the key cities and suburbs. LHD now employs more than 60 sales development associates who serve our sample collection network in order to take our services to the general public in areas out of Colombo."
He further stated: "We are proud to uphold Lanka Hospitals Diagnostics (LHD) as having the most efficient network of operations in the medical industry in Sri Lanka."
The laboratory service provider has over 1,000 sample collection units spreading across the country and the newly established laboratories enable the public in Galle, Matara, Hambantota, Katharagama, Embilipitiya, Ambalangoda and surrounding areas to gain access to the same level of quality lab services as available in the LHD laboratory in Colombo.
As the only medical health laboratory in Sri Lanka to be accredited by the College of American Pathologists (CAP), LHD holds title as the only laboratory nation-wide to have achieved the gold standards of laboratory accreditation in the world.
Lanka Hospitals Laboratories moreover takes credit as the fastest growing laboratory network in Sri Lanka, which houses five full-time, in-house consultants administering the laboratory operations.
The intensifying appeal for quality medicare attention and the importance of the most accurate diagnostics are well understood by the said laboratory service provider.
Centrally located at the hub of medical services at No. 57/1, Wakwella Road, Galle, Lanka Hospitals Laboratories (LHD) is focused on driving sustainable value creation with the goal of being the best medical services laboratory in the country.