---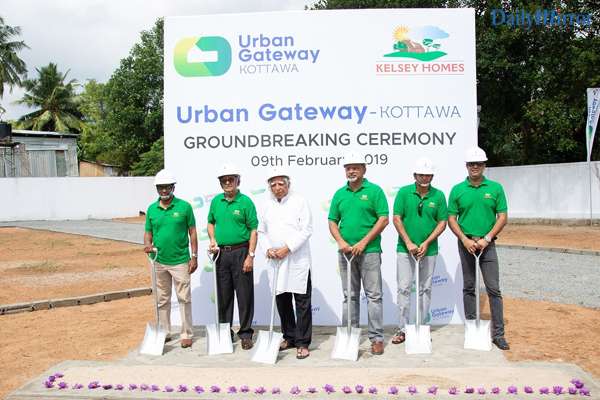 Mr. Chandana De Silva; Director - Kelsey Developments PLC, Mr. Eardly Perera – Chairman – Kelsey Development PLC, Mr. Chandra Schaffter – Founder Janashakthi Group of Companies, Mr. Prakash Schaffter - Chairman – Janashakthi Insurance PLC, Mr. Dinesh Schaffter – Managing Director – Kelsey Developments PLC, Mr. DilshanWirasekara – Director/ CEO- First Capital Holdings PLC
Following the successful launch and rapid progress of three projects, Verdant Villas - Negombo, Urban Heights - Wattala and Riverside - Bollegala, Kelsey Homes is scheduled to launch their latest project; Urban Gateway in Kottawa. Kottawa is connected to the Southern province via the Southern Expressway and to Colombo via the planned Outer Circular Expressway. With these improvements in the country's infrastructure, Kottawa is the ideal location for those who seek accessibility.
Kelsey Homes is pioneering a unique proposition at Kottawa (and in Sri Lanka) by focusing on compact home designs. The proposed gated community complex will consist of 30 houses. There are two types of units; the 5-bedroom unit has an area of 2328 sq. ft while the 4-bedroom unit has an area of 2321sq.ft and is inclusive of a maid's quarters. In keeping with the Kelsey philosophy, all units will be equipped with quality fittings and fixtures, kitchen cabinets with hood and hob; AC's in the bedrooms; garden space; a covered parking space and an open plan rooftop. As a testament to the company's confidence and commitment, all homes include a 12-month defects liability period and a 10-year warranty on the structure. The houses in Urban Gateway are priced from LKR19.5 million upwards and price per sq.ft is LKR 8402 upwards.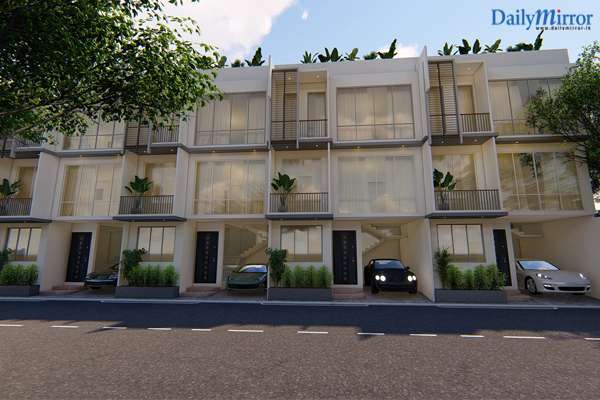 Construction of the complex is scheduled to commence in February 2019 and completion is targeted within 18 months thereafter. Urban Gateway, Kottawa will offer homeowners the convenience of a gymnasium, elevated swimming pool, clubhouse and round the clock security within a gated community. This complex has been conceptualized by Kelsey Homes to cater to families where both husband and wife work and constantly on the go and seek a convenient location, securityand compact home. With 4 and 5-bedroom units, Urban Gateway is also ideal for extended families.
The high quality of the location offers convenience of accessibility, to Colombo in less than 30 minutes',after thecompletion of the proposed Outer Circular Expressway scheduled for mid-2022. Being in close proximity to schools, banks and supermarkets, Urban Gateway is the best choice for those looking to make their next move.
Kelsey Homes is a fully owned subsidiary of Kelsey Developments PLC; established in 1983 having a heritage of delivering high quality, beautifully designed homes that ensures value for money. Kelsey Homes has over 35 years of experience in gated housing developments. The most recent projects are Templer's Square, a gated community of 100 homes in Mount Lavinia;Urban Heights, a 16-unit apartment complex in Wattala; Verdant Villas, a housing and land project in Negombo; and Riverside, a waterfront land development in Bollegala.
Chairman, Kelsey Developments PLC, Eardley Perera stated: "Stemming from a unique concept, Urban Gateway is the latest addition to our portfolio of developments and will be exclusive in many ways. With the rapid development of infrastructure taking place in Sri Lanka, by 2022 the travel time to the Port city from Kottawa will be less than an hour. Having sold sixunits while conceptualizing this project, we are confident this complex will meet the requirements of working families".