---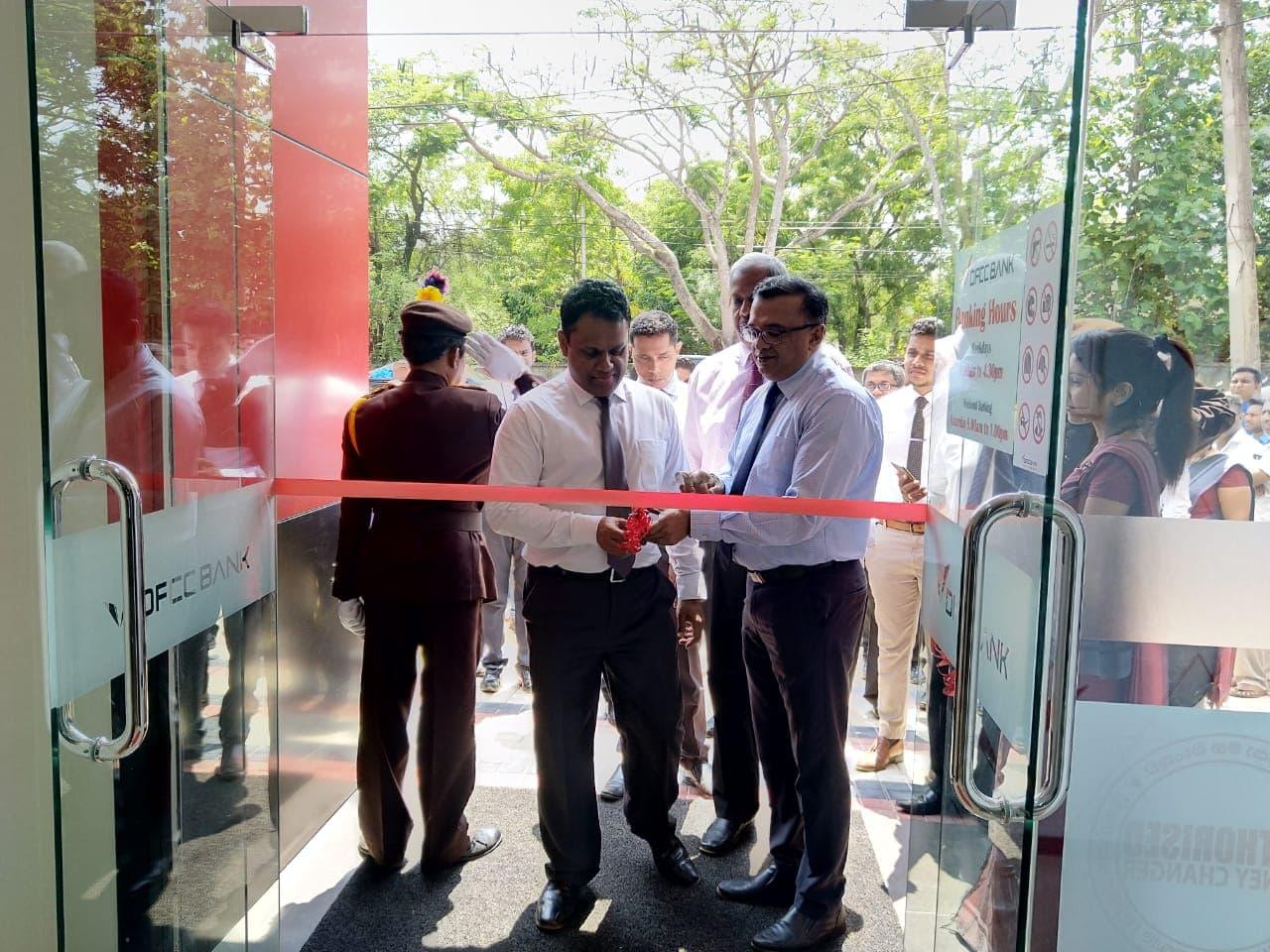 DFCC Bank Chief Operating Officer Achintha Hewanayake and Branch Banking and SME Senior Vice President Bathiya Alahakoon declaring the branch open
Kekirawa awoke to the ceremonious inauguration of a new DFCC Bank branch in the heart of the bustling town.
DFCC Bank has transformed itself into a fully-fledged commercial bank that offers a range of personal banking products and services earning a reputation as one of the fastest growing and most admired financial institutions in the country.
Products ranging from current and savings accounts, fixed deposits, loans, pawning services, leasing facilities, credit cards and remittances, the new DFCC Bank branch will offer a delightful banking experience to residents enjoyed by counterparts in Colombo and other large cities in Sri Lanka. Customers seeking personal banking or financial support for their business can benefit from both retail and corporate/SME/MSME banking expertise that DFCC Bank is known for.
The new branch was opened by DFCC Bank Chief Operating Officer Achintha Hewanayake in the presence of bank officials, customers and business leaders from Kekirawa town.
Speaking on the occasion, Hewanayake said: "DFCC Bank is rapidly establishing its presence in key towns which are poised to grow and prosper and we are proud to inaugurate our branch in this picturesque location, The residents of the town have compelling financial needs that DFCC Bank is ideally equipped to fulfil. We look forward to serving our customers in the area and lending our expertise garnered over six decades of existence. DFCC Bank has made great strides in enhancing its value proposition to customers in terms of new and innovative product offerings and enhanced service delivery - and we are pleased to bring this to Kekirawa."
DFCC Bank customers enjoy an enhanced digital experience as the bank offers an array of technologically backed products including the DFCC Virtual Wallet - Sri Lanka's first digital wallet in the Banking Sector, Lanka Money Transfer - a cutting edge web-based remittance system; MTeller - a door step banking service, Premier Go - the first interactive premier banking application and DFCC iConnect, a cutting edge Payments Management Solution for businesses of all sizes. More recently the bank introduced a state-of-the-art Treasury system to enhance the efficiency of Treasury operations.
The new DFCC Bank branch is located at No.93, Maradankadawala Road in Kekirawa. For further details, local residents can call the branch on 025-2265277/0252263100.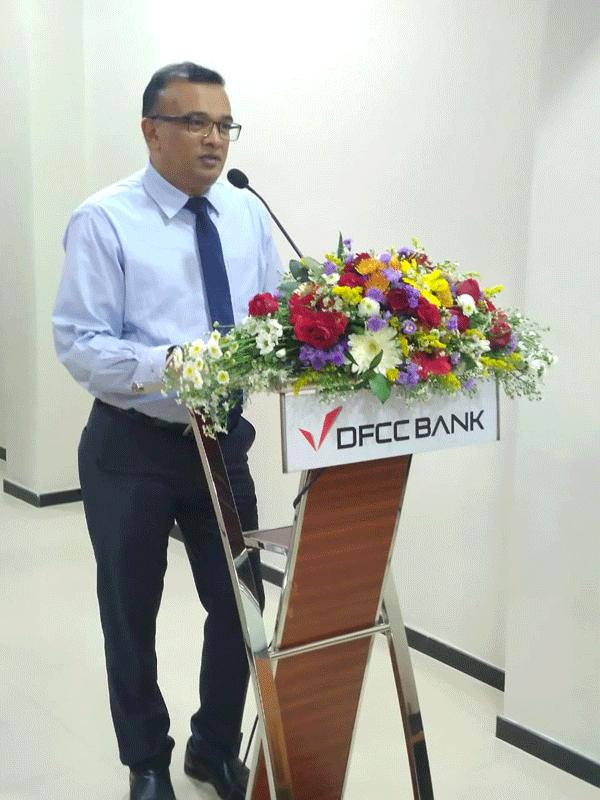 DFCC Bank Chief Operating Officer Achintha Hewanayake addressing the gathering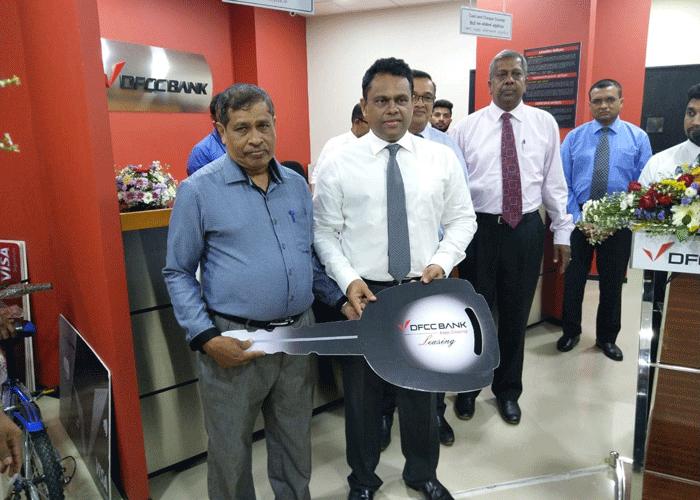 Granting of the first leasing facility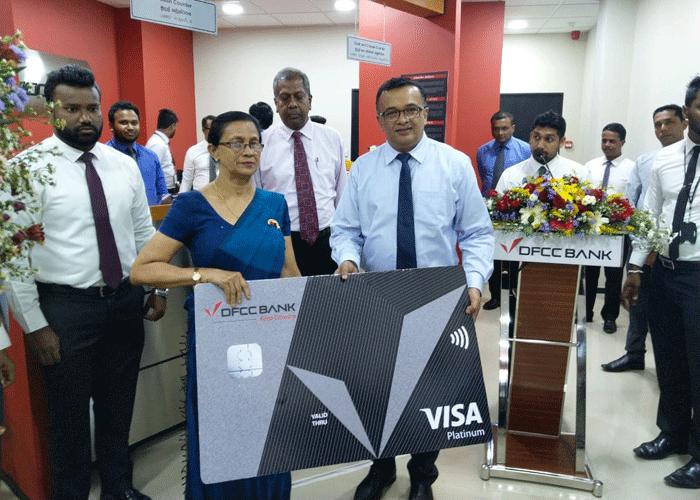 Granting of the first credit card