---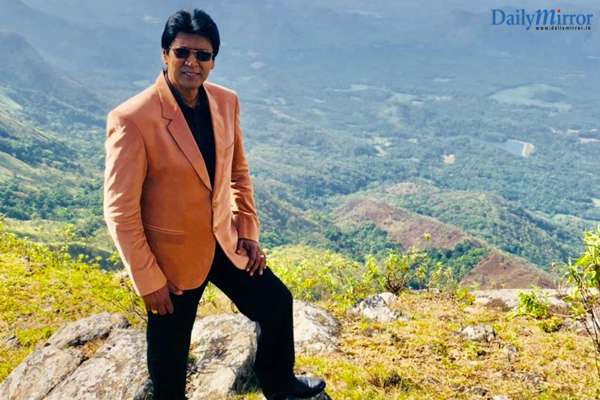 Keerthi Pasquel, known as the balladeer of Sinhala music, recently launched his latest visual creation Sitha Kohedo Gihin in 3D technology at Tharanganie Theatre – National Film Corporation.
Since Keerthi launched himself as a singer at a young age, he found considerable success with his remarkable voice, which stirred the emotions of his fans and still continues to do so. Keerthi is loaded with open genuine friendliness and humility that is rare amongst today's successful singers.
"It is quite interesting as to how this song came into being. This song was penned by one of my school friends, Saman Kularatna who lives in Melbourne. Since the lyrics were appealing to me I got Sanduruwan Jayasinghe, one of the young and talented composers to compose the song. After voicing, I made my Lawyer, Niranga Nanayakkara to listen to the same. She immediately suggested that we should make a music video and she most generously undertook to produce the same. She was of the view that we should up the ante and produce a tasteful visual that can carry a lesson to upcoming artists," says Keerthi.
"My goal was to provide the audience with an unforgettable, rich and unadulterated experience. Today most creations are of low quality and standards as the viewers can get nothing meaningful out of them. I entrusted veteran Choreographer Channa Wijewardana to Choreograph the entire production. It was Channa who introduced me to Saminda Wathawanawithanage and Buddika Wijerathne, the creative duo behind 360 Production Group. I was so blown away by their talent and skills and had no hesitation in immediately entrusting the job to them. I must say that both Channa and the entire 360 team exceeded my expectations in every way. It was Buddika Wijerathne of 360 Production who suggested that we turn this video into 3D Stereoscopy. The time and effort spent on it day in and day out was priceless," he added.
"The artist Yvonne Roshini Bandara is a frontline dancer of Channa Upuli Dancing Troupe. I feel that she did a marvelous job. She was so obliging and took directions so well. The 360 crew went out of their way to scout for the best location that has an outstanding scenic beauty, which in turn, would help in the video reaching as many fans as possible. Madulsima a village 20 km away from Passara, Badulla was a breath taking location".
I hope my fans will enjoy my new creation Sitha Kohedo Gihin