---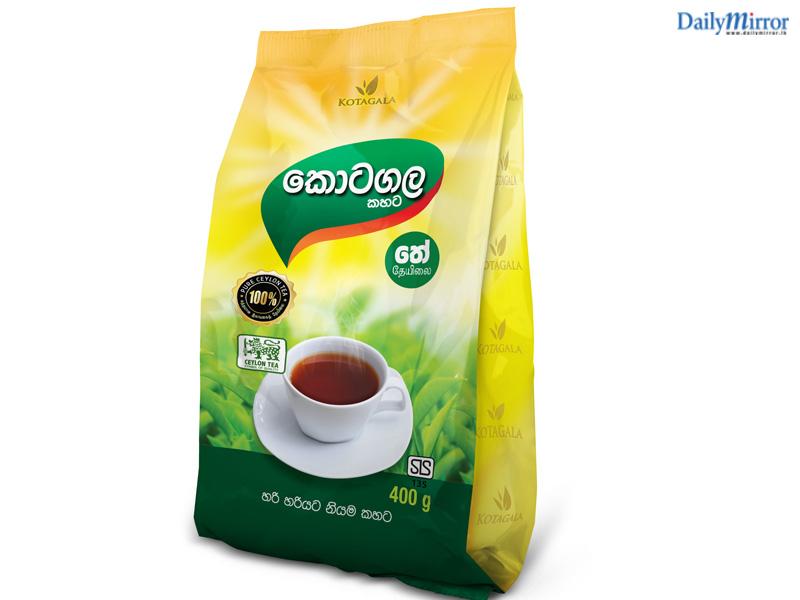 Those who taste the delicious flavor of Kotagala Kahata stay true to their choice despite numerous other flavors entering the tea market. Thus, in an aim to reward this loyal clientele, the Kotagala Kahata – Rasa Wasana promotion will be held for the fourth consecutive year, and applications will be accepted from 5 September until 8 November 2019.
In order to take part in this promotion, consumers should send a Kotagala Kahata package of any size along with their Name, Address and Contact number to PO Box 161, Colombo. Moreover, applications can be handed over to the Kotagala Kahata promotional truck, which will visit 112 towns island wide throughout the promotion period.
Speaking about Kotagala Kahata – Rasa Wasana 2019, Duminda Kothalawala – Assistant General Manager (Marketing) of C. W. Mackie PLC stated, "This promotion is being conducted to show our consumers that we value their loyalty. We received a record number of entries last year and 20 lucky winners won TVS Scooty bikes. Therefore, it was a great encouragement for us to continue Kotagala Kahata – Rasa Wasana this year too".
Entering the local tea market in 2012, Kotagala Kahata became the third most selling tea brand within short span of time, having captured the palate of the local consumer through its authentic taste and aroma. The brand is manufactured by Scan Products Division of C.W. Mackie PLC, one of the most trusted and pioneer FMCG products manufacturer in the country.
The portfolio of the Scan Products Division includes leading FMCG brands such as Sunquick, Scan Bottled Drinking Water, Scan Jumbo Peanut, Ocean Fresh Tuna, Delish Bakery Products, Forest Farm canned vegetables, KVC branded jam, chutney and sauce.