---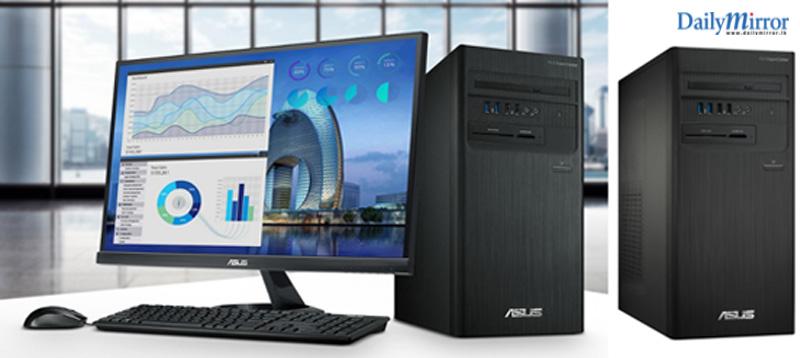 John Keells Office Automation (Pvt) Ltd. (JKOA), the nation's leading provider of office automation solutions has partnered with ASUS, the leading multinational company known for the world's best motherboards, PCs, laptops, notebooks, monitors, graphics cards and routers. ASUS with over 16000 world-class employees and around 5000 R&D teams diligently working towards novel innovations and advanced technology has indeed gained itself a world-renowned recognition for their contribution towards the advancement of the digital world. ASUS Global has designated JKOA, established in 1992, a fully owned subsidiary of John Keells Holdings PLC as their authorized dealers in Sri Lanka. JKOA is highly regarded and is known as a veritable mover and shaker in office automation solutions encompassing a product portfolio of globally established brands. Through this partnership, ASUS has unveiled the All-New Expert Center Series Desktop PCs to Sri Lanka. These are varied, state-of-the-art business desktops that enables extended asset lifecycles, wide range of configurability and eco-friendly sustainability.

To satisfy the needs of every different type of trade and industry, ExpertCenter desktop PCs are built and available in a wide scope of segments and structure. These range from ExpertCenter D3 to D9, offering diverse configurability and meeting or surpassing a variety of world-leading reliability and environmental certifications. Encompassing every single industry, from education and creation, manufacturing to retail, ExpertCenter desktops are prepared to supply long, steady benefits with consistent performance, demonstrating unwavering quality and enterprise-grade manageability.

Extended asset lifecycles empowered by industry-leading ASUS motherboards, plus easy expandability for lower total cost of ownership (TCO) with an ASUS motherboard at the center of each ExpertCenter desktop, businesses are guaranteed of world-leading versatility and unwavering quality. These include the renowned 5X Protection III, a set of hardware safeguards that ensure long-term durability of ASUS motherboards. ExpertCenter desktops have also passed US military-grade durability standards and are also engineered for long-term reliability and quiet operation, even at full performance with multi-channel thermal solutions, customized fan profiles and power-efficient power supplies. The added advantage is that each ExpertCenter desktop PC is prepared both to boost efficiency and remains steady, indeed after several years of functioning. All these advantages along with a 3-year manufacturer warranty makes the product well suited for any organisation.

Based on performance and needs of an organization, the ExpertCenter desktop PCs have been grouped under three categories. First, specially designed for enterprise, organizational and governmental use: ExpertCenter D9 desktops feature effortless multitasking power and Intel vPro® processor technology to manage thousands of hardware endpoints. Secondly, specially designed for advanced SMBs: ExpertCenter D7 desktops maximize employee productivity with high computing and graphics performance, plus comprehensive connectivity to cope with diverse demands. Thirdly, specially designed for budget-conscious users: ExpertCenter D5 and D3 desktops combine exceptional value with affordable prices, presenting powerful, expandable and dependable desktops in a variety of different form factors.

Keeping in mind the need for touch of contemporary designs in our increasingly evolving workspaces, to entice both the organisations and their staff, ASUS Design Center has helped create five different chassis designs. These range from 9-liter SFF desktops and 15-liter mini towers to 20- and 27-liter tower PC powerhouses. This offers superb choice for business, with options such as a carrying handle, horizontal or vertical placement and comprehensive connections, making ExpertCenter desktops ideal for retail, libraries, office and manufacturing. Not in improved design, Asus has excelled through embracing sustainability integrated into all aspects of product design – from the post-consumer recycled plastics to eco-friendly surface treatments with molding to minimize waste powder. This has awarded the ExpertCenter models an Energy Star® 8.0-certified and a certification of EPEAT Silver.