---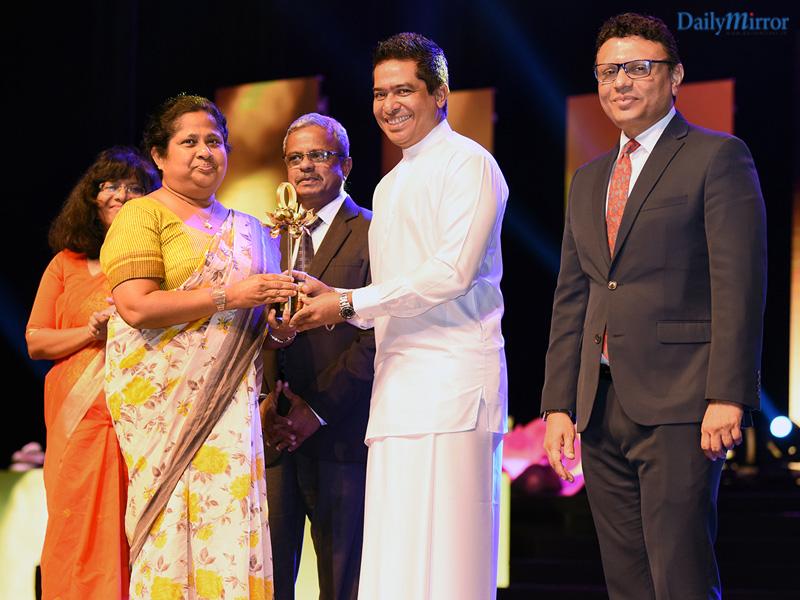 Having won the World-Class Award two years in a row at the Global Performance Excellence Awards, the pioneer in biscuit manufacturing, Maliban Biscuit Manufactories (Pvt) Ltd was recently honoured at the National Quality Awards by the Sri Lanka Standards Institution (SLSI).
Maliban has the honour of being the only Sri Lankan organization to win the World-Class Award twice consecutively in 2016 and 2018 at the Global Performance Excellence Award ceremony organized by the Asia Pacific Quality Organization. Maliban has also made history by being the first food manufacturing organization to earn the National Quality Award three times in 1996, 2010 and 2015.
"It is with great pride that we accept the great honour bestowed upon us. To have earned such a prestigious accolade three times is a tremendous privilege. On behalf of Maliban, I wish to express our gratitude to the SLSI for recognizing the hard-work, dedication, commitment and goodwill we bring into the industry. At Maliban we strive to provide world class products and services to our valued customers by instilling quality and innovation in our core business operations. We aim to become the game changer in the FMCG food category. As a result, we continuously challenge ourselves to keep abreast with the dynamic trends of customer lifestyle to come up with ground breaking products that will cater to all our loyal local and international customers. These achievements and accolades have encouraged us to maintain our high standards and to continue our efforts as an organization renowned for world-class quality and excellence. I believe that honouring Maliban's achievements in the international arena at the National Quality Awards will serve as an encouragement to other local businesses to join us and strive to take Sri Lanka to the world", stated Mr. Ravi Jayawardena, the Group CEO of Maliban Biscuit Manufactories (Pvt) Ltd.
Since the company's inception in 1954 as Sri Lanka's pioneer biscuit manufacturing company, Maliban has been the golden standard; with their use of world-class ingredients and state-of-the-art manufacturing processes. At the time of inception, family members used to taste products to monitor the quality and output. To this day, this practice still continues. In the recent past, Maliban has received several prominent national and international awards from reputed awarding bodies for achieving business excellence in South Asia.