---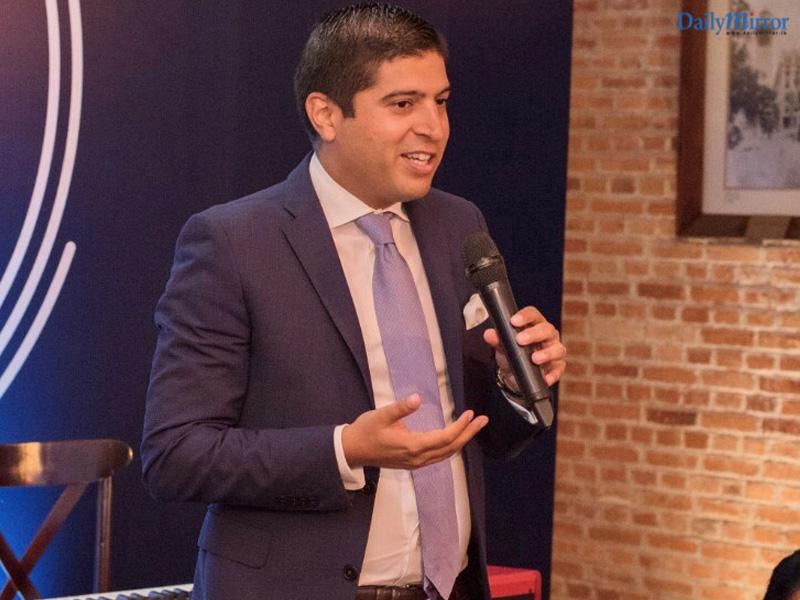 Celebrated Swiss luxury watch manufacturer IWC Schaffhausen commemorated 150 years of fine watchmaking together with its retail partner in Sri Lanka, Chatham Luxury, at an intimate dinner for guests in The 1864 Restaurant at The Galle Face Hotel on Thursday, 7 March 2019. The event was hosted by Mehdi Rajan, IWC's Regional Brand Director for the Middle East, India and Africa, along side Director of Chatham Luxury, Siddarth Hirdaramani.
VIP guests were given the opportunity to discover and experience the inimitable craftsmanship of IWC with an exclusive walk-through of the brand's limited-edition Jubilee collection. Designed specially to mark 150 years of excellence in watchmaking, the IWC Jubilee collection is comprised of 29 limited-edition models from the Portugieser, Portofino, Pilot's Watch and Da Vinci families, as well as the Tribute to Pallweber timepieces. While representatives from IWC and Chatham introduced guests to each of the unique watches on display, Mehdi Rajan was also on hand to explain the story behind each timepiece.
While being tantalized by the exquisitely handcrafted timepieces, guests also delighted in the light entertainment provided in the form of mind-blowing tricks performed by a masterful magician.
Dinner took on a more nostalgic tone, with guests transported back in time to IWC's humble beginnings and through the brand's 150-year journey of engineering excellence with a captivating film. Speeches by Mehdi Rajan and Siddarth Hirdaramani paid tribute to the Swiss watch manufacturer's unparalleled contribution to haute horlogerie over the years, rounding out a most memorable evening.
IWC was founded by American watchmaking pioneer Florentine Ariosto Jones in Schaffhausen in 1868, with the aim of combining skilled Swiss craftsmanship with American manufacturing technology to create the best pocket watches of the time. Now, 150 years later, the brand has created some of the world's most iconic timepieces, merging classic design with contemporary engineering.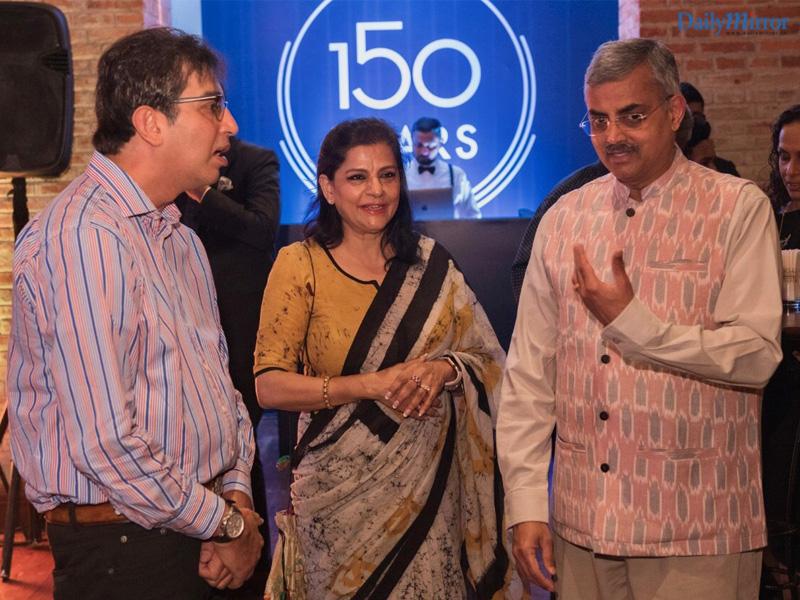 "It has been an incredible journey for IWC Schaffhausen, and we are extremely pleased to be able to celebrate with our customers here in lovely Sri Lanka," said Mehdi Rajan, speaking about the brand's milestone. "While we now can lay claim to a 150-year history, the future of watchmaking is also bright, and we are certain that we will have the support of our valued Sri Lankan customers for years to come.
"As the only authorized retailer for IWC watches in Sri Lanka, Chatham Luxury is honoured to have been associated with a brand of this calibre for the past six years," said Siddarth Hirdaramani on the company's long-term partnership with IWC. "We would like to congratulate IWC on this incredible milestone, one that is testament to the fact that high-quality craftsmanship is indeed timeless."
Multi-brand luxury watch boutique Chatham Luxury Watches has partnered with IWC since 2013 as its sole retailer for Sri Lanka, providing customers with not just its line of signature timepieces, but with expert, authorized after-sales service. In addition to the extensive IWC collection carried at its flagship boutique, customers can also place an order for any watch offered by the brand.
IWC SCHAFFHAUSEN
With a clear focus on technology and development, the Swiss watch manufacturer IWC Schaffhausen has been producing timepieces of lasting value since 1868. The company has gained an international reputation based on a passion for innovative solutions and technical ingenuity. One of the world's leading brands in the luxury watch segment, IWC crafts masterpieces of haute horlogerie at their finest, combining supreme precision with exclusive design. As an ecologically and socially responsible company, IWC is committed to sustainable production, supports institutions around the globe in their work with children and young people, and maintains partnerships with organizations dedicated to climate and environmental protection.