---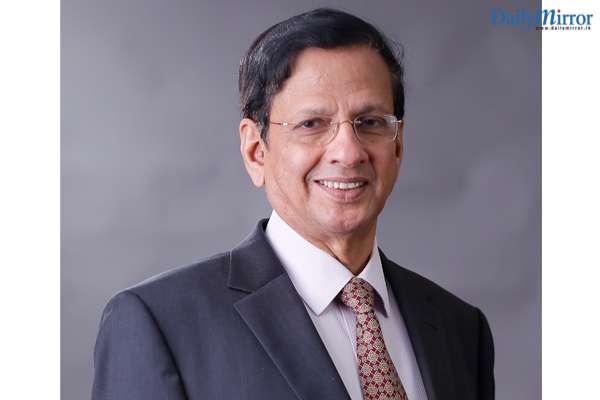 Banking veteran and governance expert A. R.Rasiah takes over as Chairman of the Hela Group
Sri Lankan apparel manufacturer, Hela Clothing Group, announced this week that it had secured a capital infusion of Rs. 1.2 billion by way of a mix of shareholder and new Private Equity investment funds from a private consortium whose lead investor has a wide portfolio includingprivate equity investments in the fashion and retail space.
A.R. Rasiah,the former Finance Director at Nestle Lanka PLC,former Senior Director of Nations Trust Bank PLC, former Chairman of Atlas Axillia (Pvt) Ltd and director at many other listed and non-listed entities, has been a long-standing Director of the Company and will now assume the role of Chairman thus continuing to bring a strong hand to commercial strategy, governanceand the finances of the Group.
Overwhelmed by the interest from private equity funds to invest in Hela, Rasiah together with the Company's Board of Directors were pleased to secure an anchor partner with a wealth of retail and supply chain expertise.
"The focus for the past twelve months was to right-size the business and drive free cashflow generation through operational excellence, prudent cost management together with customer and supply chain optimisation strategies. With the business now having made significant progress in those areas the focus is now around balance sheet strengthening both through raising equity and building cash reserves through operations," said Rasiah.
Hela plans to use this capital infusion on several fronts.The majority of the proceeds will be used to repay debt and replenish working capital thus, strengthening the Company's balance sheet.The balance of the funds will be utilized to fuel growth byenhancing and expanding its manufacturing footprint in Africa and forfurther operational streamlining through investments into IT and Innovation, beginning with the groupwide ERP system being upgraded in partnership with SAP solutions.
Commenting on the utilization of funds, Rasiah added, "Hela will continue to evolve and will be persistent in looking for avenues to become a renowned global apparel solutions provider whichembodies the true Sri Lankan spirit."