---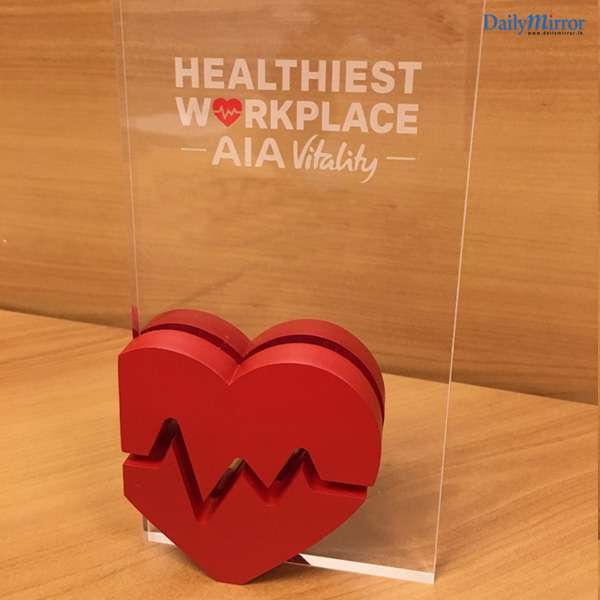 Did you know that 91.5% of employees at Sri Lankan corporates don't eat a healthy diet, almost 60% suffer from work stress factors and 12.9% suffer from mental stress. Companies are losing 53.2 days of productivity a year which amounts to over LKR 2.6mn.
These are some of the findings of the Healthiest Workplace Survey held in Sri Lanka for the first time, launched by AIA Insurance to understand the status of workplace wellness in the country. This is the first science-backed workplace survey that examines employee lifestyle, clinical indicators, stress and mental health, to understand the associated impact on wellbeing and productivity. It is conducted by RAND Europe, a preeminent international research institution.
AIA's CEO Pankaj Banerjee pointed out, "given that so much of our time is spent at work, we think it's important to understand, measure and ultimately, improve wellbeing in the workplace. That's why AIA brought the Healthiest Workplace Survey to Sri Lanka, intended at gearing employers towards a thorough understanding of employees' health and wellbeing, giving them useful strategies to support them in their healthy living goals and improving company-wide productivity".
AIA's CMO Nikhil Advani added, "we had 53 companies that completed the survey and each participating company gained an in-depth understanding of the health and wellbeing profile of employees while identifying effective strategies to create a healthier environment for their people. Needless to say, by doing so, companies are able to boost business performance by increasing productivity, reducing absenteeism and attracting the best talent".
The results of the survey will be announced at the Healthiest Workplace Summit on the 26th of February 2019. The summit, organized by AIA Vitality will be the first of its kind to be held in Sri Lanka, to recognize and award the companies for their respective efforts in practicing and promoting workplace wellness and creating a healthy environment for its employees. Awards will include 'Healthiest Workplace', 'Healthiest Employer' and 'Healthiest Employee' in large, medium and small categories respectively.
The summit will also reveal the key findings of the healthiest workplace survey in addition to sharing of best practices, techniques and insightful sessions by international and local experts on key workplace health concerns such as nutrition, physical activity, stress, sleep, alcohol consumption and smoking.
Participation at this insightful summit is by invitation only, so call Venuri on 011 2310121 or email <lk.healthiestworkplace.com> if you are interested in attending this first of its kind event in corporate health and wellness. Seating will be subject to availability.