---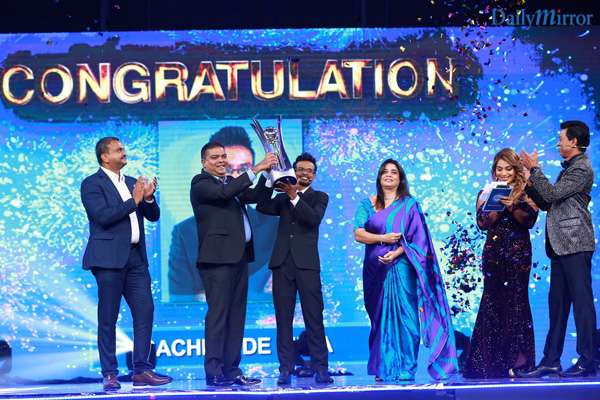 Sachira De Silva - Winner of Kotiyak Vatina Adahasak Season 2 receives his award from Nalin Perera – CEO, Mobitel
The Season 2 of the popular tech reality TV show, Kotiyak Vatina Adahasak, powered by Mobitel, drew to a close with a grand finale episode - with the startup idea for an innovative Waste Management system emerging the clear winner. Kotiyak Vatina Adahasak is Sri Lanka's first-ever innovation and entrepreneurship based tech reality TV show powered by Mobitel, who conceptualized the programme which is produced and aired on Sirasa TV. In this season of the show, contestants were mentored by an expert panel in the journey of transforming their ideas into viable products/services and potentially into successful business startups. There were various pitching rounds in the show, including the final round, and judging was carried out by judges comprising industry experts, investors, entrepreneurs and academics across different industries.
As the winner of Kotiyak Vatina Adahasak's Season 2, Sachira De Silva's 'Sustainable Waste Management and Recyclable Technology which will now be launched as a startup venture, vied for top hours with the other three finalists - Shasika Munasinghe's concept of a 'Convenient Eye Disease Screening System, Aruna Jayasena's 'Innovative Method to Increase the flight time of UAVs and Chaminda Kandamby's 'Multiple Use – One Card Platform'.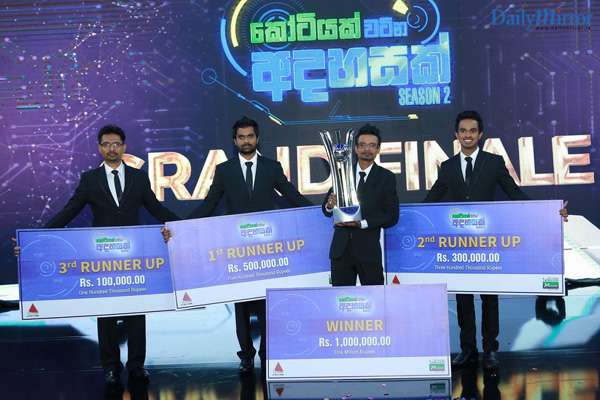 Winner and three finalist of Kotiyak Vatina Adahasak Season 2
Mobitel will continue to support and encourage tech entrepreneurship in Sri Lanka, through many initiatives that offers an inclusive platform for innovators to pitch their tech startup ideas and support them to develop their creative capacity, entrepreneurial confidence, and acquire the skills necessary to build scalable ventures. This programme has provided the winners the opportunity to submit their commercial proposals to potential investors to execute these products in Sri Lanka.