---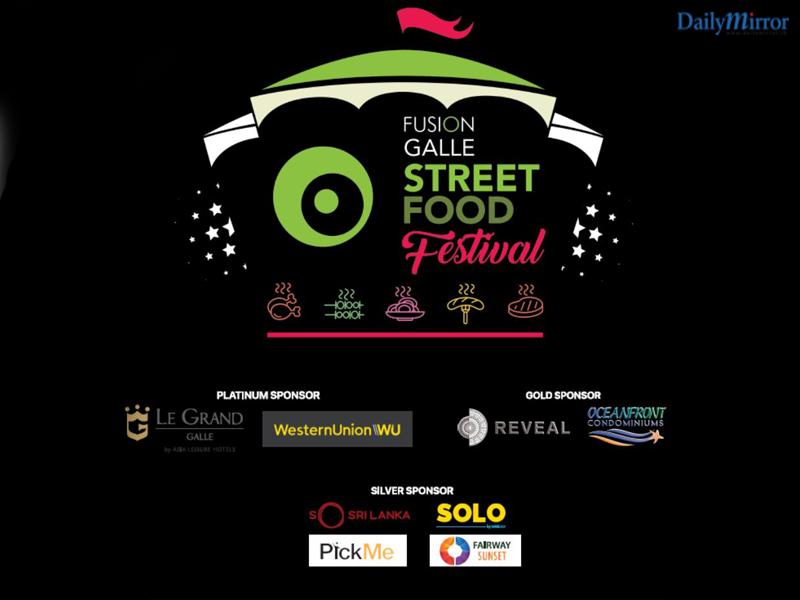 The inaugural "Fusion Galle Street Food Festival" comes alive to tantalize everyone's taste buds on Saturday 17th and Sunday 18th August 2019 at the Galle Courts Complex. The evening begins at 4pm, the early emergence of sunset up until 12 midnight where stars light up the sky.
This magnificent event will be an attraction to all - locals and tourists. The food booths will comprise of various flavours from authentic Sri Lankan, Indian, Chinese, Mexican and Italian to name a few. Seafood, BBQ, Grilled, Flamed, Vegan and Vegetarian it may be - a tantalizing treat guaranteed to make any food lover drool.
In addition, it promises to be a fun and exciting event that includes a range of entertainment including a cultural show promoting Sri Lanka's cultural heritage. In addition, a fantastic live band, DJ Music to rock the crowd, Digital Gaming for those needing to be on the edge and a Kiddies' Corner will be featured to cater to the varied audiences. The entertainment lined up would steal the evening as one would sip away their favourite drinks and food by the nostalgic views of one of Sri Lanka's heritage sites – Galle.
Director, Fusion Media & Entertainment (Pvt) Ltd, Rizvan Musafer explained, "We are thrilled to organize & execute this event in Galle. The objective is to attract more locals & tourist visiting the Galle city and make Galle an event venue.
He also concluded by saying "Fusion Galle Street Food Festival" wouldn't have been possible without our sponsors. Platinum Sponsors – Le Grand by Asia Leisure & Western Union, Gold Sponsors – Reveal by Serendib Leisure & Ocean Front Condominium by ICC, Silver Sponsors – Solo by HNB, Sri Lanka Tourism Promotion Bureau, Pickme & Fairway Sunset and our media partners, Kiss FM / Real Radio & Pulse.