---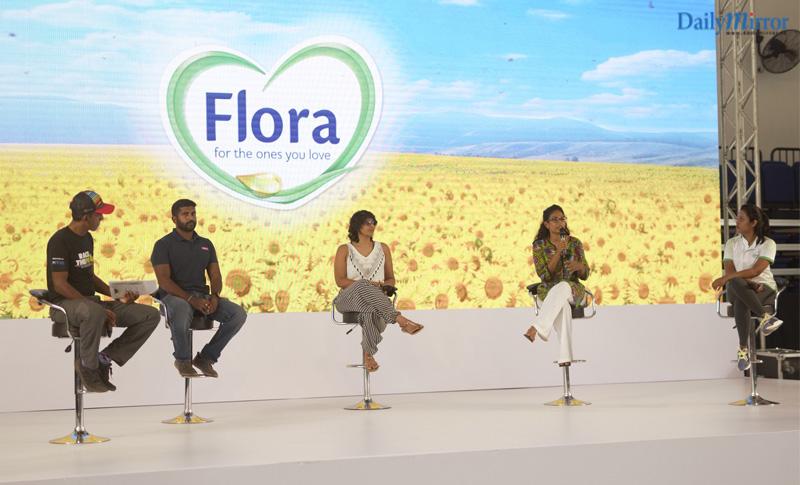 In line with its vision to encourage Sri Lankans to adopt heart healthy lifestyles, Flora recently organized 'Flora Joyful Healthism', an event held at the Royal-Mas arena, featuring exclusive yoga, fitness and Zumba sessions with emerging local entities, along in-depth discussions and launch of the Flora Joyful Healthism" booklet. The event was a significant milestone in the Flora calendar, reflecting its commitment to making a difference in promoting healthy habits among Sri Lankans.
"We live in an era marked by the rise of non-communicable heart diseases. A healthy diet and an active lifestyle can drastically reduce the onset of heart diseases. We wish to encourage Sri Lankans of all ages, specially the younger generations to make profound changes in their eating habits and take up healthy workout routines such as yoga, Zumba or similarly beneficial exercise. The event was a part of our endeavor to raise awareness and interest in encouraging lifestyle changes," commented Shehani Liyanage, Marketing Manager, Flora.
The event commenced with a morning workout session of yoga, fitness, mobility and Zumba, followed by a panel discussion. Yasas Hewage, owner of Spinners Healthy Café conducted the insightful panel discussion featuring Yoga consultant: Rekha Krishnamoorthi, Thanura Abeywardana of "Tass Fitness" and a prominent health scientist & health coach. The panelists discussed the importance of a healthy diet to prevent heart diseases, stressing on the heart friendly benefits of Omega 3 and 6 fatty acids. A regular diet high in animal fat and low in fresh vegetables and fruit coupled with a high intake of alcohol is believed to contribute to the onset of heart disease.
Flora fat spread contains 70% lesser amount of saturated fat which are also known as 'bad fat' than butter and is a good resource for omega 3 and 6 which are important to reduce the risk of heart diseases and maintain cholesterol levels. Enriched with vitamin A, D and E, Flora contains more poly-unsaturated fats known as good fats and does not contain any trans fats which are bad for you. A serving of 20g of Flora also provides 33 percent of the daily vitamin A, D and E requirement.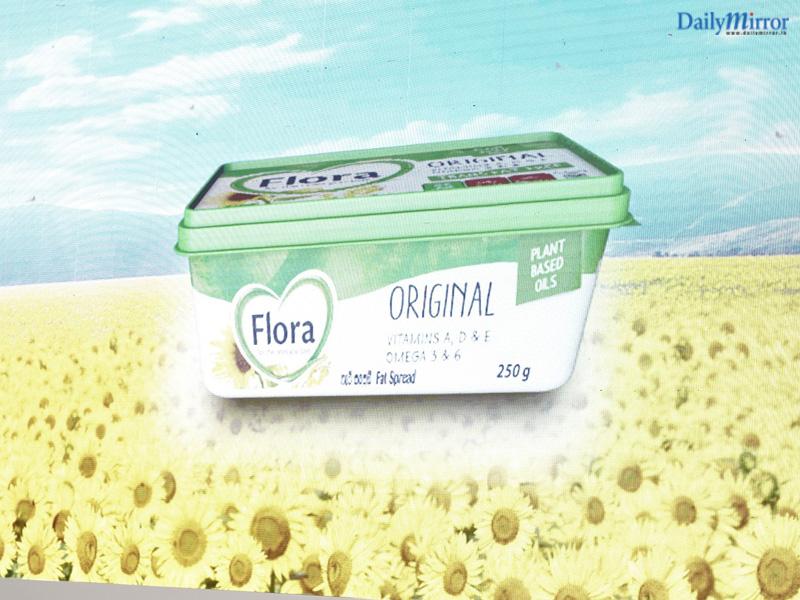 During the second phase of the event, Flora launched the Flora Sri Lanka microsite unveiling the new Flora packaging made of completely recyclable material. Flora Joyful Healthism encouraged all its attendees and consumers to pledge for a heart-healthy lifestyle. Leading the forefront of healthy living, Flora also partnered with the emerging local businesses who are advocates of the same. Sathya Yoga, Tass, Ecofriends, SOZO, Decathlon, Dip station - My Sister's Kitchen, Spinners Café to also spread their message amongst participants.
For more information, recipes and health information, please visit https://florasrilanka.com/