---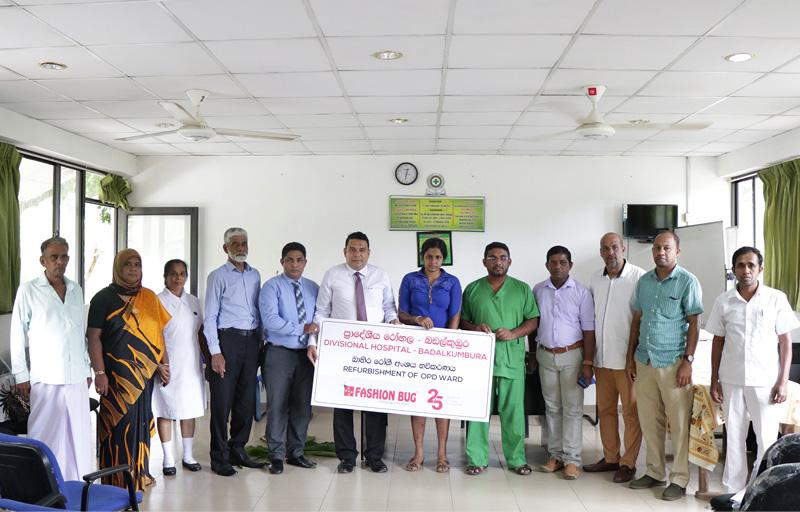 Dr. Mrs. KanchanaAbeywickrama – DMO, Dr. ShanthaDharmasena,Mr. UdeniShantha – Medical Record Assistant, MallikaRajapaksha- Nurse Superintendent , Mrs. DMI Malkanthi- Minor Staff In-charge of Badalkumbura Base Hospital.
Rameez Mohamed – Head-Business Development & Strategic Marketing, SelvamSekaran – Manager- Bandarawela Branch, Sadhurdeen Sumawoon – Former Manager - Bandarawela Branch, Johan Chrisanthan - Marketing Executive, Hassan Zawahir - Marketing Coordinator of Fashion Bug.
Continuing its valuable social service in renovating hospitals that are in much need of attention, Fashion Bug recently refurbished the OPD of the Badalkumbura Base Hospital in Monaragala District. This is a one of the series of projects carried out by the pioneer fashion retail brand in commemoration of its 25th anniversary.

Badalkumbura is another town that represents the microcosm of Sri Lanka, where one finds people of all religious faiths and cultures living together in harmony. The basic medical need of this area is fulfilled by the base hospital, which treats an average of 250 patients daily through its OPD. Dr. Mrs. Kanchana Abeywickrama – DMO of Badalkumbura Base Hospital stated that the Out Patient Department set a record in consulting the highest number of patients by one doctor in the Uva Province.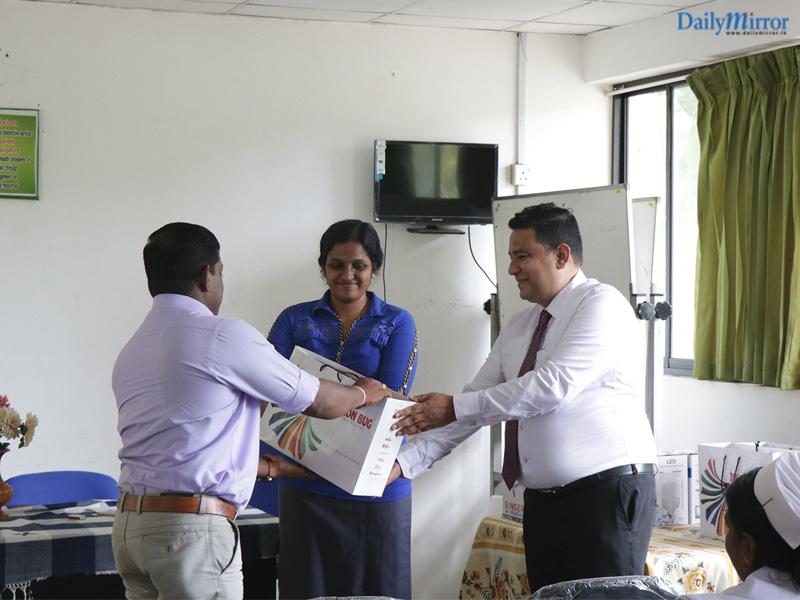 "Badalkumbura also carries an emotional connect with Fashion Bug," expressed Shabier Subian, CEO of Fashion Bug. "We have a deep rooted connection with Badalkumbura because it is home to a number of staff members who have been working with us since the very first Fashion Bug showroom opening in Bandarawela in 1994. We believe that as a homegrown brand, it is our responsibility to give back as much as we can to the society, and especially to people and places who share roots with us," he added.

The handover ceremony of the renovated OPD was held early September, with the presence of the hospital staff, officials from Fashion Bug as well as well-wishers from Badalkumbura town. Some elders in the community, well-wishers along with a few staff members who worked with the company since its inception were specially recognized at the event.

Badalkumbura resonates a central part of Sri Lanka with its occupants who live alongside each other going beyond racial boundaries, and where traditions and cultures are celebrated with mutual understanding. Fashion Bug emulates similar values in creating its corporate culture, which has been the brand's strength for over two decades.